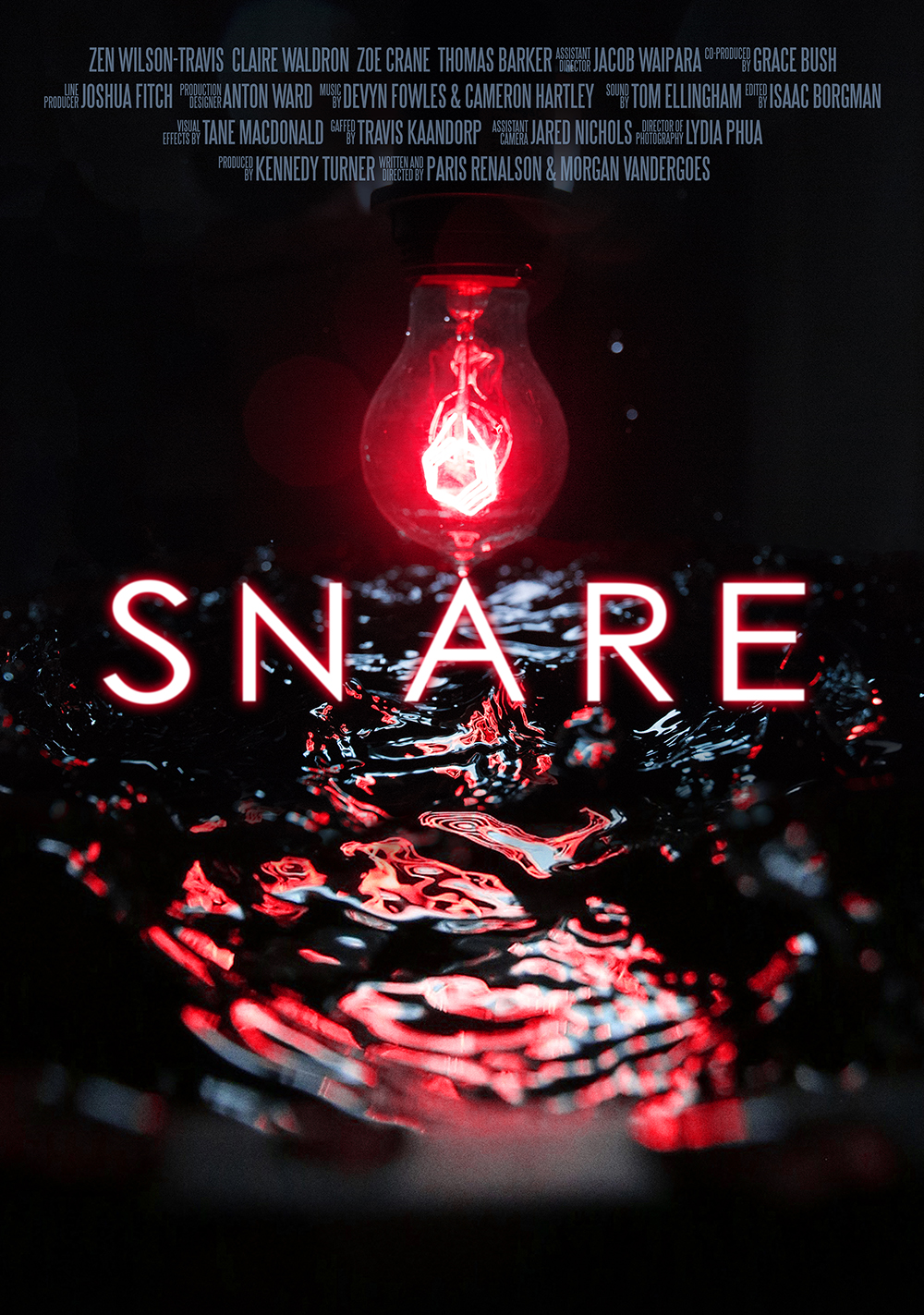 Bachelor of Creative Media Production
I worked on the project as lead gaffer and 2nd year coordinator. It was a lot of fun and a great learning experience on profession team work. I really had to develop a lot of hard skills for an unfamiliar field and put them to the test on set. This piece of work is one I'm very proud to have made at such a high quality.
Snare is a Psychological Thriller short film that follows Simon, a young adult who begins to question his family's intentions after becoming trapped within his own home. Through a non-linear structure and distinct visual style, Snare explores the effects of mental health and the impact it has on both the individual and their family.
Email address
Website
Instagram
Other team members