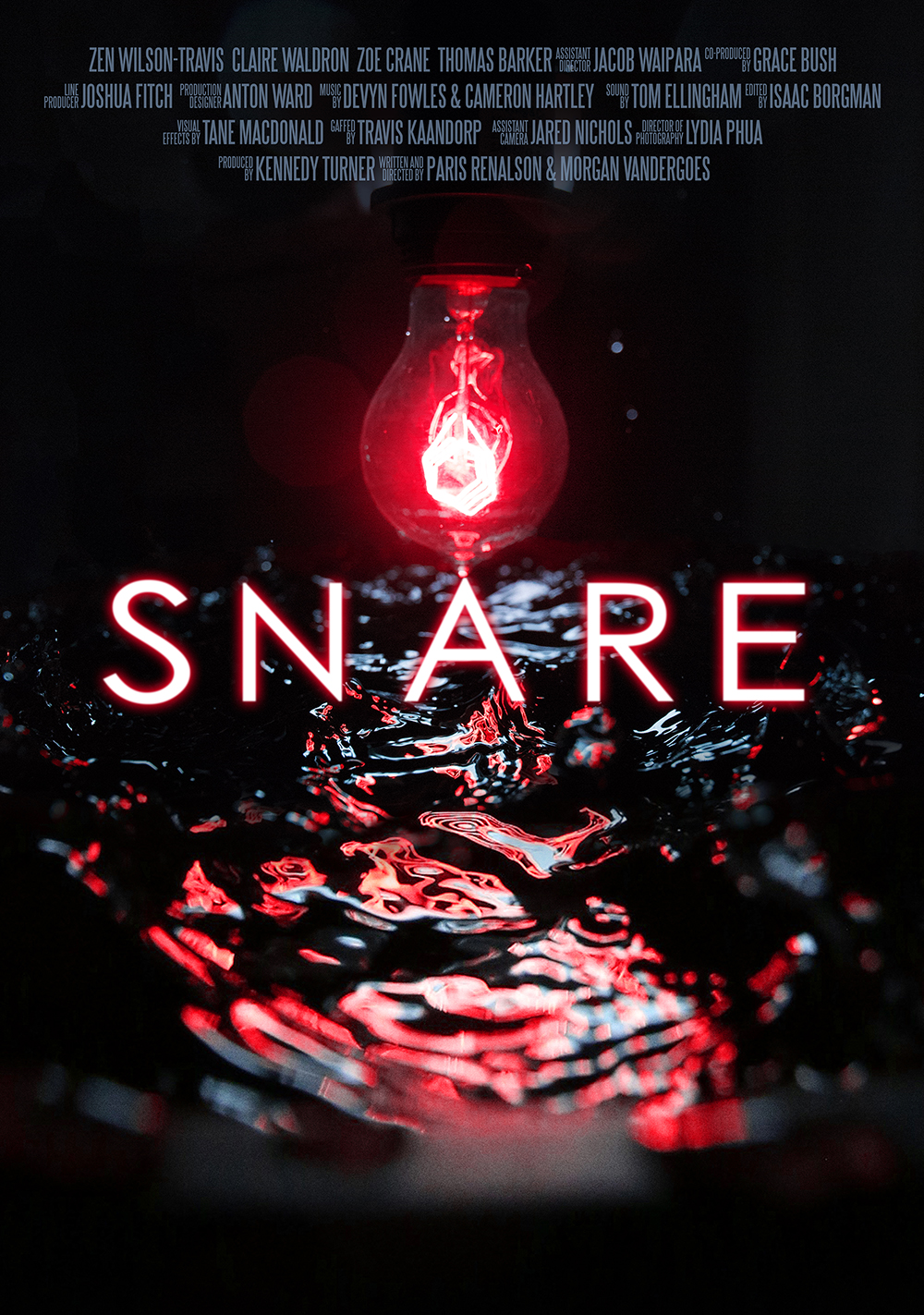 Snare Poster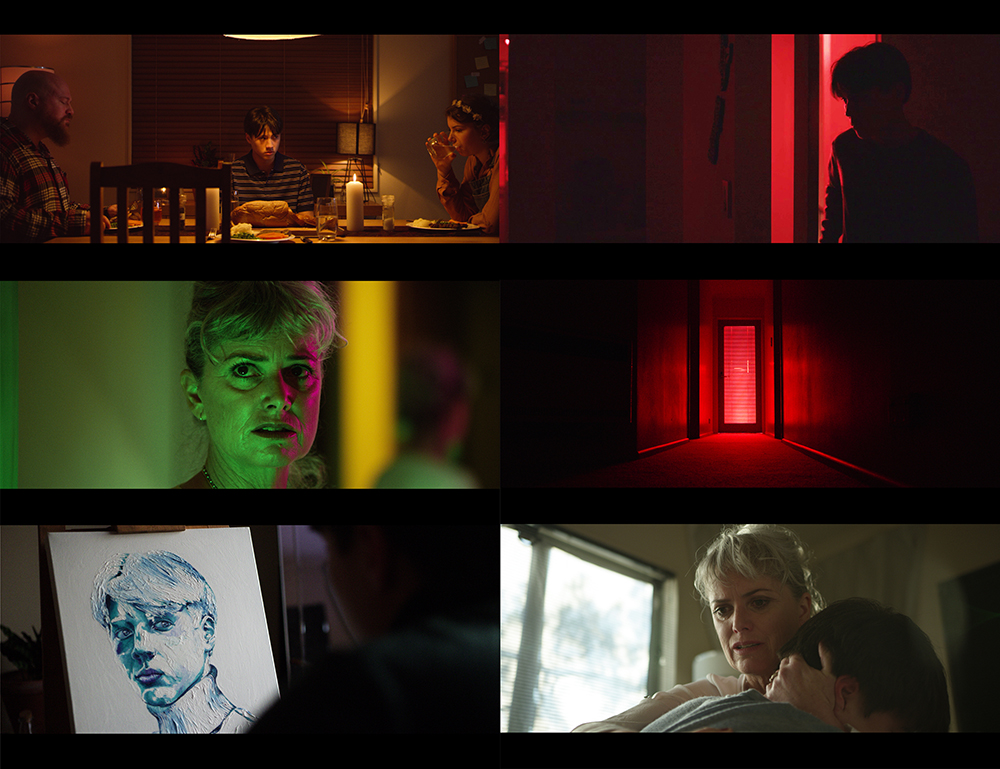 Frames from Snare.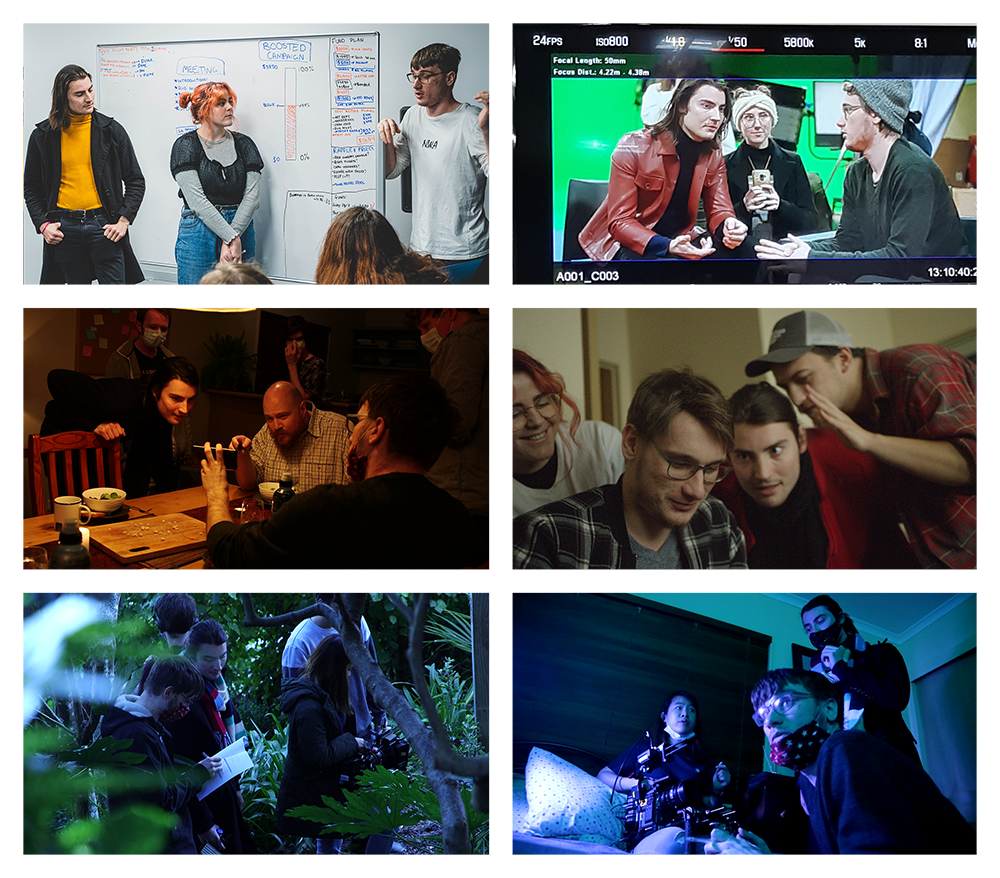 Behind the scenes directing Snare.
Bachelor of Creative Media Production
As half of the Writer/Director duo for Snare, I've been able to collaborate and craft a film with a fantastic team of dedicated creatives. Purpose, resonance, and personality are the qualities I chase in stories. With Snare, I wanted to make a film that not only plays with loved tropes, but also rewards the audience with a deeper, unexpected, and personal experience.
Snare is a Psychological Thriller short film that follows Simon, a young adult who begins to question his family's intentions after becoming trapped within his own home. Through a non-linear structure and distinct visual style, Snare explores the effects of mental health and the impact it has on both the individual and their family.
Email address
Website
Instagram
Other team members