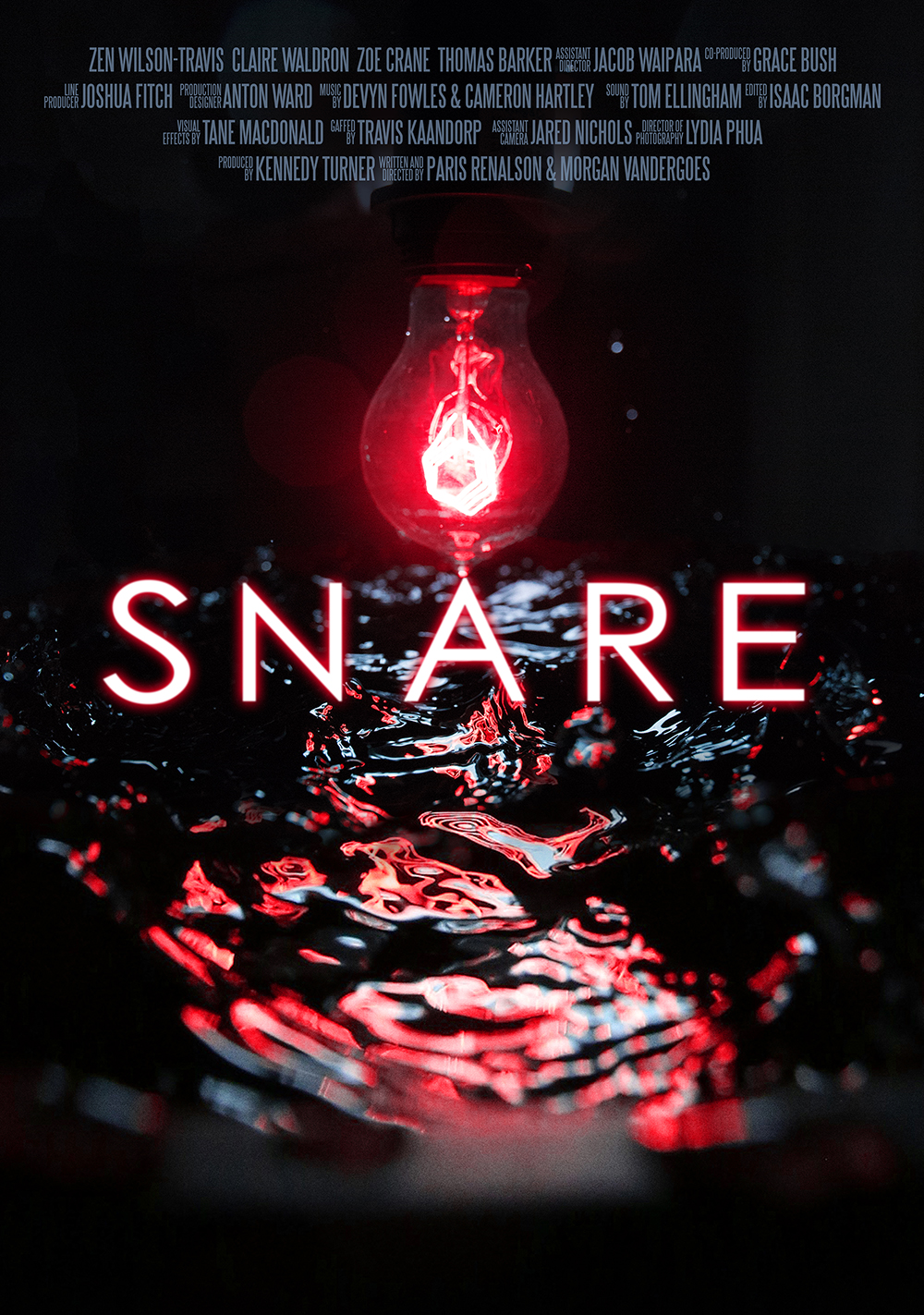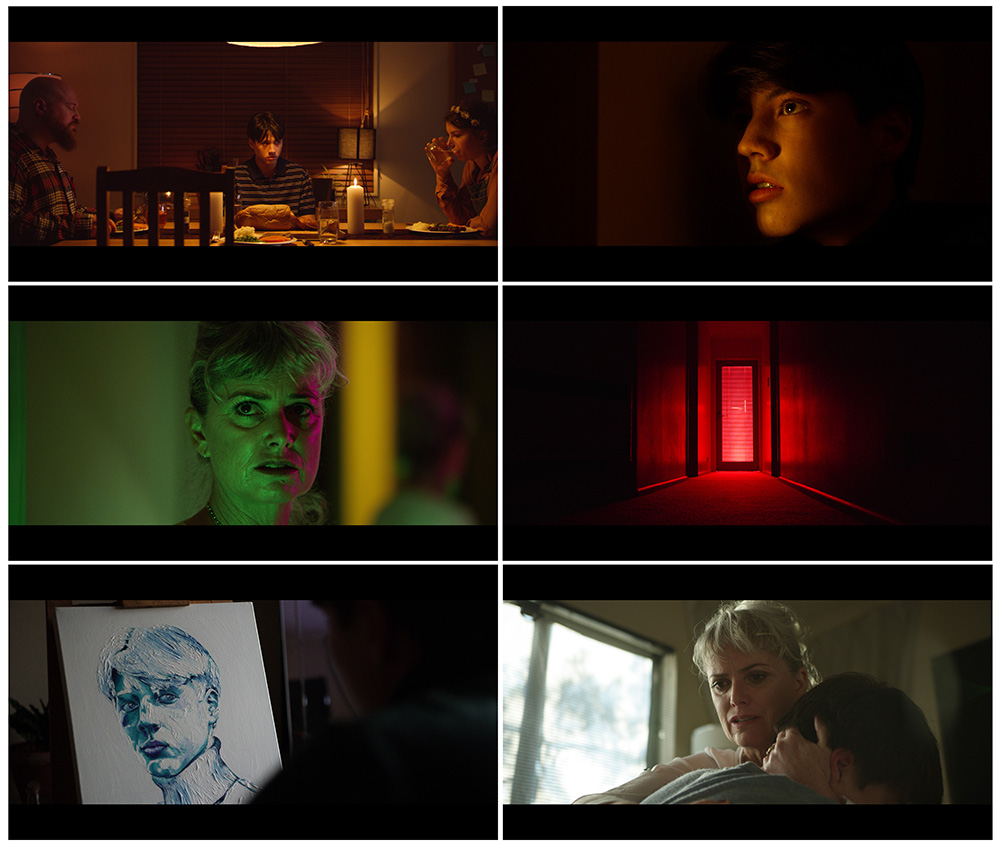 A selection of stills from the film.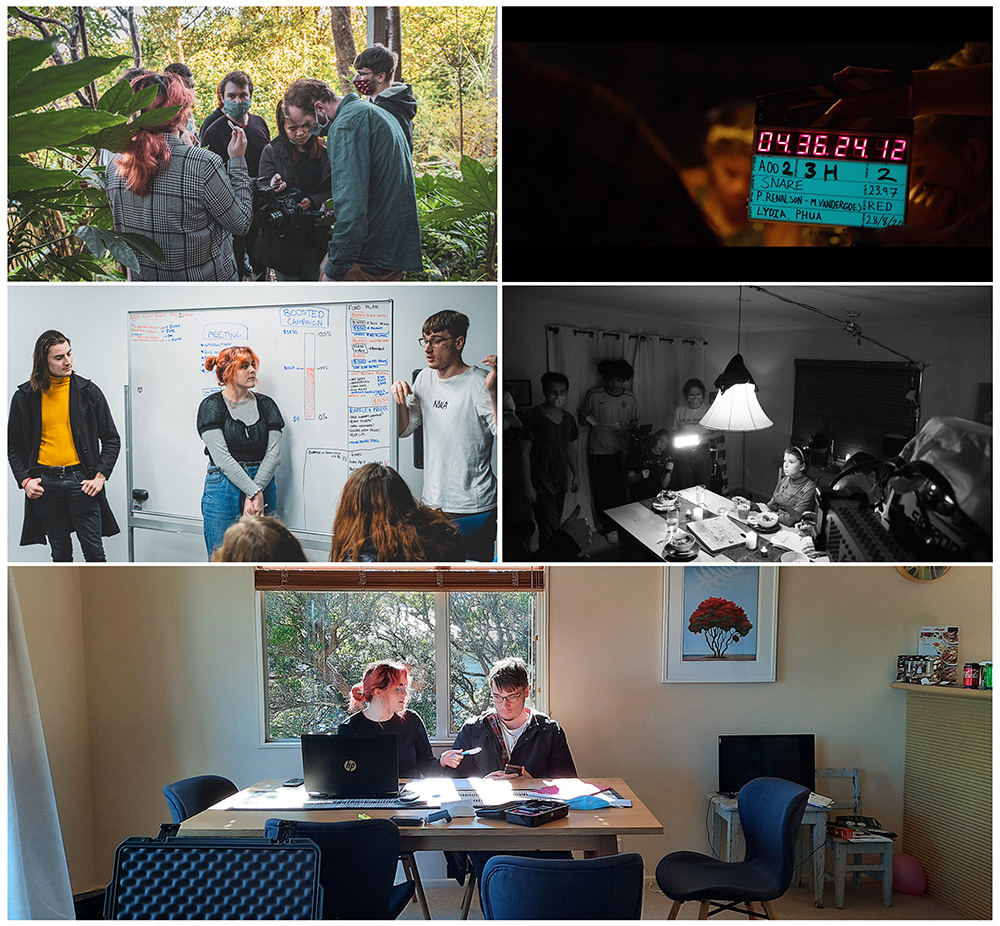 Behind the scenes on the set of Snare.
Bachelor of Creative Media Production
As Lead Producer of Snare I helped to oversee the project through all stages of production into a finalised film. I've had an amazing experience working with a talented team to produce a visually distinctive and character-driven story. Leading was an incredibly fulfilling experience - I've grown as a creator engaging with the challenges and rewards which came with developing Snare, and cannot wait to tackle more creative projects in the future.
Snare is a Psychological Thriller short film that follows Simon, a young adult who begins to question his family's intentions after becoming trapped within his own home. Through a non-linear structure and distinct visual style, Snare explores the effects of mental health and the impact it has on both the individual and their family.
Other team members