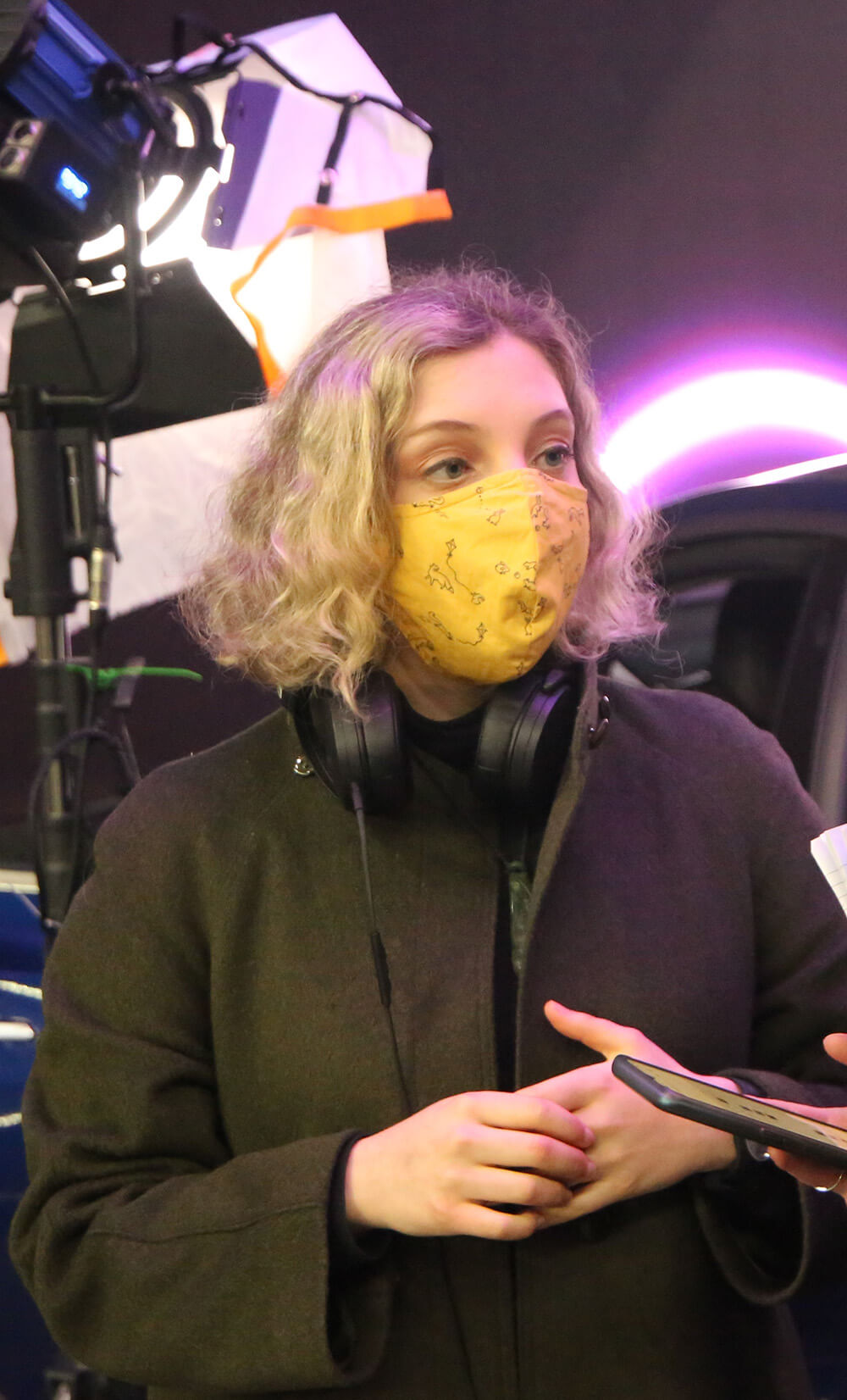 Director Nicolette Hurnen on the set of M.I.A - Photo by Antonio Lim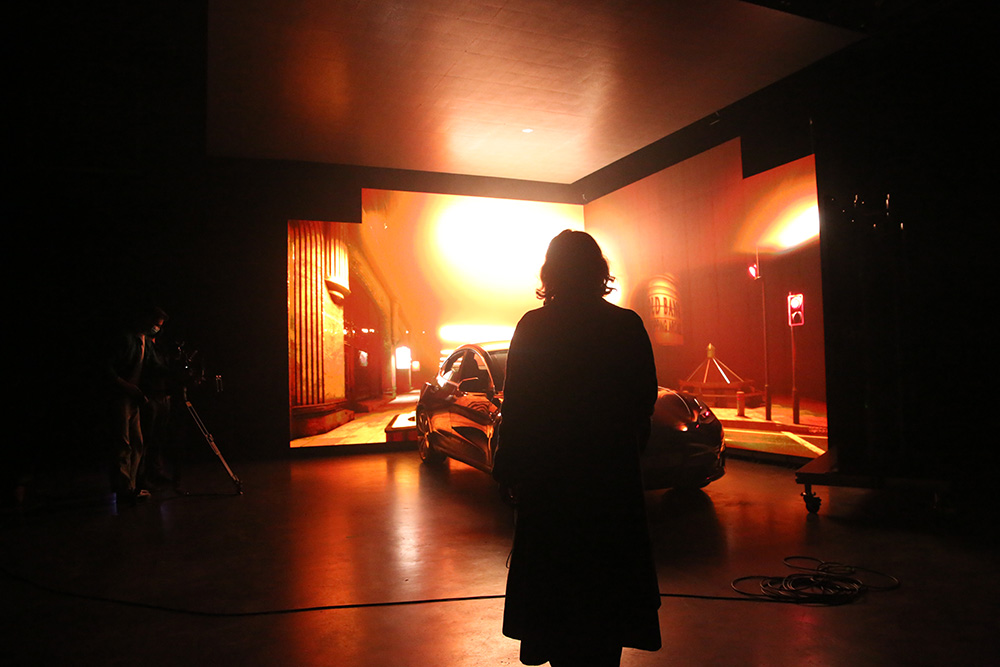 Director Nicolette Hurnen standing in front of the volumetric screens at Avalon Studios on the set of M.I.A - Photo by Antonio Lim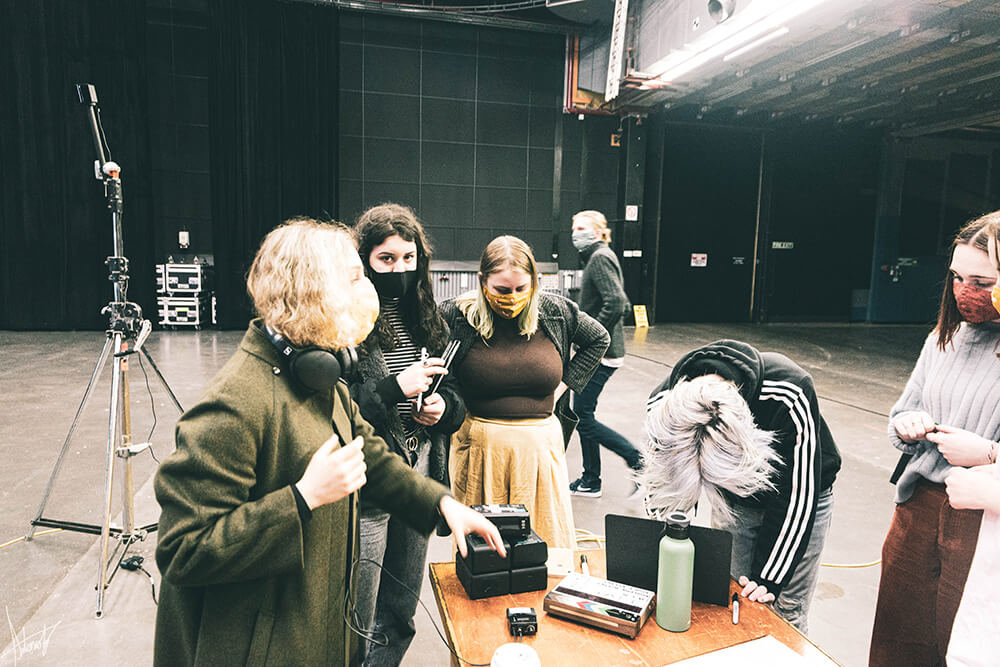 Director Nicolette Hurnen talking about virtual production to crew at Avalon Studios on the set of M.I.A - Photo by Antonio Lim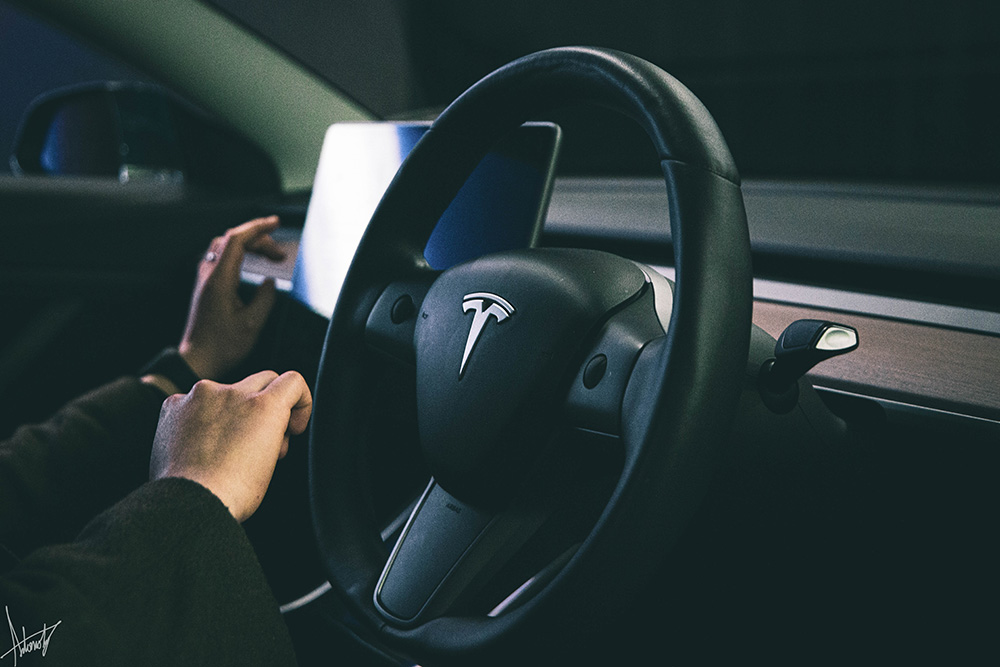 Director Nicolette Hurnen inspecting the Tesla on the set of M.I.A - Photo by Antonio Lim
Bachelor of Creative Media Production
Directing M.I.A has been an amazing experience. Not only did our teamwork incredibly well together, but we were lucky enough to be able to work with amazing new technology as well.

We experimented with using the game engine 'Unreal' to make the sets for the film and also utilised 3D scanning techniques to add miniature models (that were built in real life) to the virtual sets. We were also lucky enough to be invited to use the virtual production LED screens at Avalon Studios.

I really enjoyed directing M.I.A and I have learnt about being clear, concise and kind. I have developed my own style of directing and I will continue to direct work outside of university.

We hope to bring M.I.A to film festivals around New Zealand and the world.

We have worked tirelessly throughout the whole year to create this beautiful film and we hope you enjoy it!

M.I.A is a short film set in a not-so-distant future Wellington, New Zealand. This story takes place on the night that self-driving car passenger, Kara, encounters an unexpected surprise and must fight for her freedom.

Using a combination of virtual production methods that includes 3D models, 'volumetric film-making' and photo-scanning real-world miniatures, the production of M.I.A includes use of emerging technologies, as well as traditional film-making.
Other team members