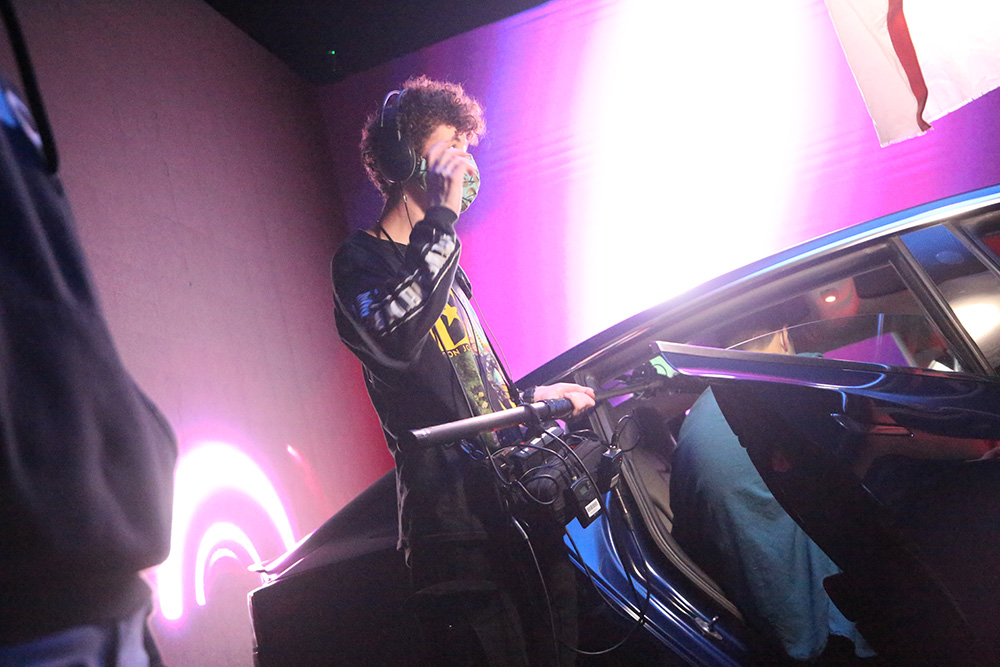 This is Brynn mixing and boom operating on-set at Avalon.
While waiting for camera, Brynn would often pull out a second boom to get the job done.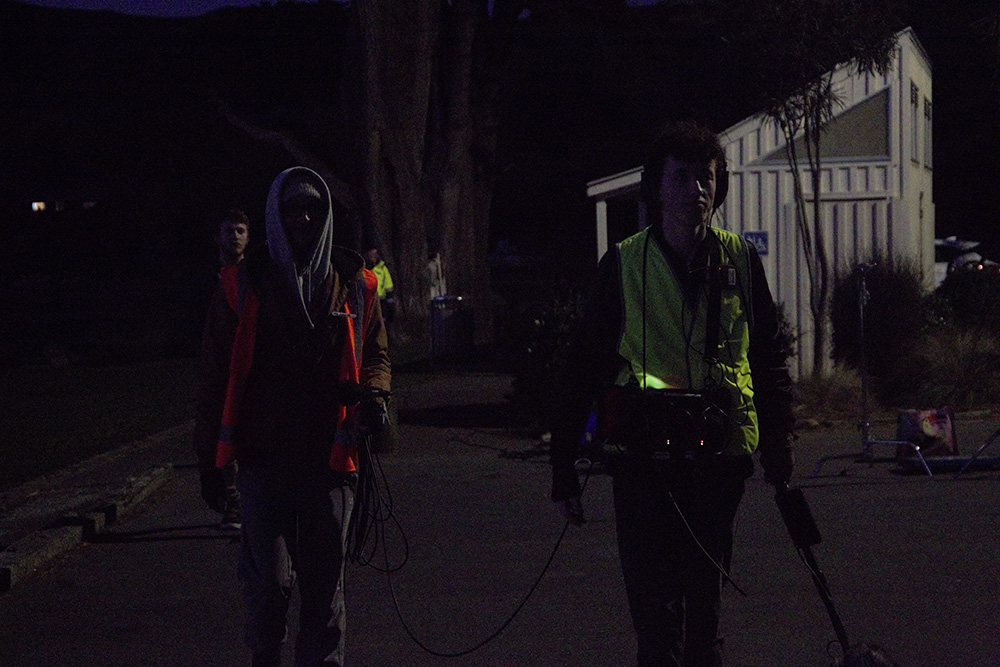 Brynn knows that every sound, no matter how small, is important. Even the clap!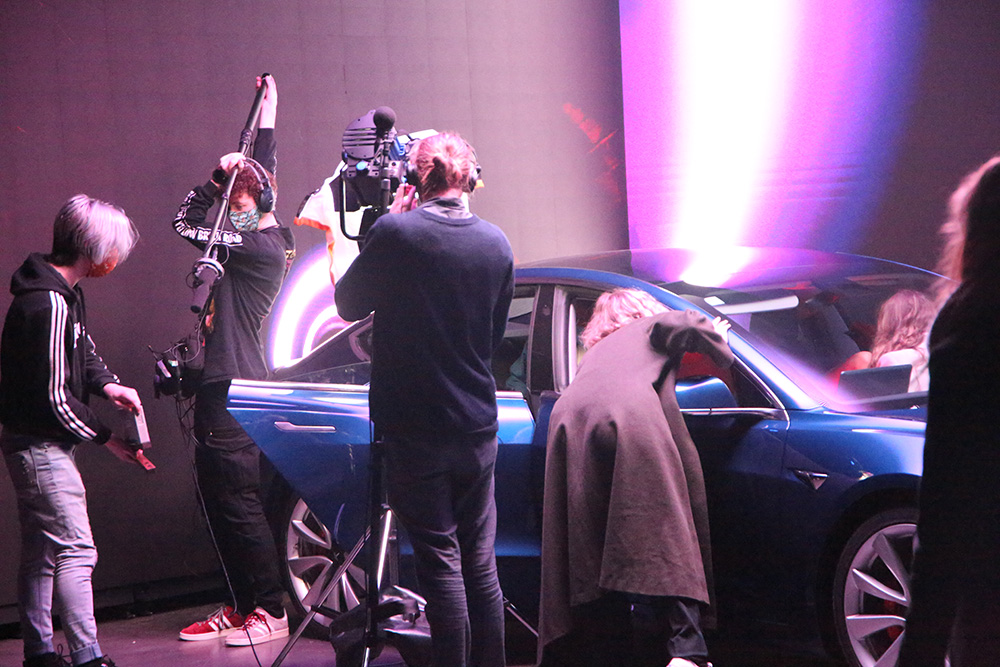 This is Brynn leading the sound team to the set to capture top quality audio.
Bachelor of Creative Media Production
I first became interested in M.I.A because the project set out to use sound in a way that allows it to help tell the story. This interested me as I was able to use my creativity to experiment and find the best possible way to tell the story. For the film, I both recorded on-set sound, edited and mixed the final sound cut.
M.I.A is a short film set in a not-so-distant future Wellington, New Zealand. This story takes place on the night that self-driving car passenger, Kara, encounters an unexpected surprise and must fight for her freedom.

Using a combination of virtual production methods that includes 3D models, 'volumetric film-making' and photo-scanning real-world miniatures, the production of M.I.A includes use of emerging technologies, as well as traditional film-making.
Other team members