Stephanie Cruz (Kyaarameru)
Black Channel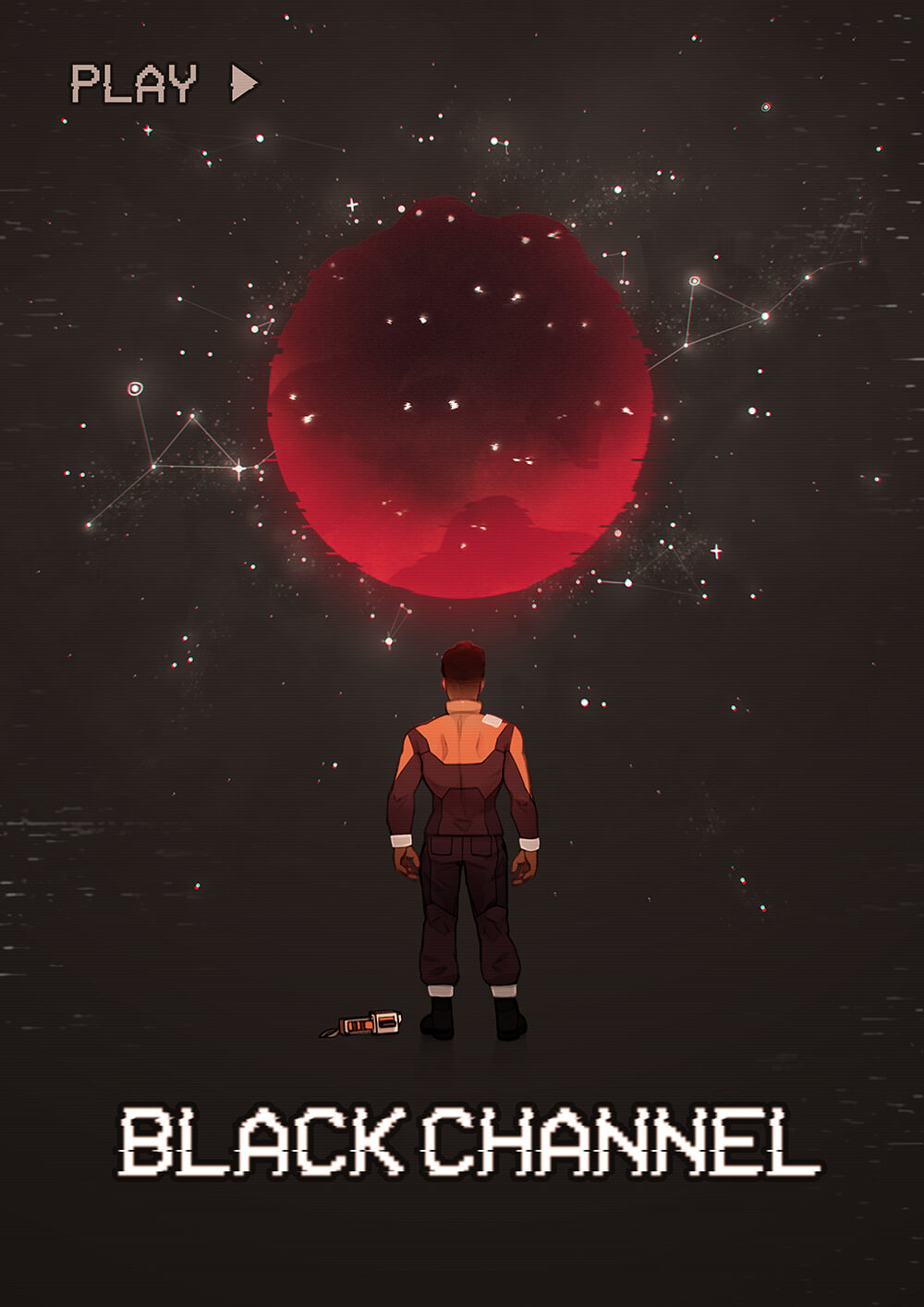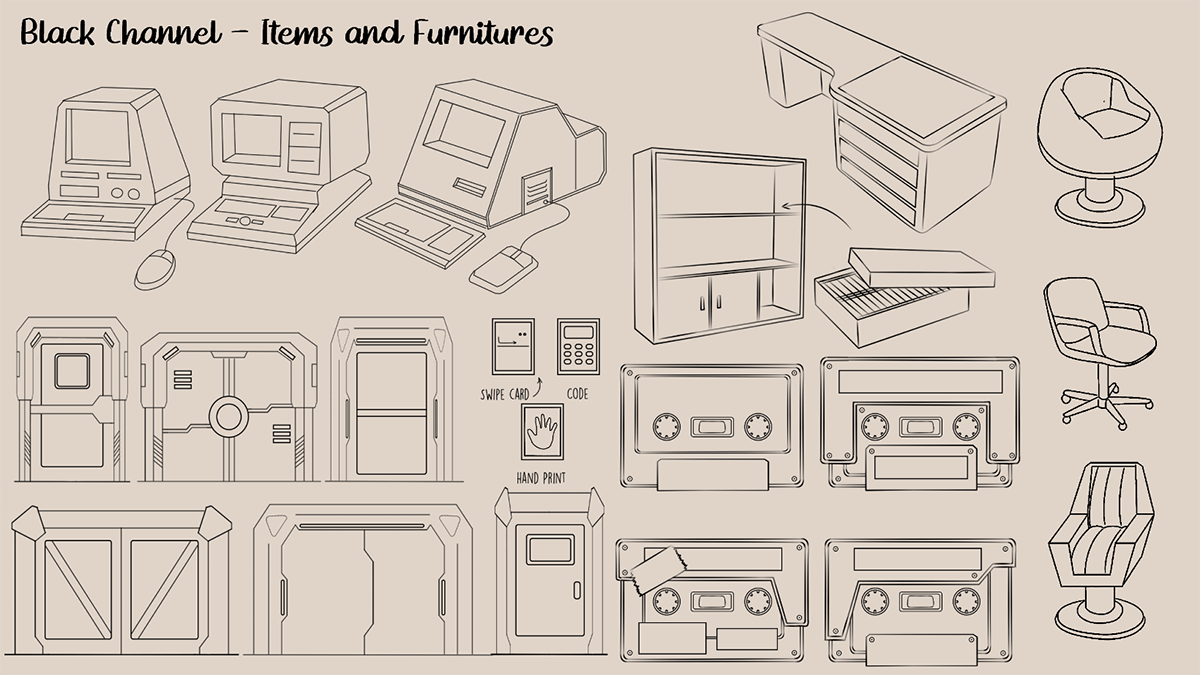 Lineart sketches of the concept designs for Black Channel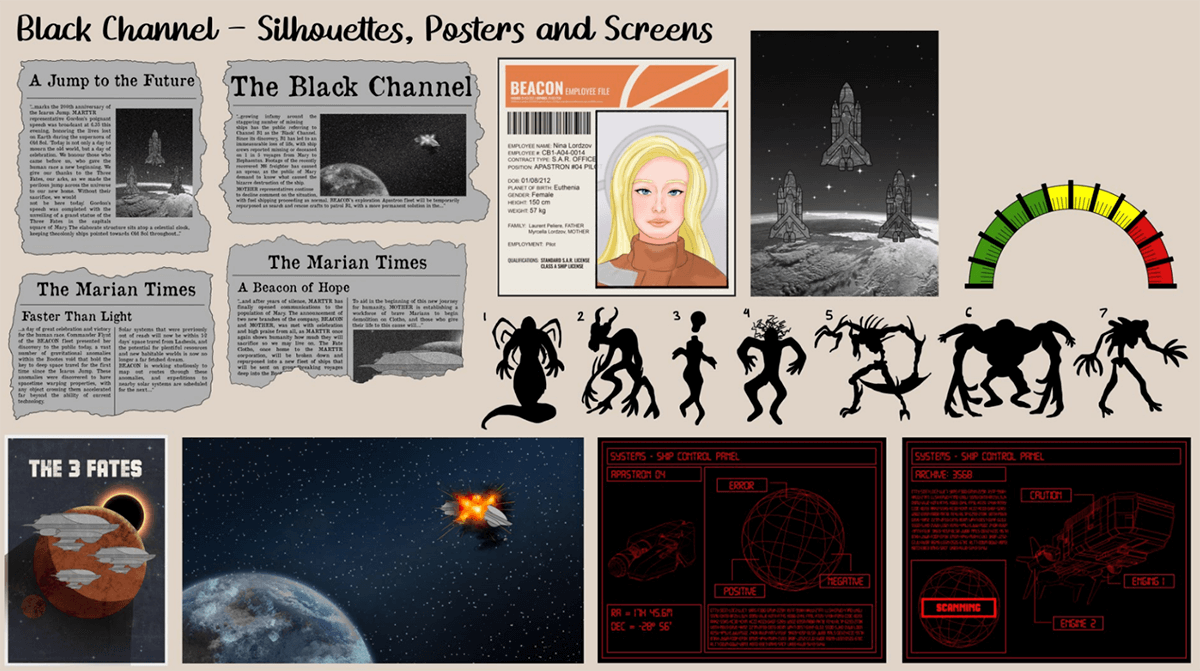 Other concept and character designs for Black Channel.
Bachelor of Creative Media Production
I'm the 2D artist and animator for Black Channel. I mainly worked on the 2D concept illustrations such as the furniture, cassette tapes and other assets. During production, I developed a real love for concept art and I aspire to create different kinds of worlds and characters in the Creative Media Industry.
Black Channel is a 3D first person cassette futurism horror game that follows Markus, a newly recruited search and rescue pilot, as he begins his first day patrolling the infamous Bermuda Triangle-like area of the Boötes Void known as the 'Black Channel'. As you explore his ship, you interact with belongings, audio-logs, and black boxes from previous pilots, piecing together a mystery revealing eldritch entities that reside within the void.
Other team members