Clara Dominique Dapitan (chaa)
Of Ugly Things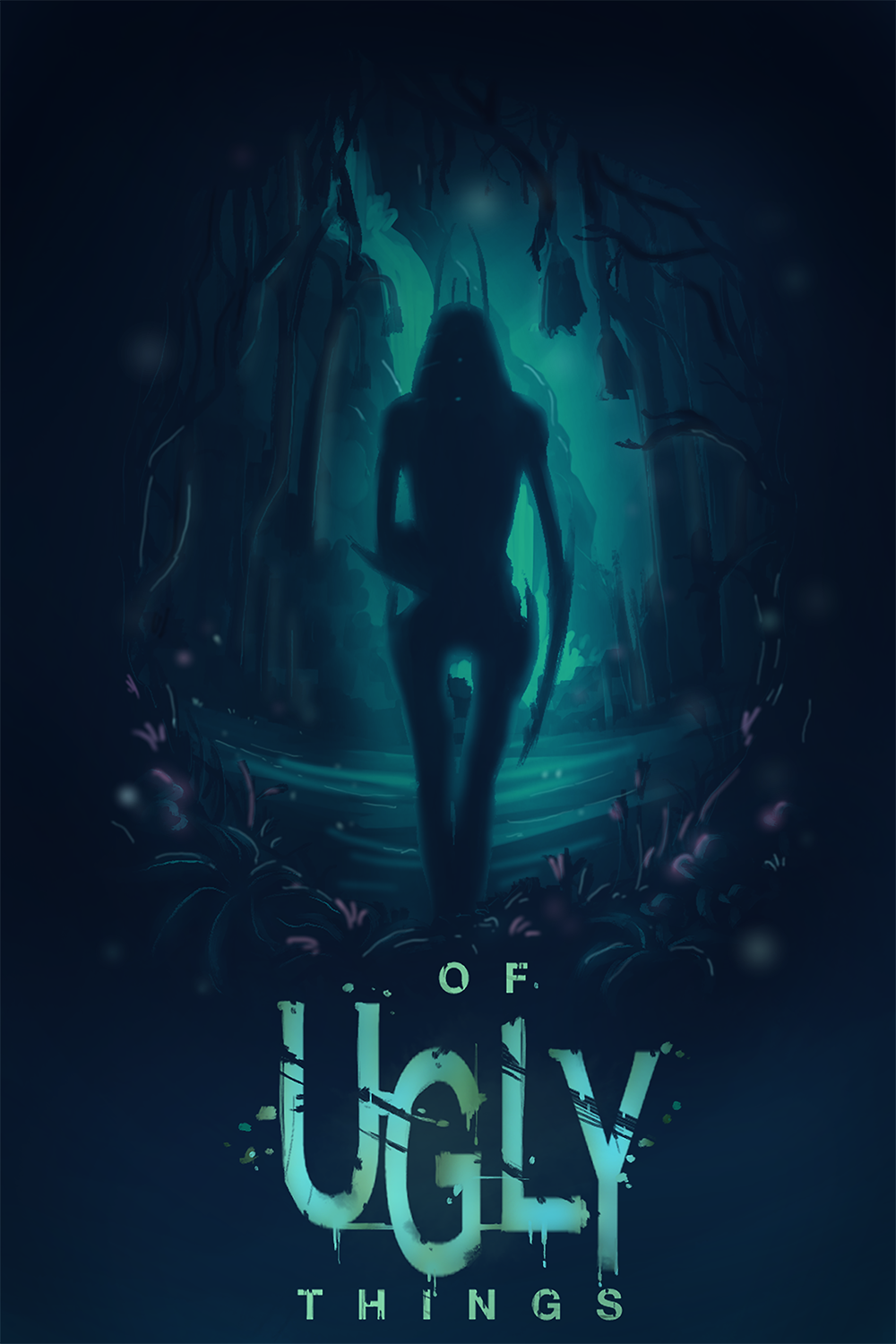 Official film poster for Of Ugly Things.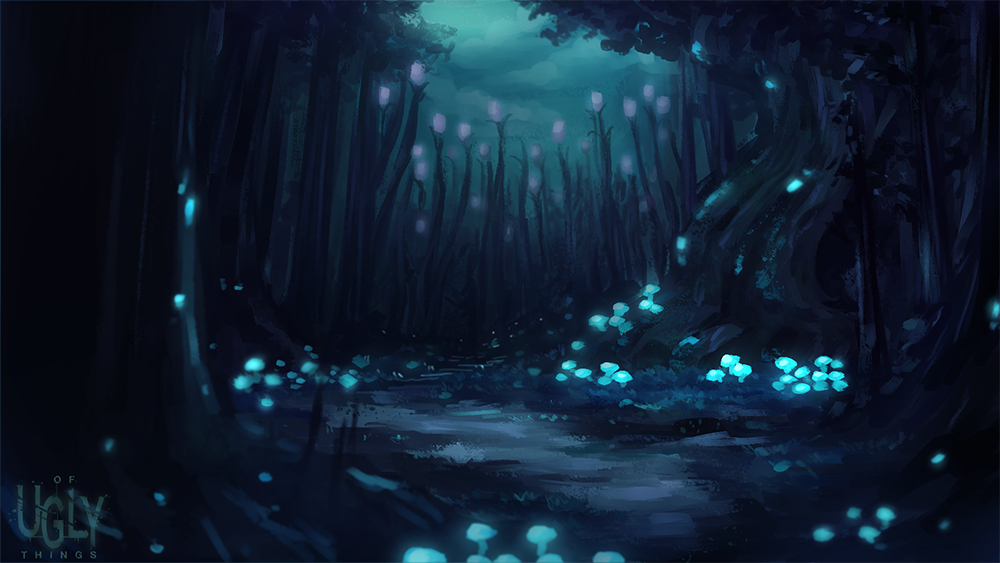 Environmental concept art for battle scene.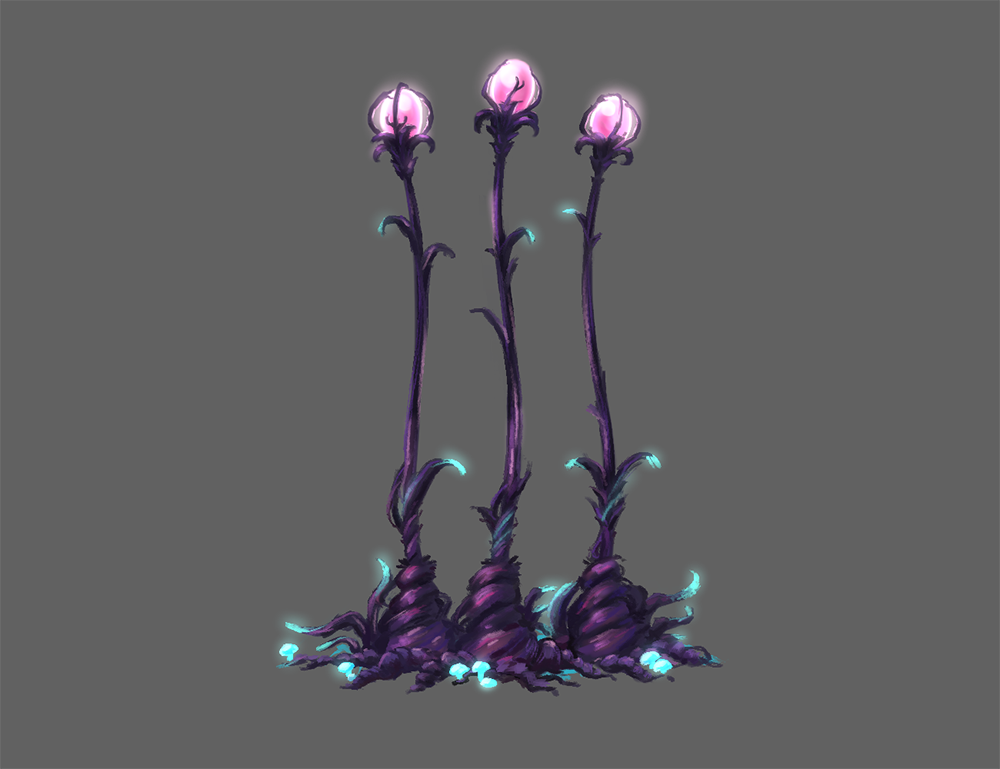 Thin tree concept art.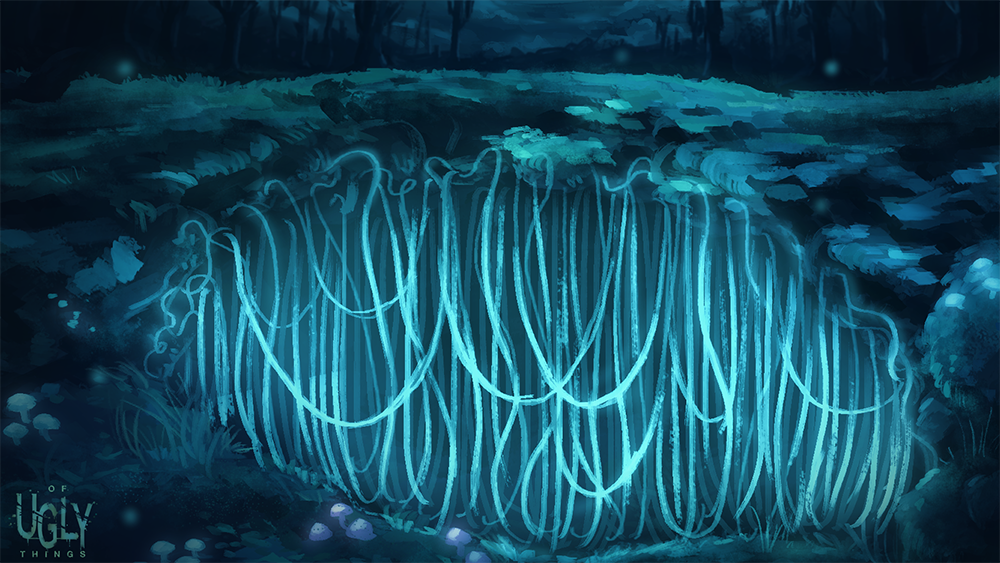 Outer cave concept art.
Bachelor of Creative Media Production
I worked on Of Ugly Things as the co-producer, art director and concept artist. I have always been interested in creating concept art for a film/game project, and to be able to showcase my digital paintings for this film is quite mind-blowing. Working on this project has been an enjoyable and learning experience, and I look forward to developing my skills as I enter the industry.
Set in an eerie landscape, a primal creature wrestles with its nature and the encroaching forces of the world around it when it is confronted by a defenceless child. Of Ugly Things is a short 3D animated horror/thriller film created for the client of Terror-Fi film festival as a major project for the Bachelor of Creative Media Production course.
Other team members