Marie Taeger
Midnight Snack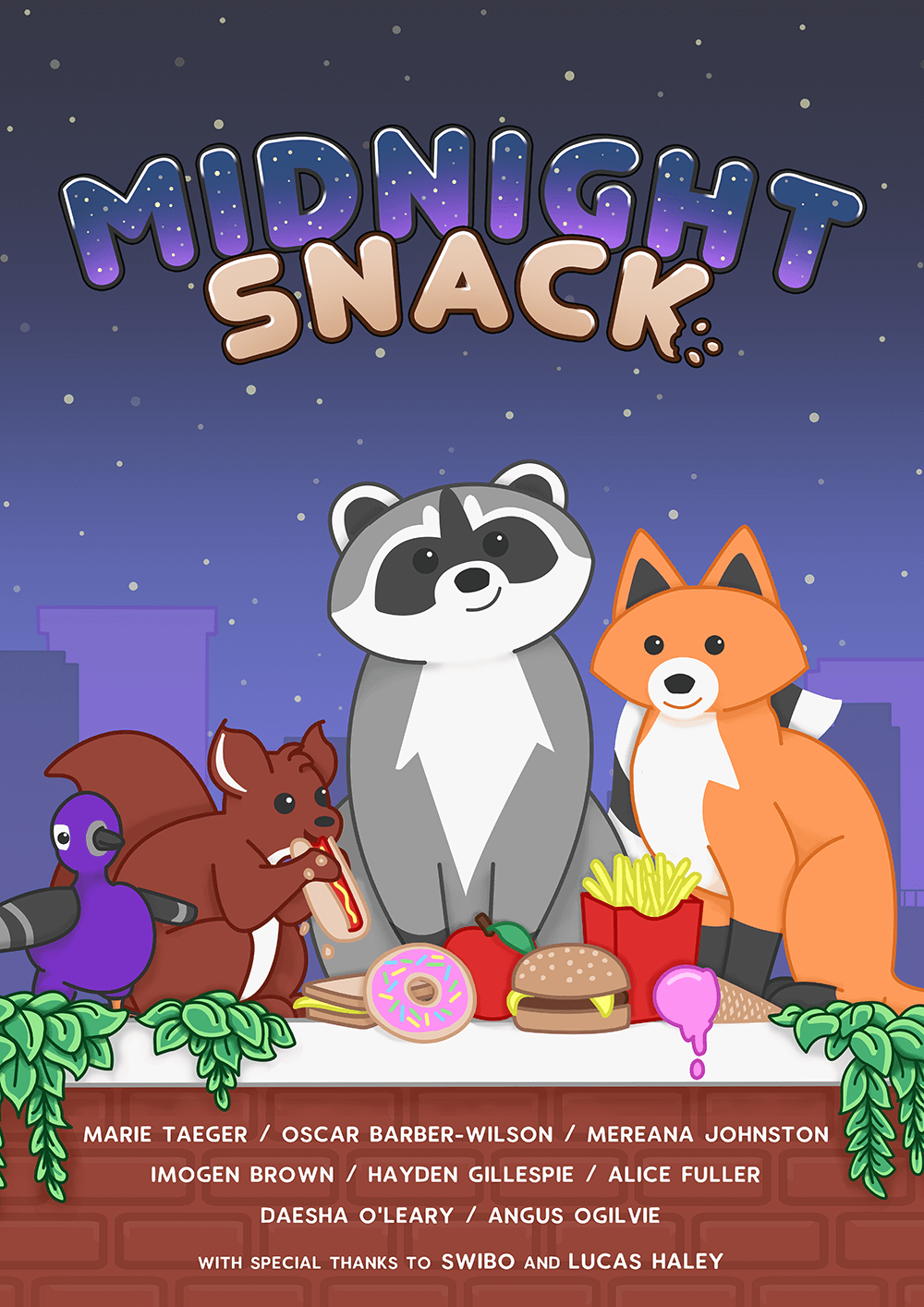 Welcome to Mignight City - your animal friends are waiting!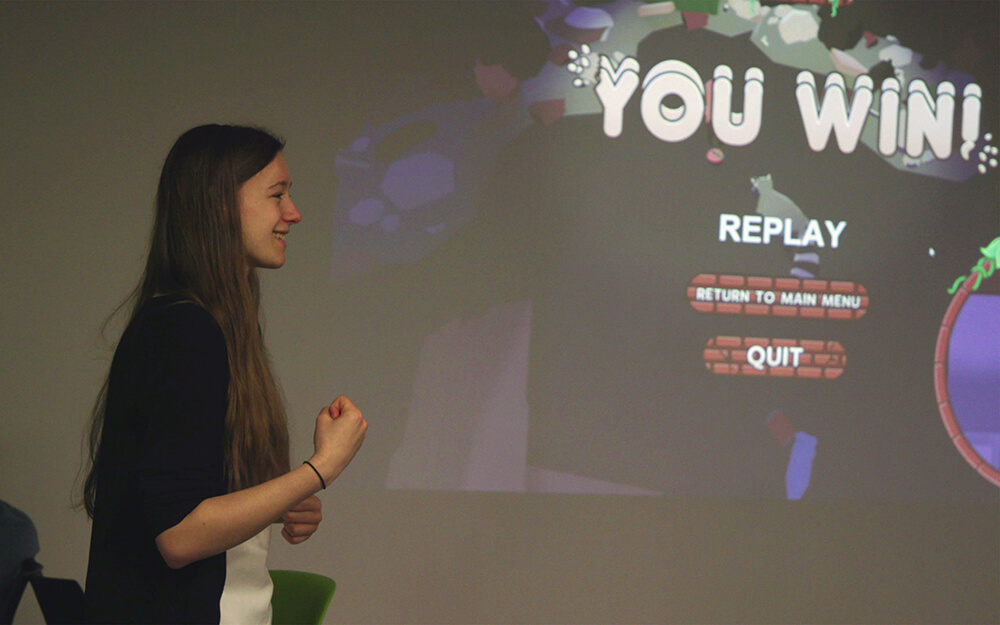 Producing for this project involved a lot of communication with clients, staff and of course amongst the team.
Bachelor of Creative Media Production
Producing for Midnight Snack was a very interesting and enjoyable experience. We had managed to create a prototype that worked for us early on which allowed us to plan and schedule well and create something in a reasonable scope that we are happy with. Organizing this team and project gave me a lot of new skills, appreciation for and a new understanding of the game development process.
'Midnight Snack' is a cute 3D puzzle game designed to be played with a balance board. The game, made in collaboration with the physiotherapy game company SWIBO, focuses on developing your balance and agility. You play a mischievous raccoon whose goal is to deliver food to their hungry animal friends. Enjoy building your puzzle solving skills while navigating the city at night and find those tasty snacks!
Website
Email address
Facebook
Other team members