Alice Fuller
Midnight Snack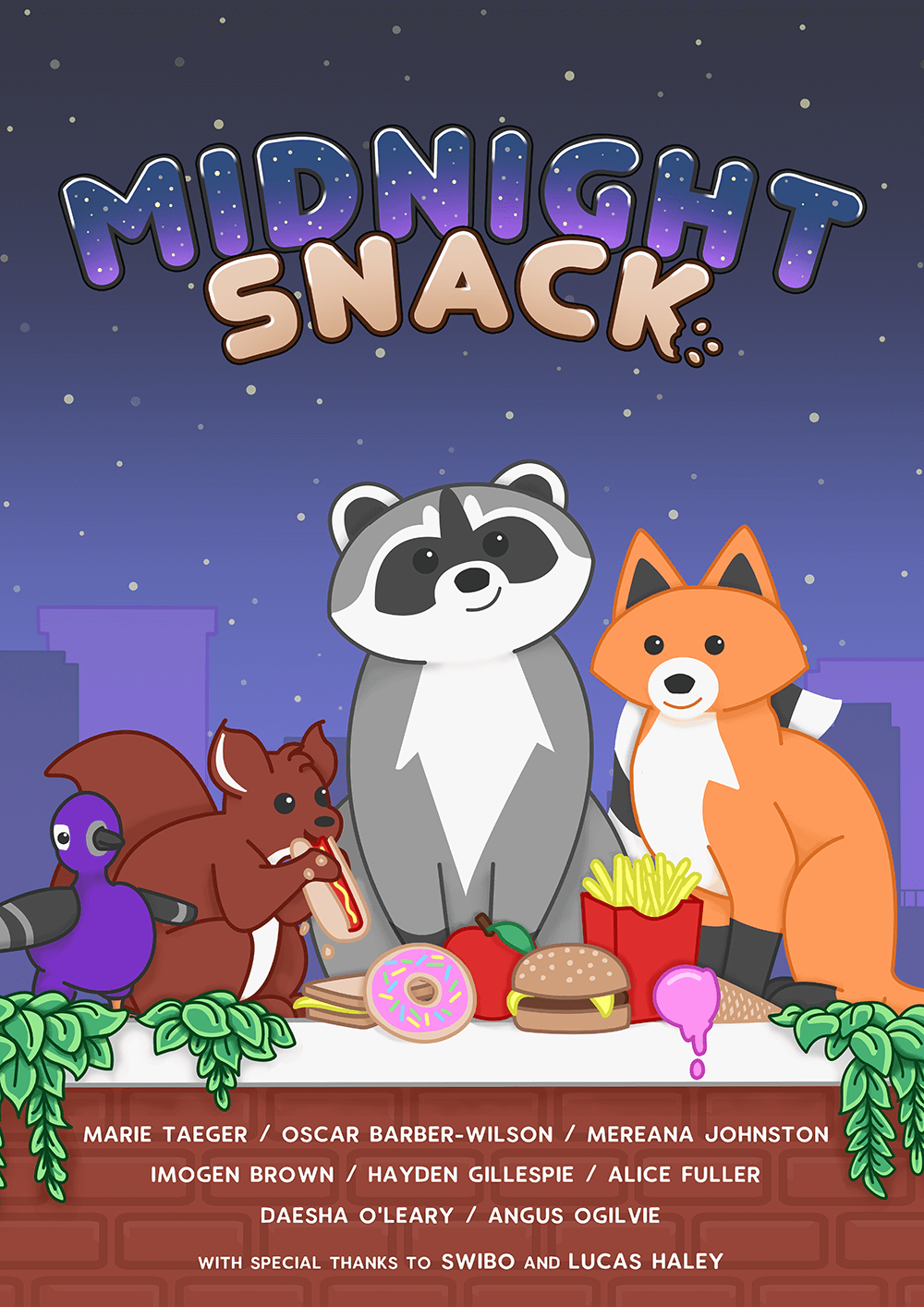 Midnight Snack Poster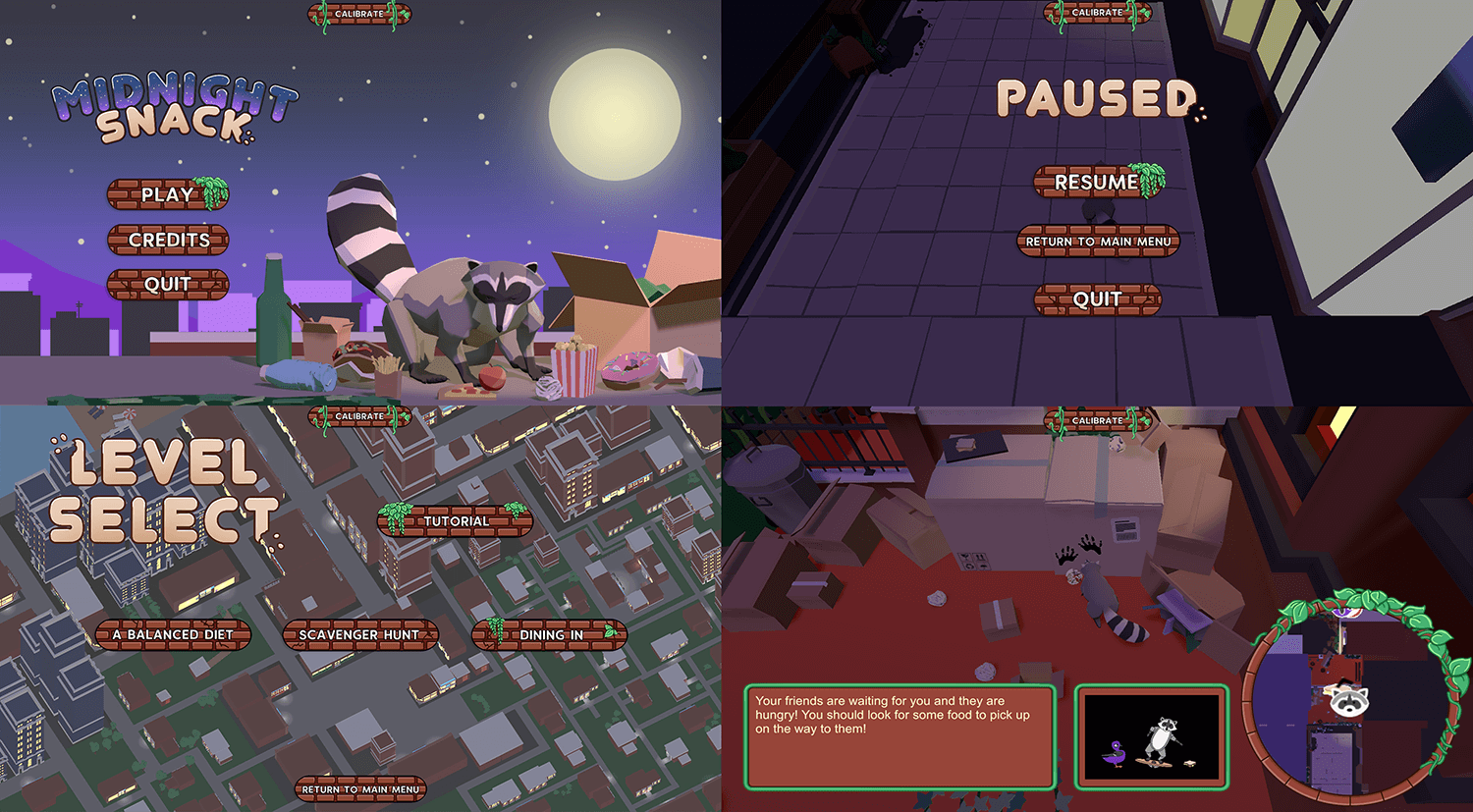 UI Design: Main Menu, Pause Menu, Level Select and Tutorial UI.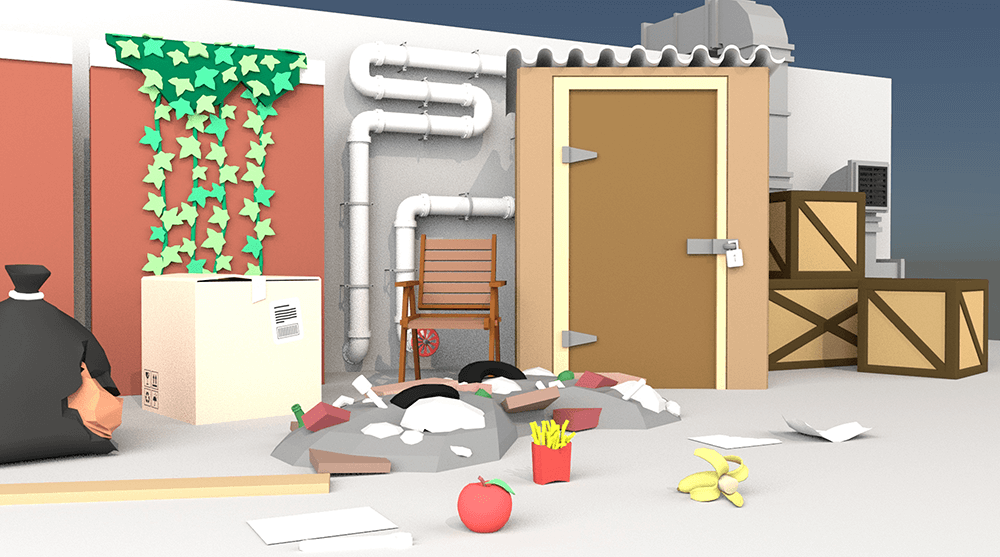 3D Modelling: A collection of the models I created for the game.
Bachelor of Creative Media Production
My roles on the project were Art Director and 3D Modeler. I designed the general art style of the game and created the 2D elements such as the UI and the poster. I also led the modelling team and helped model and texture 3D assets for the game. This was my first major game project and I learnt a lot about applying my existing skills to a game context.
'Midnight Snack' is a cute 3D puzzle game designed to be played with a balance board. The game, made in collaboration with the physiotherapy game company SWIBO, focuses on developing your balance and agility. You play a mischievous raccoon whose goal is to deliver food to their hungry animal friends. Enjoy building your puzzle solving skills while you navigate the city at night and find those tasty snacks!

Other team members