Hayden Gillespie
Midnight Snack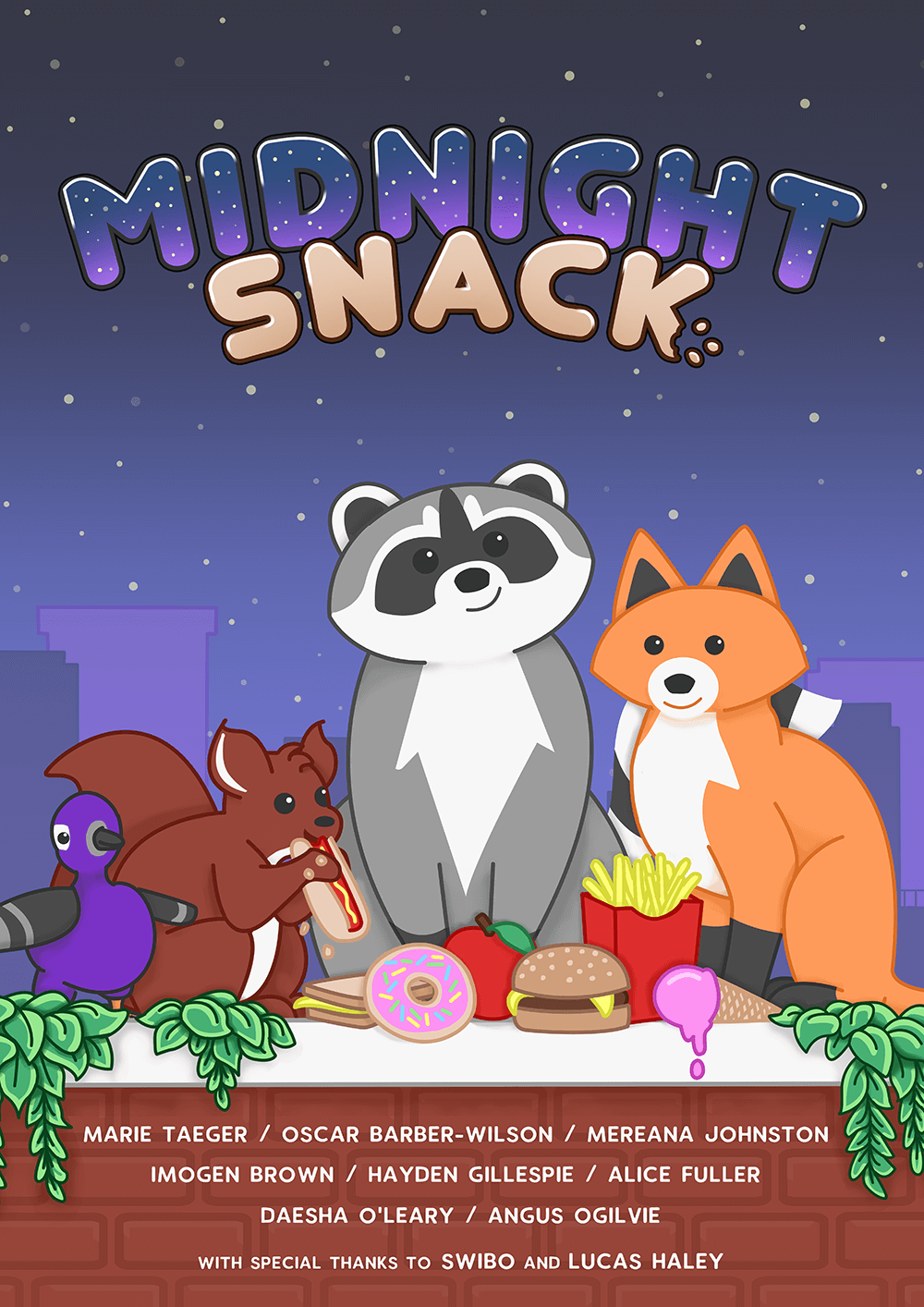 Poster designed by Alice Fuller (Lead artist).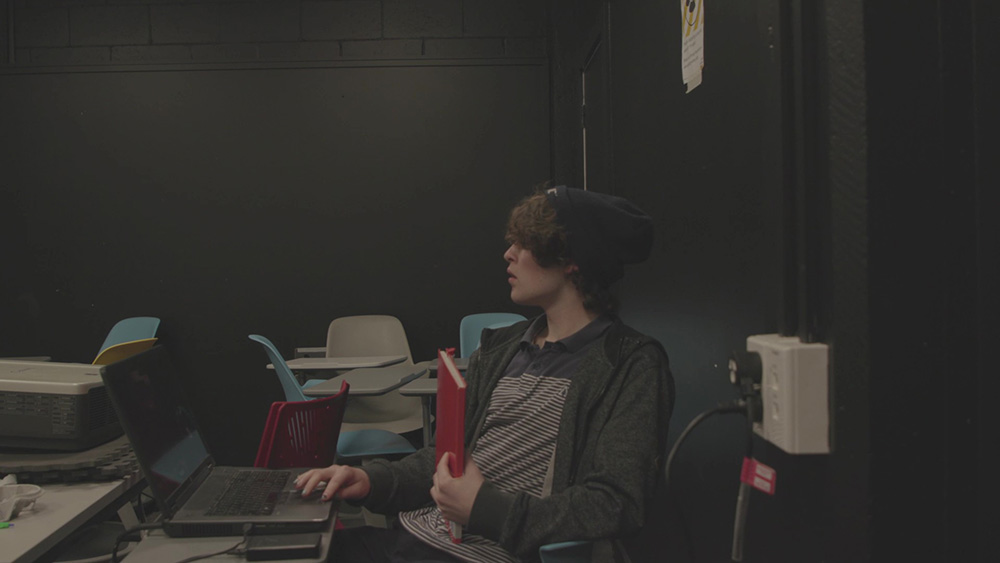 In a meeting, notetaking and helping navigate the game menus.
Bachelor of Creative Media Production
The Assistant Producer and Lead Game Tester for Midnight Snack. I helped handle the holistic side of things. Additionally, I was in charge of reporting problems in the game and running blind testing events to gather feedback. My knowledge base is primarily in 3D animation but I have a keen interest in writing. Overall, I enjoyed understanding how people react differently to situations and how we could cater in response.
'Midnight Snack' is a cute 3D puzzle game designed to be played with a balance board. The game, made in collaboration with the physiotherapy game company SWIBO, focuses on developing your balance and agility. You play a mischievous raccoon whose goal is to deliver food to their hungry animal friends. Enjoy building your puzzle solving skills while you navigate the city at night and find those tasty snacks!
Other team members