Oscar Barber-Wilson
Midnight Snack
Ngāti Kahungunu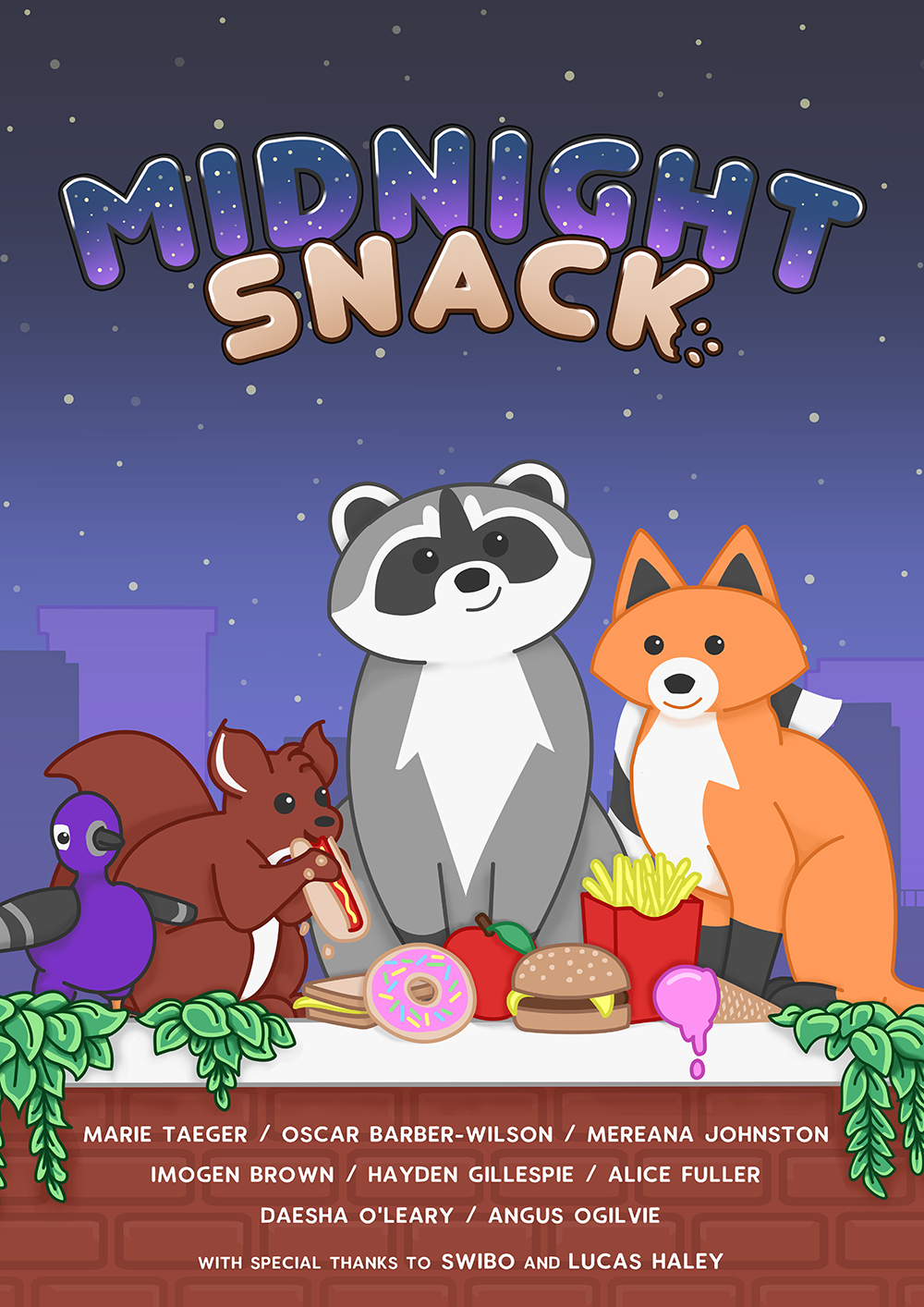 Trash friends!
Bachelor of Creative Media Production
Working on sound and music for this project, I set out to make a cute soundscape to match our visuals. It was an interesting process to work with a pipeline, and bringing it all together taught me so much about sound, game development, and teamwork. We had a lot of fun on this project, and I think it shows in what we're displaying here.
'Midnight Snack' is a cute 3D puzzle game designed to be played with a balance board. The game, made in collaboration with the physiotherapy game company SWIBO, focuses on developing your balance and agility. You play a mischievous raccoon whose goal is to deliver food to their hungry animal friends. Enjoy building your puzzle solving skills while you navigate the city at night and find those tasty snacks!
Website
Twitter
Email address