Conna Greenem
Blood Tropicana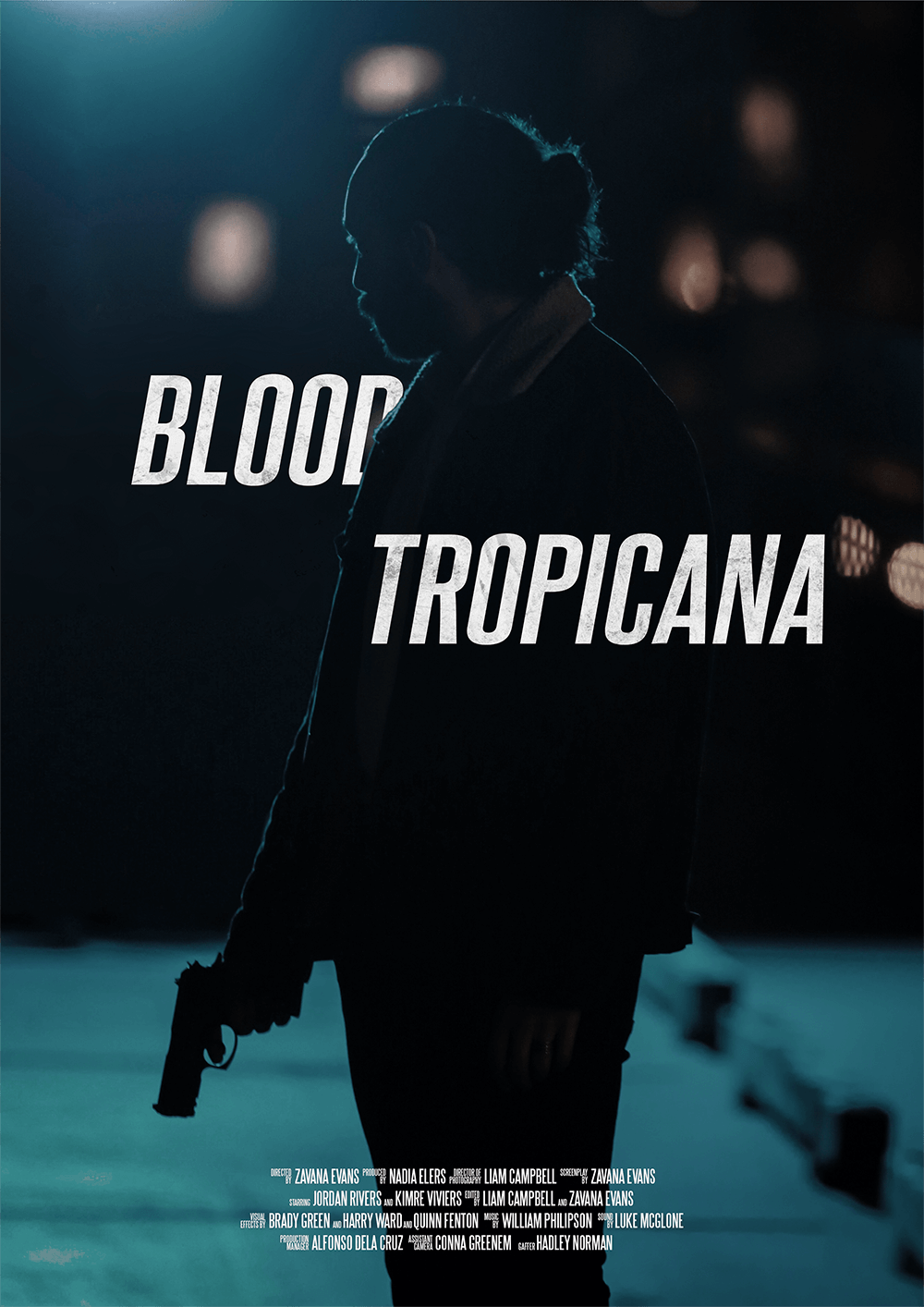 Offical Blood Tropicana Poster.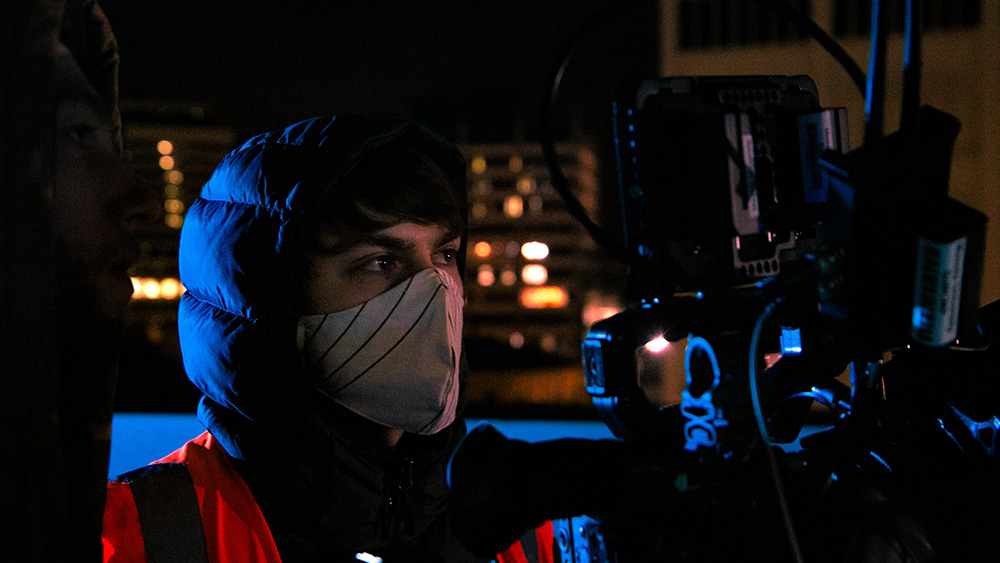 Carefully analysing our director block out a scene.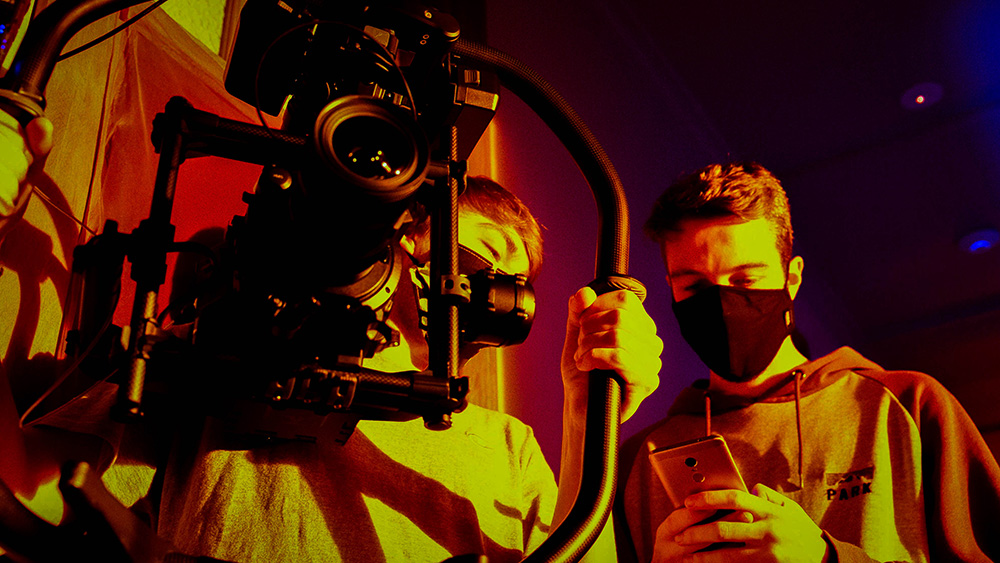 Liam and I going over the storyboard before the next take.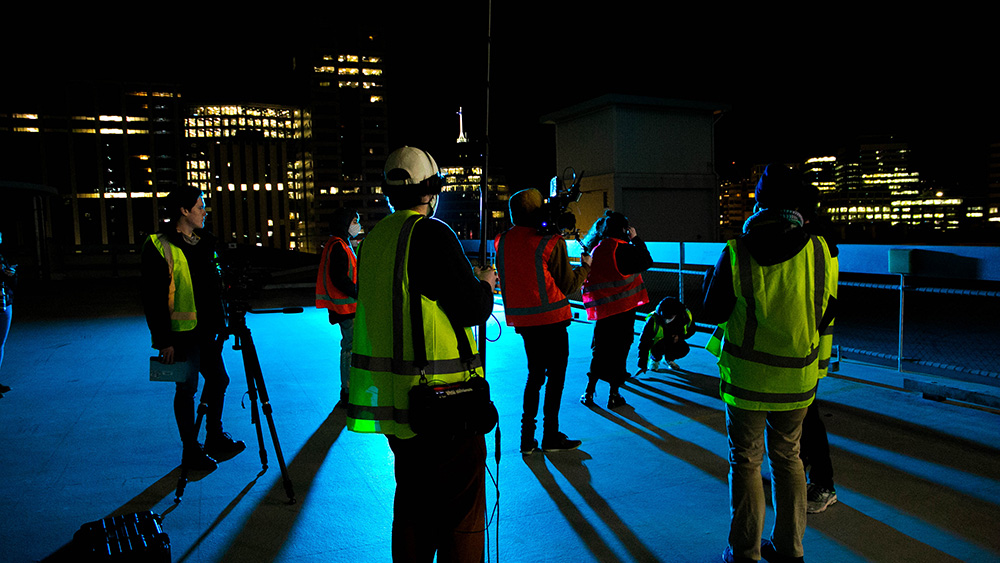 The crew and I maintaining focus throughout the cold night.
Bachelor of Creative Media Production
Blood Tropicana was a profound and fulfilling experience for me. Conceptualising since December 2019, this project has enabled me to develop my vision and creativity in a way that I feel comfortable applying myself to new projects. The crew and I have formed great relationships throughout this journey and plan to work together in the future. Blood Tropicana will be a film we all reflect on
Blood Tropicana is a 12-minute sci-fi short film set in a dystopian Wellington. Frank, still grieving his late wife, decides to impersonate an officer at the I.C.A, the specialists in tracking and deporting overstayers. Frank begins to question his fascist worldviews when he confronts an illegal immigrant inside the seedy speakeasy, Blood Tropicana. The film explores the themes of migration, corruption, prejudice, and loss.
Other team members