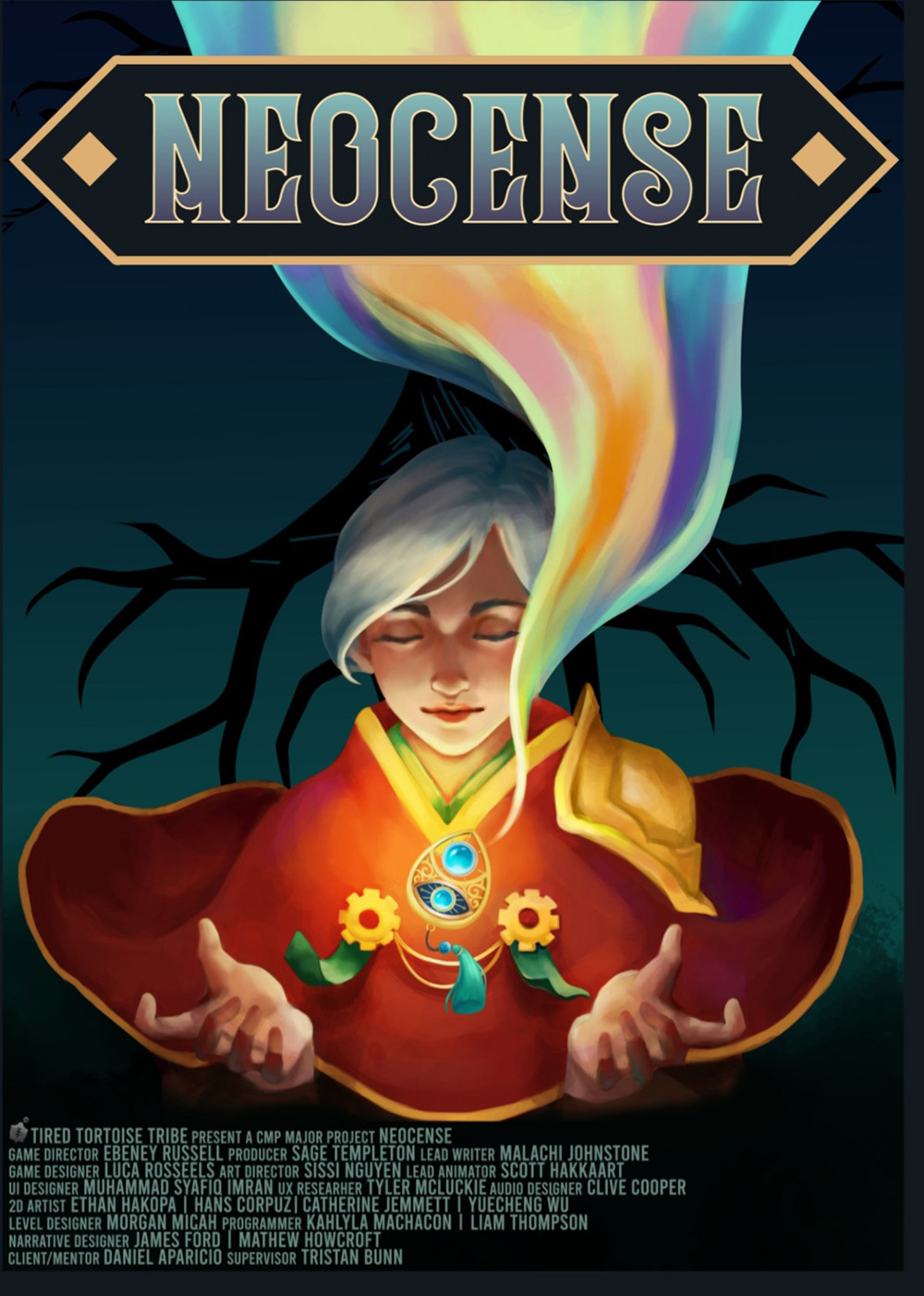 Neocense Poster.
Bachelor of Creative Media Production
For my major project this year I have been working on a game called Neocense. The game is a 2D isometric puzzle game where you play as a young girl, Amori, who can freely switch between realms. The puzzles largely revolve around this ability you have to quickly move between two versions of a world. For this project, my role is Lead Sound Designer. This role required me to produce both the Soundtrack and the Sound Effects for the game. Both aspects of the role use a process of ideation, development, feedback and polish.

Neocense is a 2D isometric puzzle game made in Unity. Explore the world of Cha as Amori, who has just discovered she has a rare gift called the Cense; she can connect with spirits and enter the realm of passing. Through seeking the truth about her identity, Amori delves deeper into Cha's past, The Hunters Army, and the history they've tried to bury. It's only a matter of time before she realizes the hardest unturned stones are the ones weighted with grief, and it's these which reveal the most about us.
Other team members