James Tweddle
QUINTESSENCE
Quintessence Promotional Poster - depicting the characters Jules & QUINN in a virtual world of BLISS.
James Tweddle (Producer) getting into the 'QUINN' costume on location at Mt. Victoria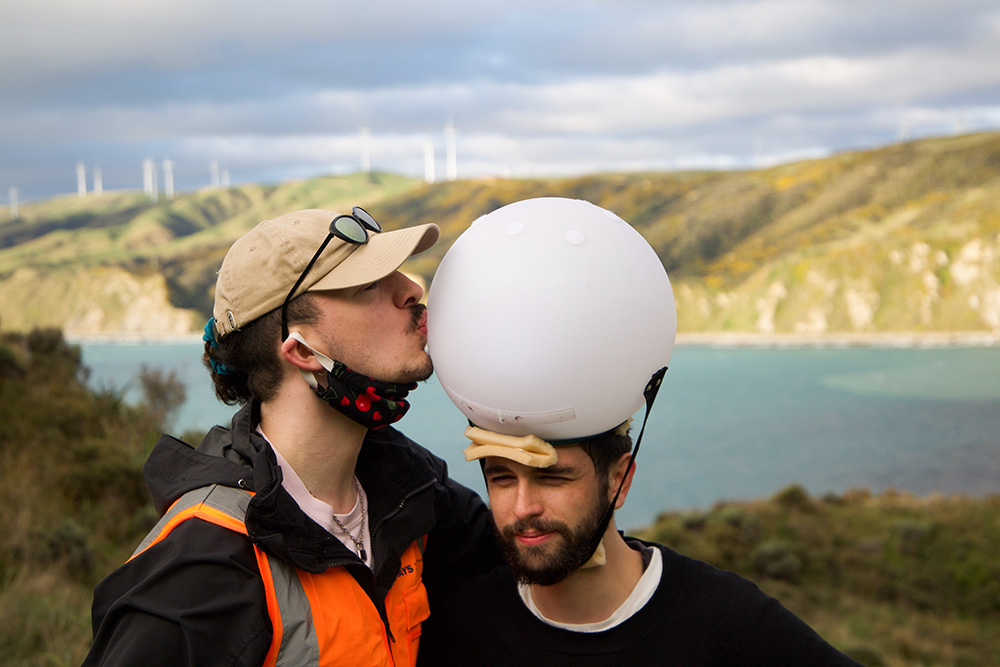 James Tweddle (Producer) & Charlie Jones (Actor) running costume tests on location at Makara Beach.
Bachelor of Creative Media Production
Undertaking the role of Producer on Quintessence provided a unique challenge,  I was stepping outside of my creative comfort zone as a director and writer and into an admin/organisational heavy role - but that step gifted me with a new perspective on the practicalities of making a film and I look forward to taking those learnings into my future projects.
QUINTESSENCE is a film that was born from strife. A character confined to their quarters only to experience the world through a digital lens, this year and its struggles have influenced our story beyond measure. Our goal is to bring attention to pressing environmental issues through a situation that, while now familiar to us all, is yet to be extensively explored through creative storytelling.
Other team members