Troix Kokich
Care Package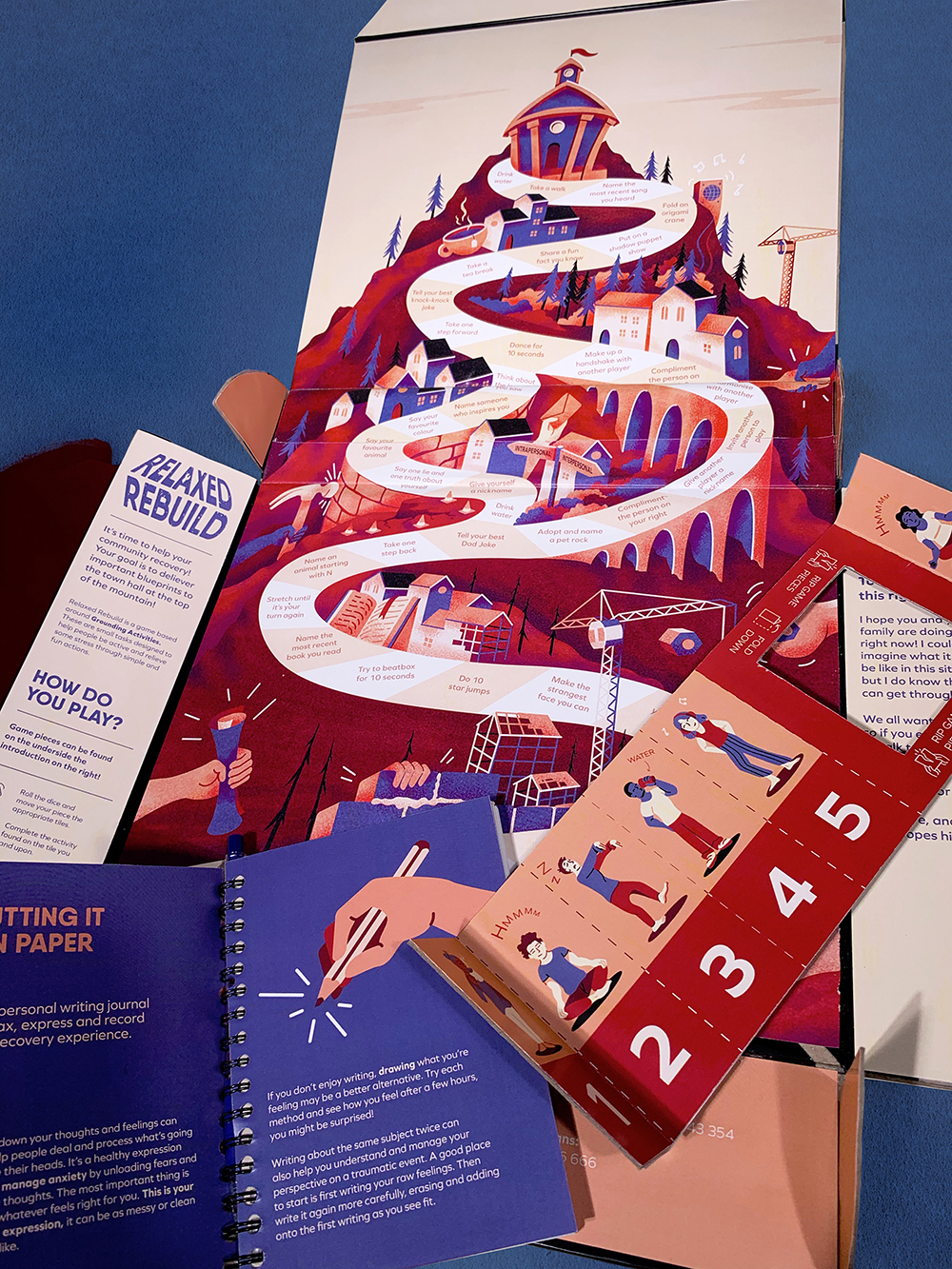 The main Care Package.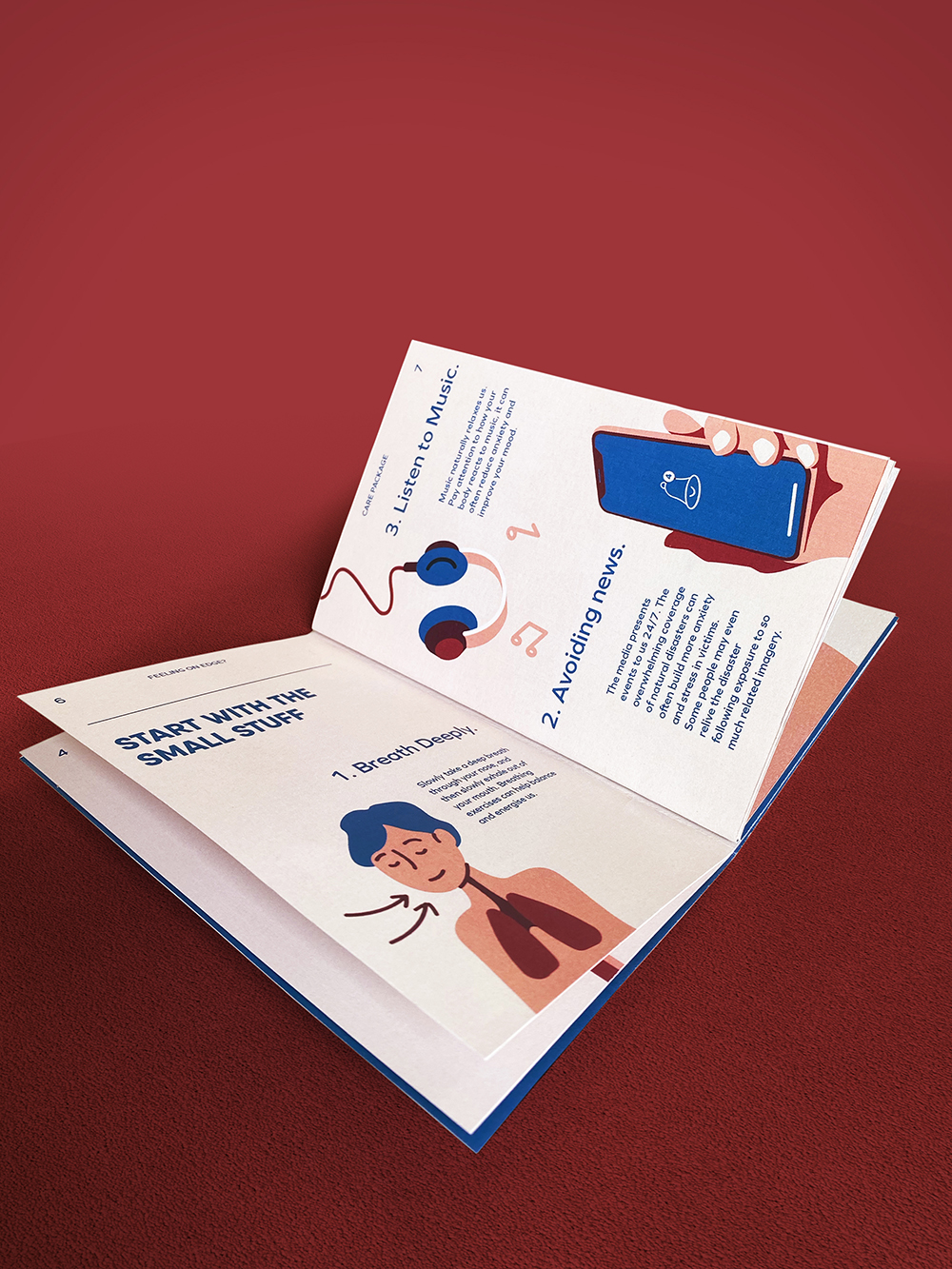 Bachelor of Design with Honours
Natural disasters are only becoming more frequent with the rise of climate change, and 1 in 4 people continue to feel mental distress 5 months after a natural disaster. Care Package is a conceptual exploration into mental health recovery for natural disaster victims. It features a variety of wellbeing resources that set out to deliver victims support, security and entertainment during the secondary recovery phase of natural disaster relief.
Email address
Instagram
Website