Thomas Stanton
There will be no other end of the world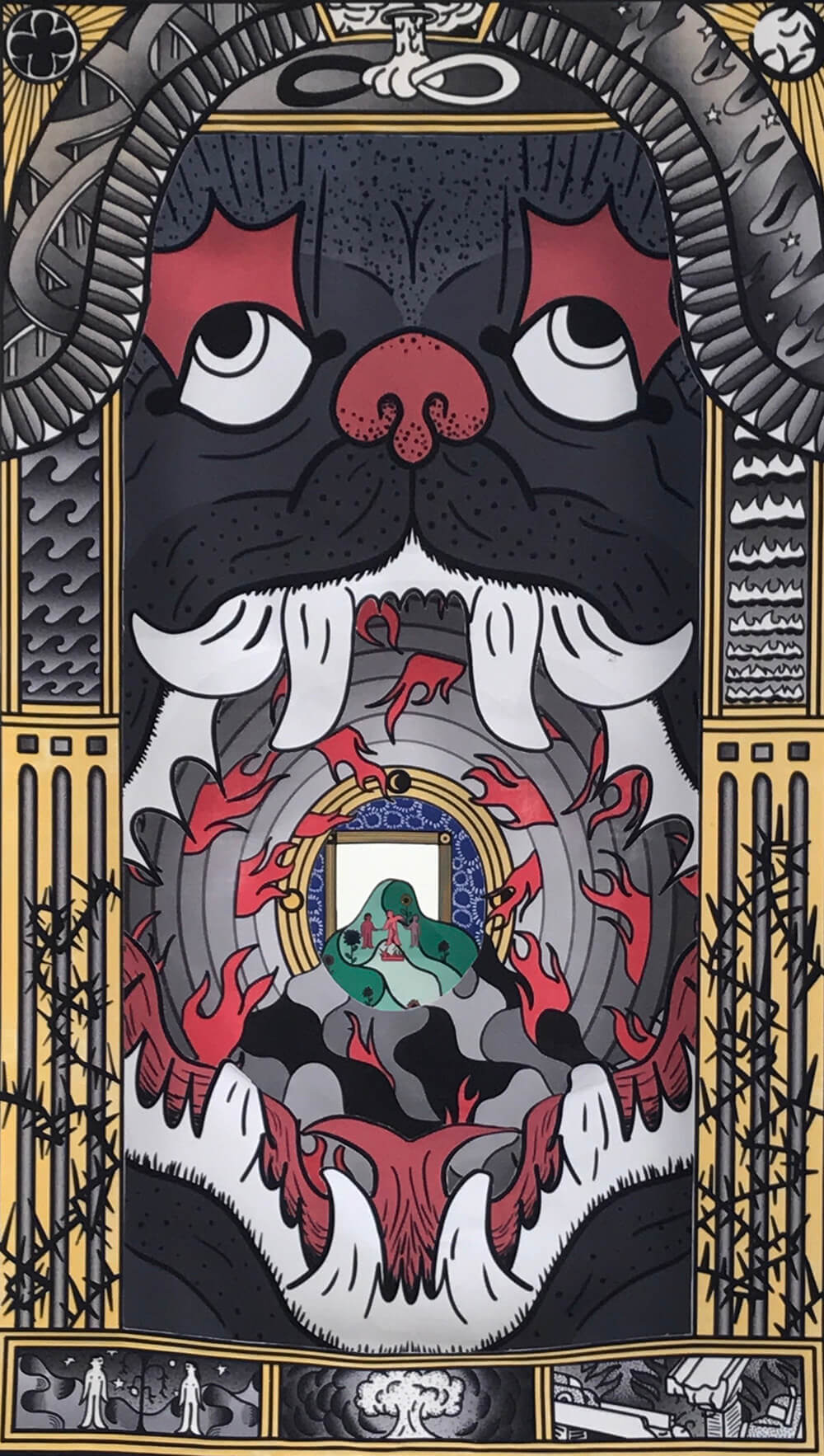 Beginning with the end
Hell's mouth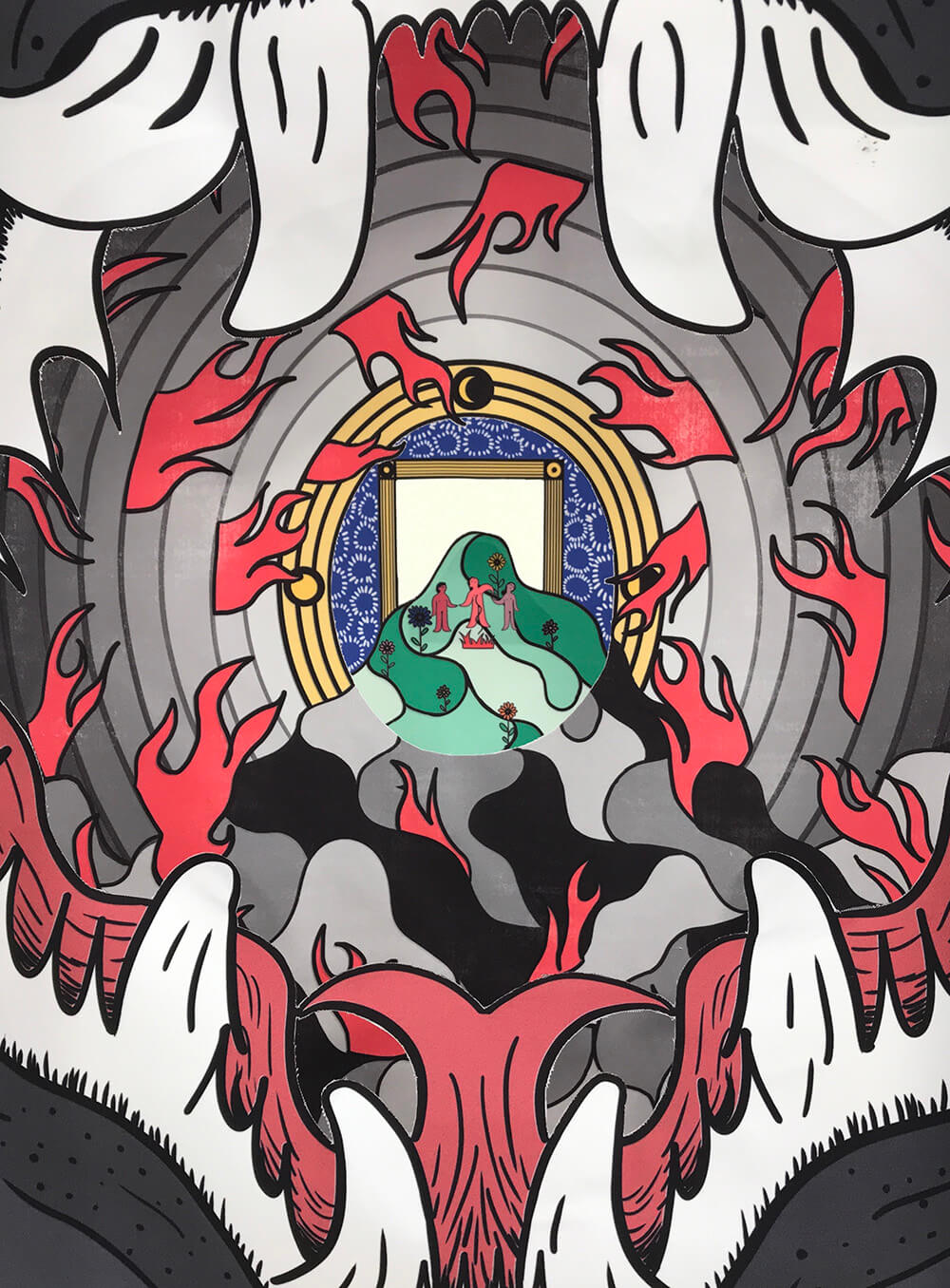 Flickers of utopian maybes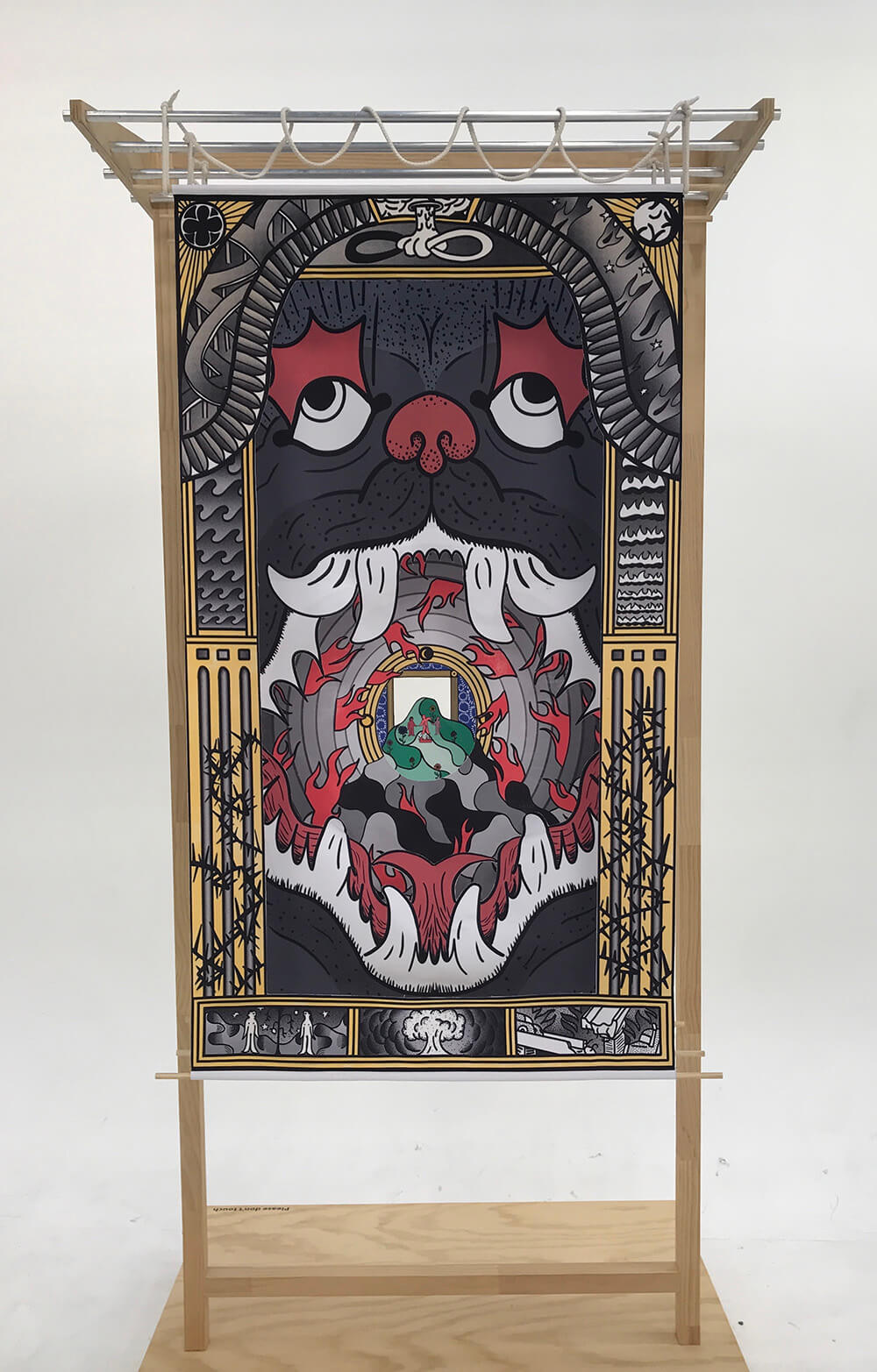 The future can only begin with the end of what came before...
Bachelor of Design with Honours
By taking the long perspective, my project aims to illustrate a way through our apocalypse in order envision a decolonial future. Utilising the world building and the speculative imagination of Ursula K. Le Guin as my point of departure.

This tunnel projects a path forward, creating hope in the ongoing nature of our world in order to disrupt the current apocalyptic paralysis. Demanding agency in the now by re-enchanting the future.

Email address
Instagram
Twitter