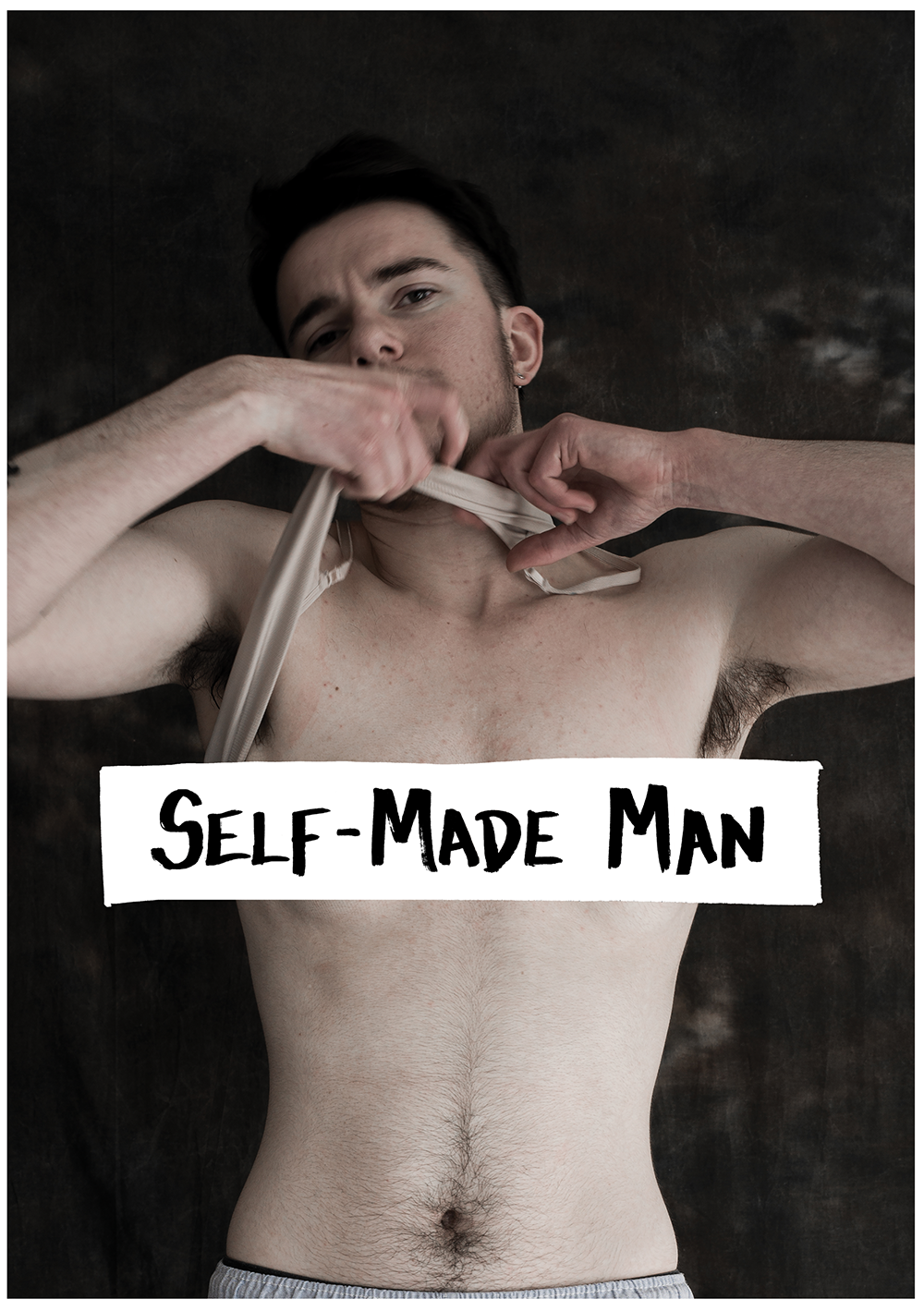 "Self-Made Man," a large format, photographic zine documenting a trans man.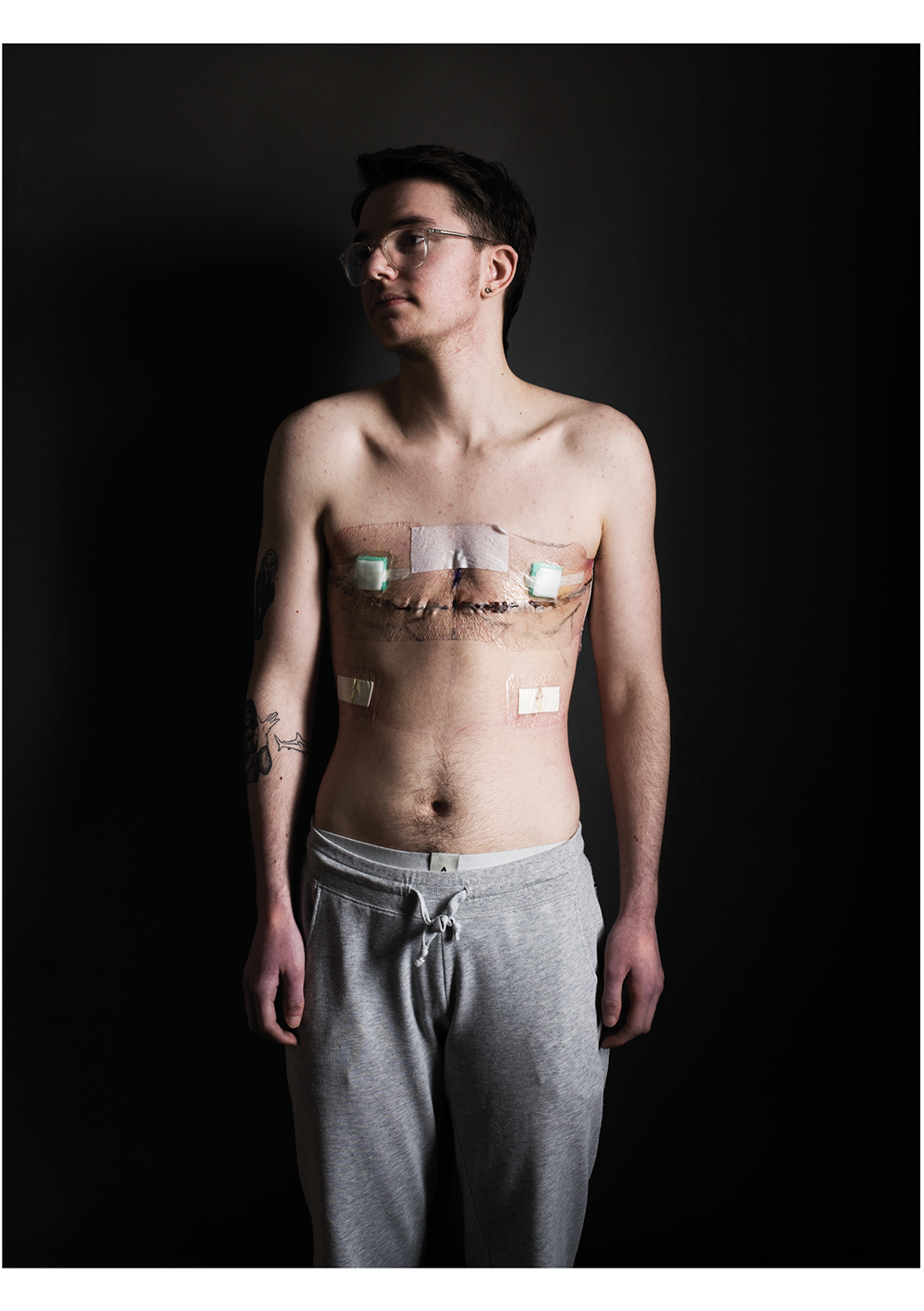 Post-surgery image of "Top Surgery," a double mastectomy many trans men go through.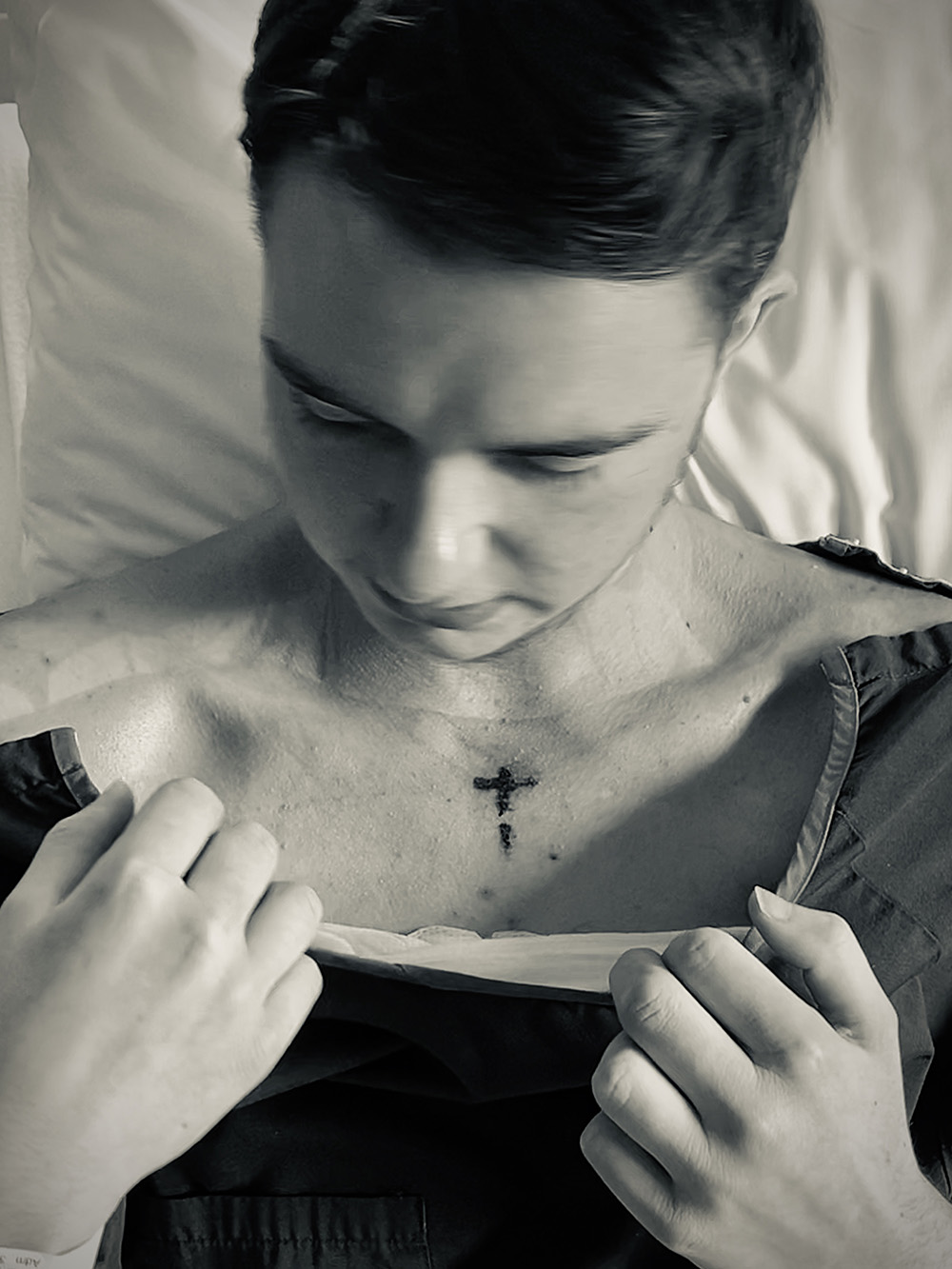 Images like this one make up a visual storytelling of undergoing Top Surgery in the zine.
Bachelor of Design with Honours
This project aims to engage with design to confront my identity as a transgender man, and challenge myself with what I am willing to reveal. It also aims to help other trans men by seeing their experiences, and share them with others who may have no knowledge of trans experiences.