Sophie Wells
a tender epilogue for holding on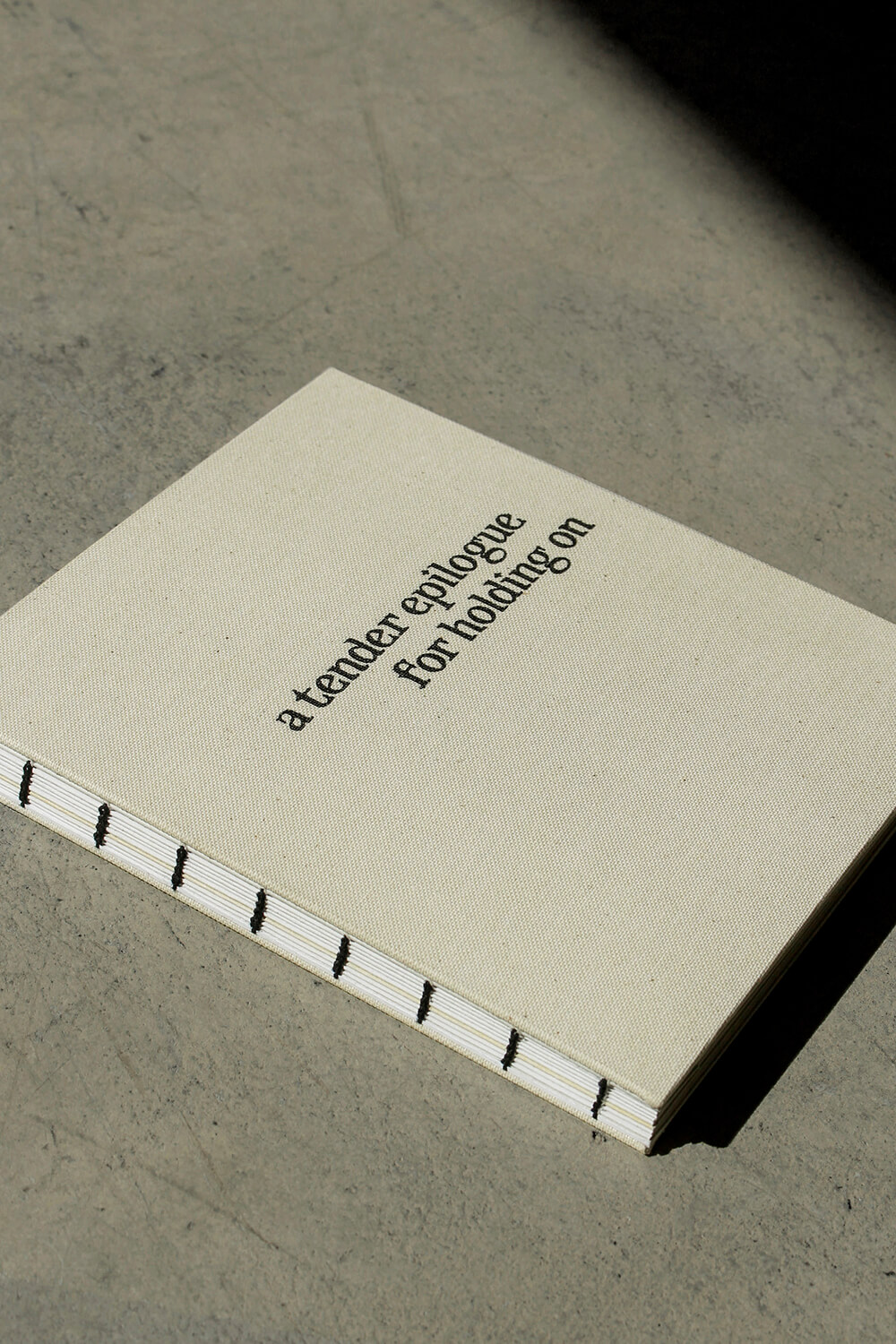 The front cover of a tender epilogue for holding on.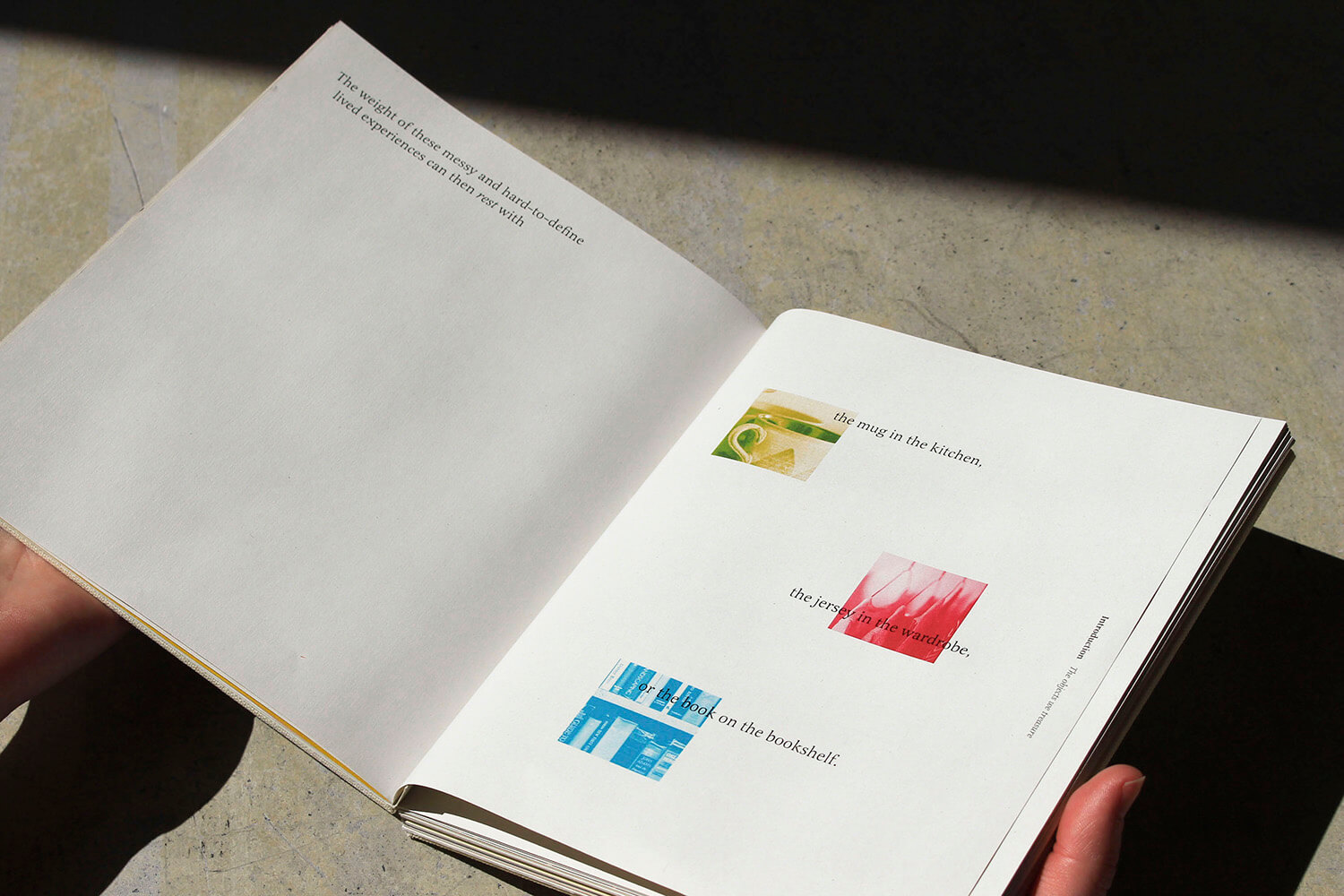 An introduction spread speaking on how we make sense of our lives through objects.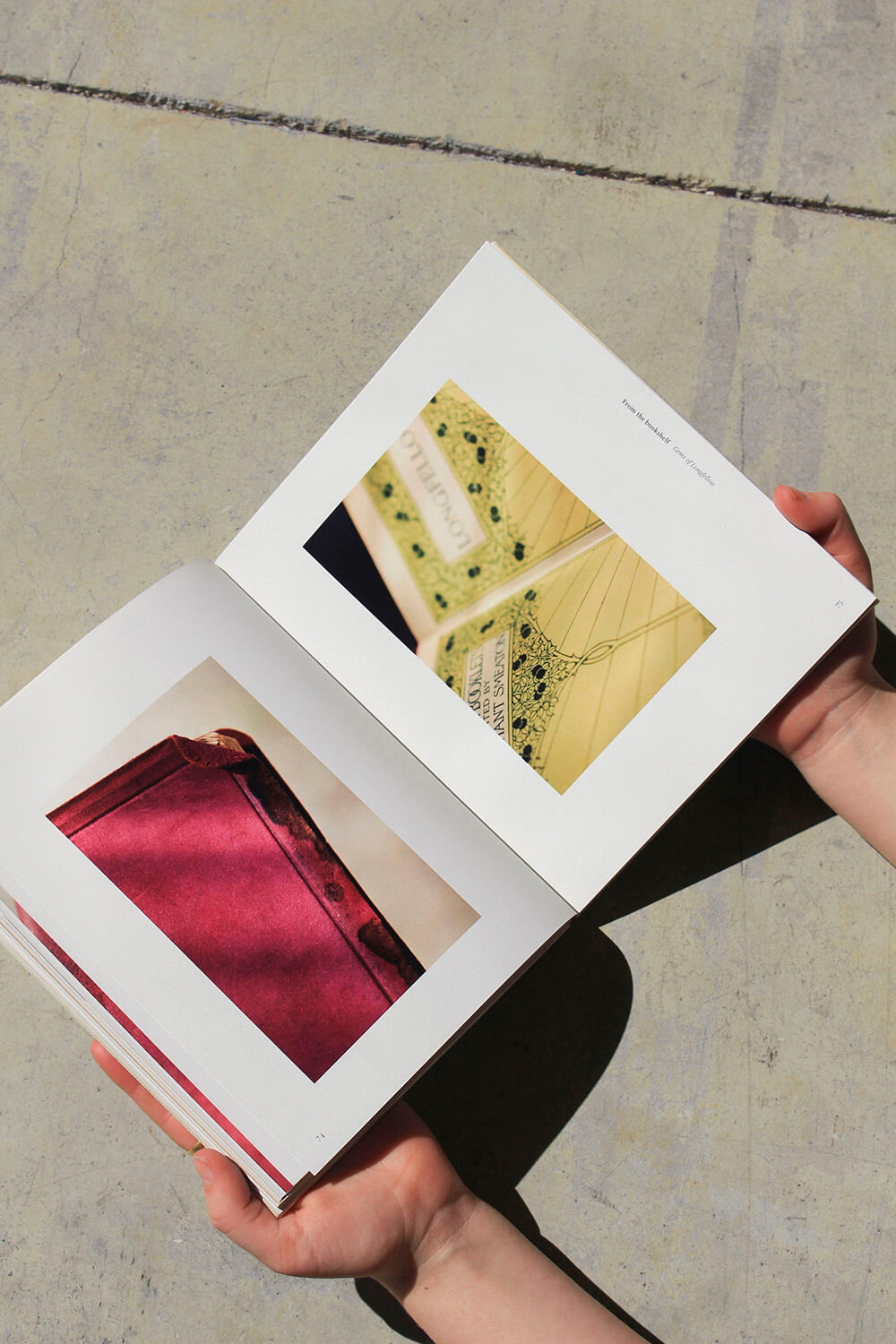 A spread featuring one of the objects, the Gems from Longfellow poetry book.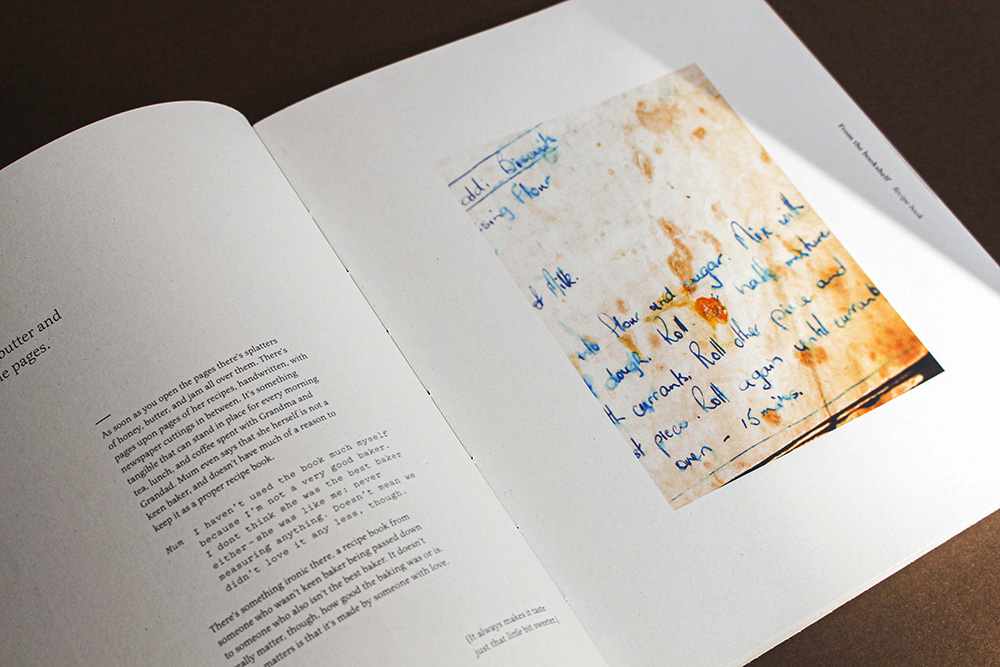 A spread featuring another object, the hand-written recipe book.
Bachelor of Design with Honours

a tender epilogue for holding on is a personal publication that explores the ways in which we use everyday objects as anchors in making sense of our lives. Explored through a collection of family stories and memories associated with objects passed down from my late Grandma and Grandad, this publication serves as a quiet moment of reflection into how objects we treasure can tell us as much about our own personal history and identity as they do the object's own.