Shanae Mullooly
The Doubtful Designer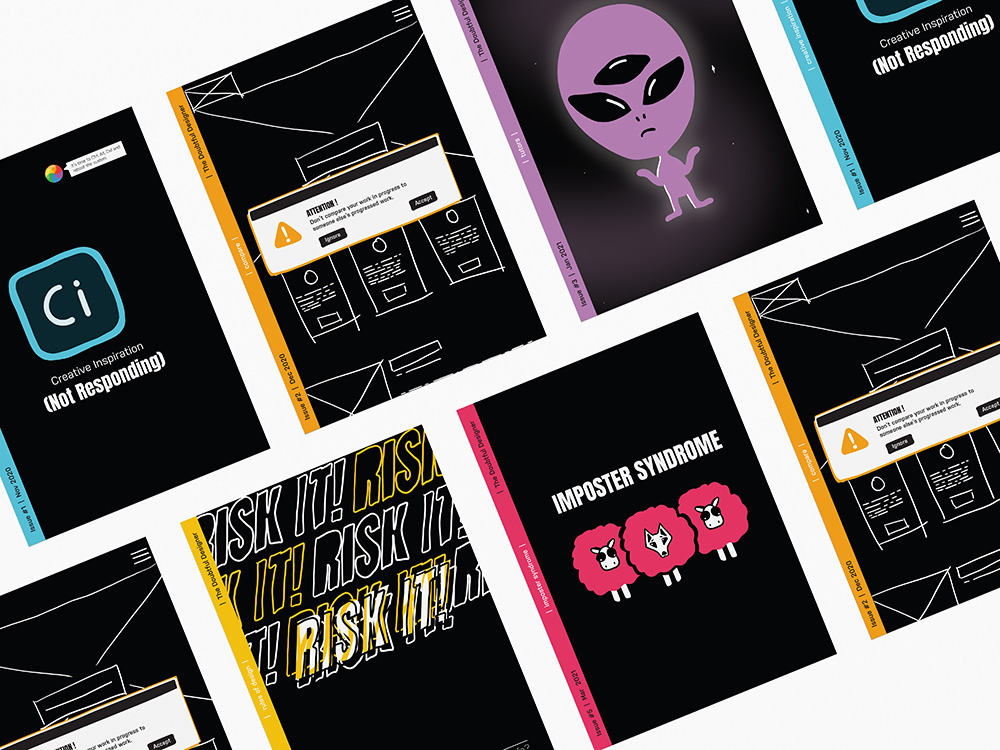 Monthly Zine Publications, each address and explore a different topic to do with doubt.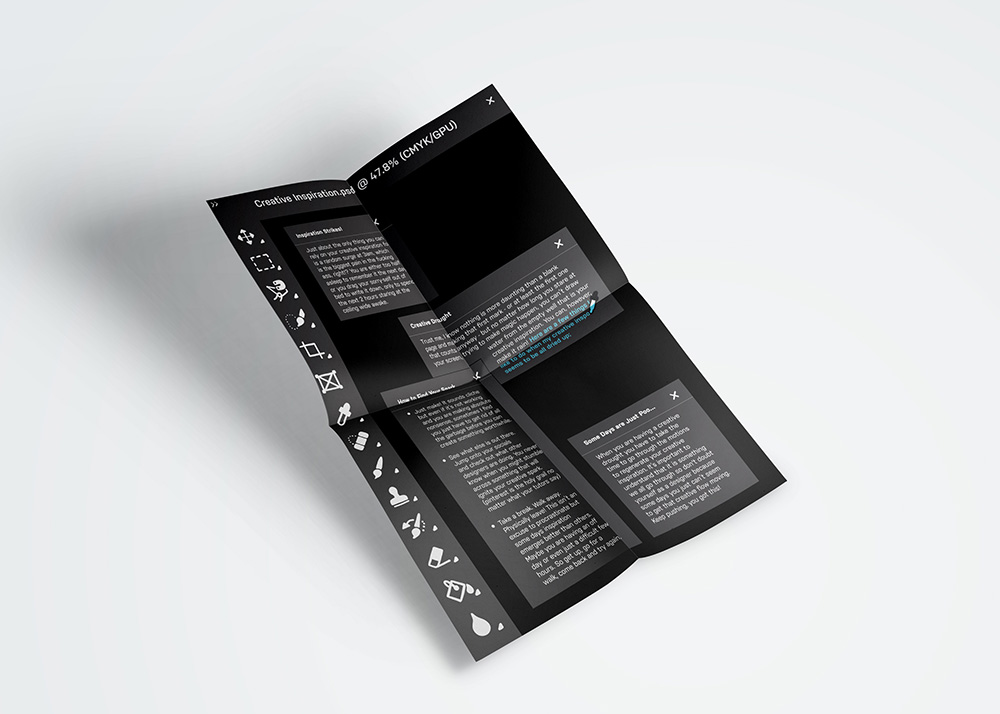 Spread from Issue #1 - Creative Inspiration
Vinyl Sticker Example - Brand Collateral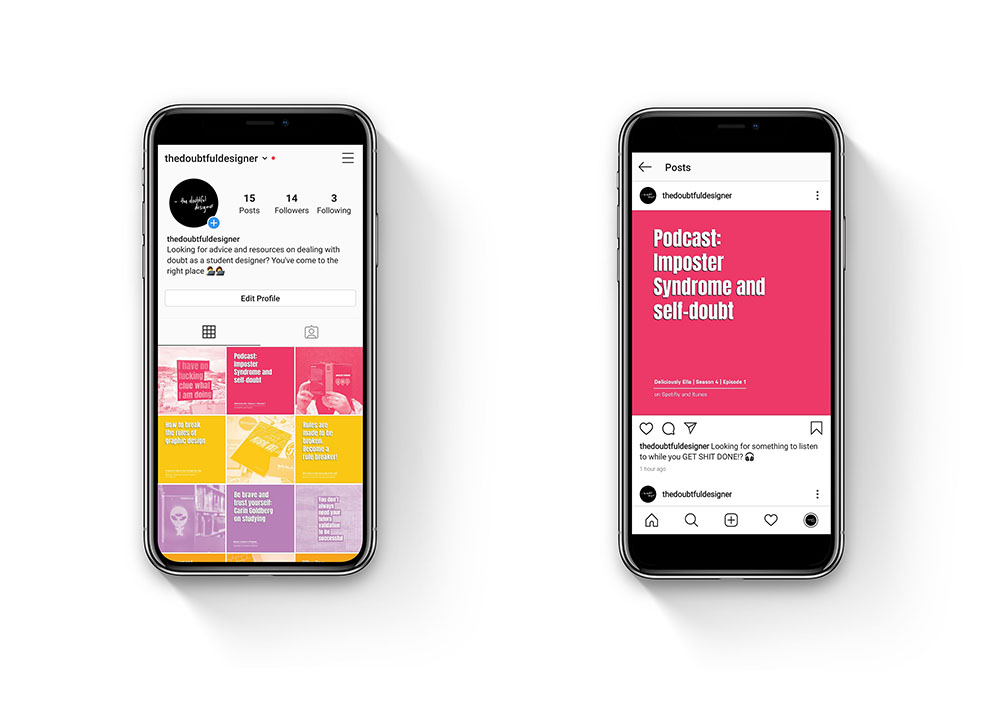 Social Media - Instagram account provides access to further resources
Bachelor of Design with Honours
The Doubtful Designer emerged as a brand identity in response to research that indicated almost all design students are influenced by the presence of doubt. The aim of this project is to help design students unpack their experiences with doubt, as well as provide motivation and access to resources that further their exploration. It employs a cohesive visual language and narrative techniques that resonate with and speak specifically to the student designer.
Email address
Behance
Instagram