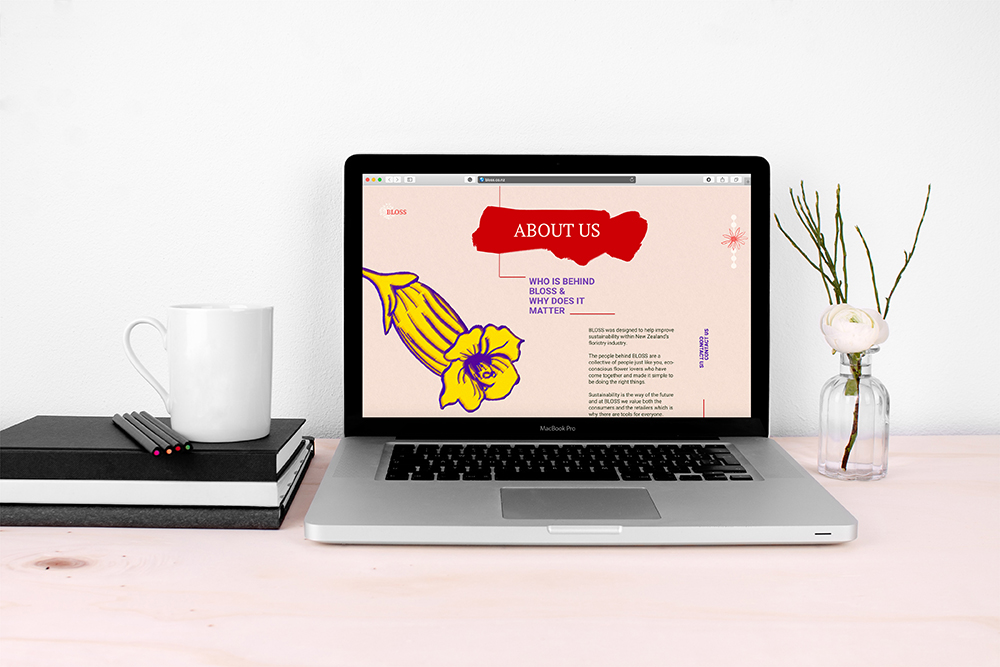 The 'About' page on the online platform, informing the user of who is behind BLOSS and why it's important.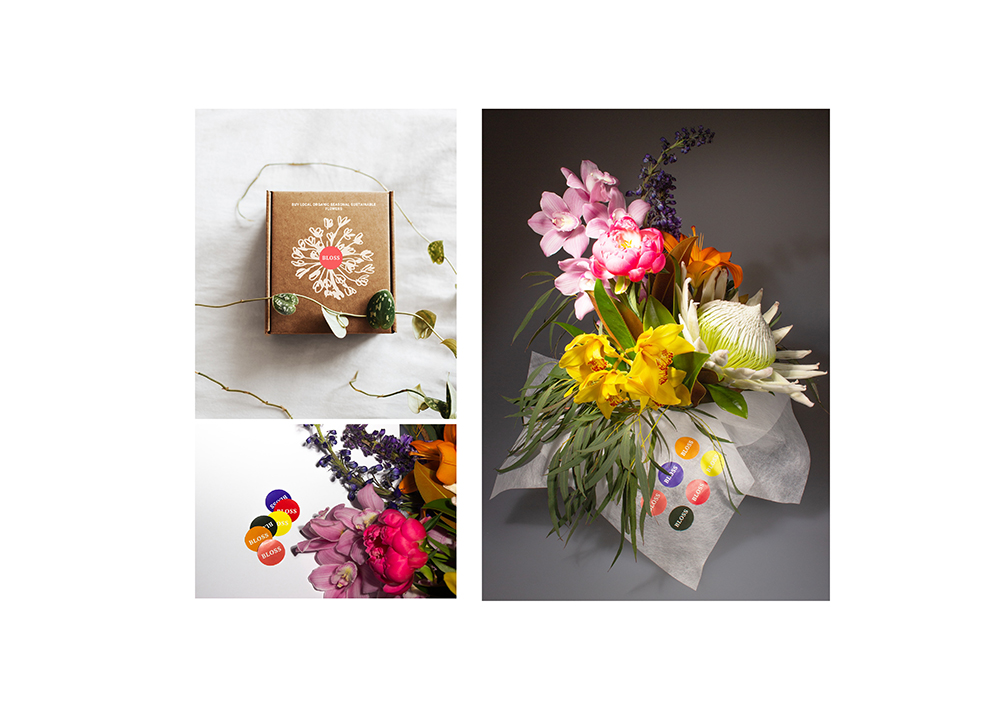 The six sustainability stickers which shows that store is BLOSS certified and is using those eco-friendly practices.
A checklist of the six sustainability sections that each store is rated on, in order to receive the stickers.
Bachelor of Design
BLOSS is a New Zealand sustainable brand for cut-flowers, designed to encourage, educate and ensure only the best practices are being used.

The brand stands for 'Buy Local Organic Seasonal Sustainable' with each BLOSS certification sticker representing an eco-friendly practice that the florist is rated on. Through the online platform, BLOSS enables both the consumers and retailers to be more informed and ensures every store signed up is being environmentally friendly.