Jasmin Papworth
Safari 2.0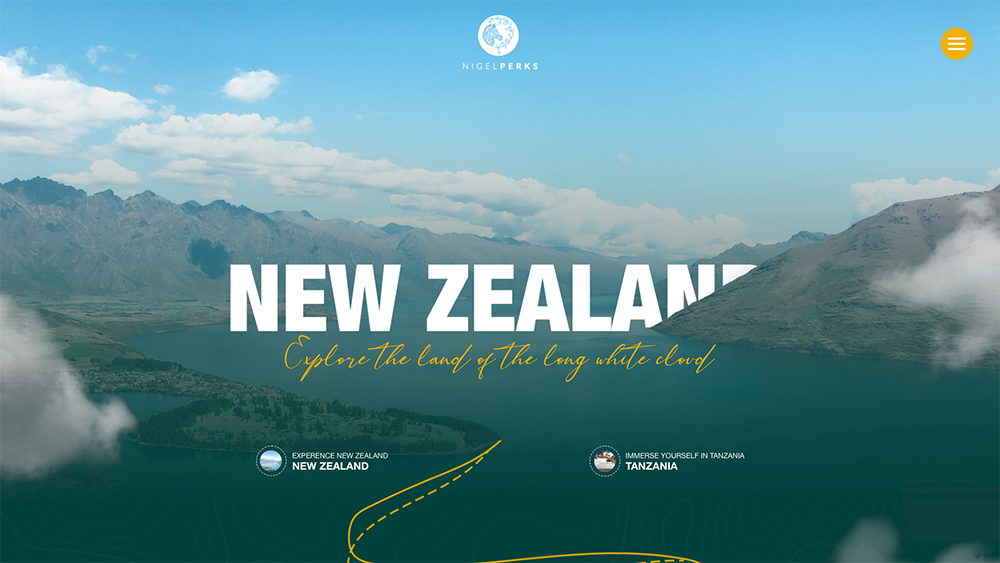 New Zealand homepage of Nigel Perks Discovery's new website. The landing page of an online immersive environment, with the aim to create an experience.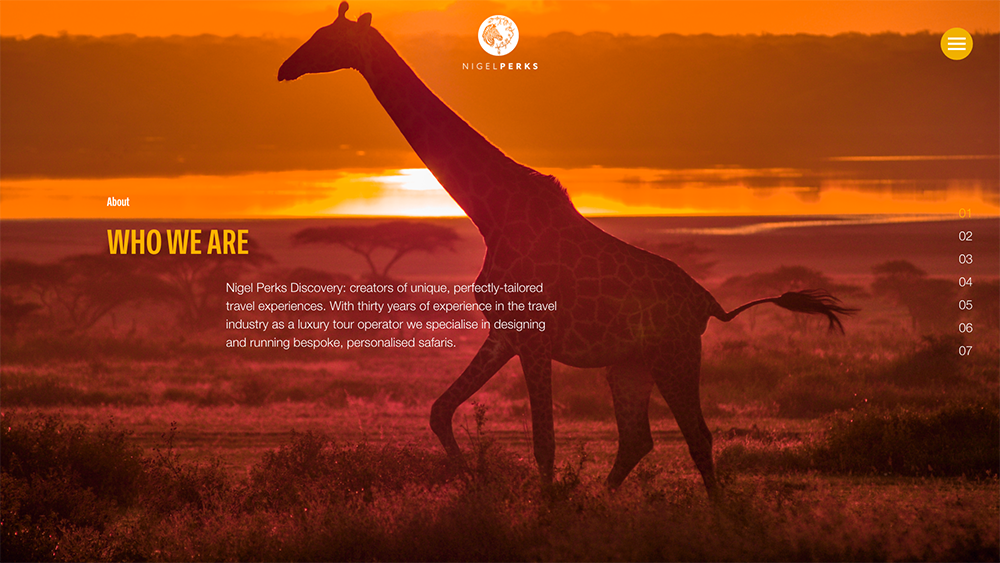 The about page. A summary of the website, perfect for those wanting to gather information about Nigel's company in the shortest amount of time.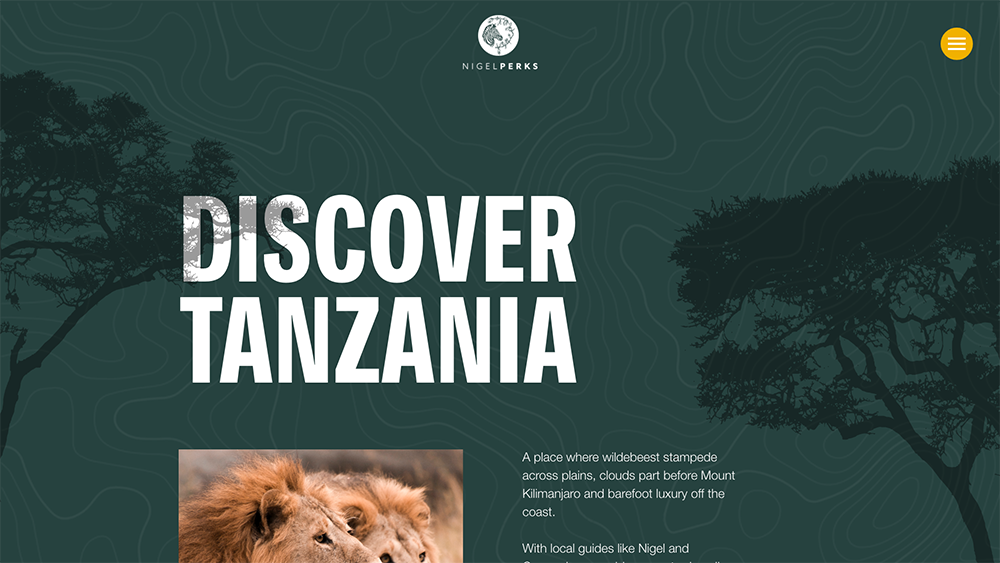 Destination: Tanzania. Where you can find out what to see and do, different locations, and accomodation options on the particular destination.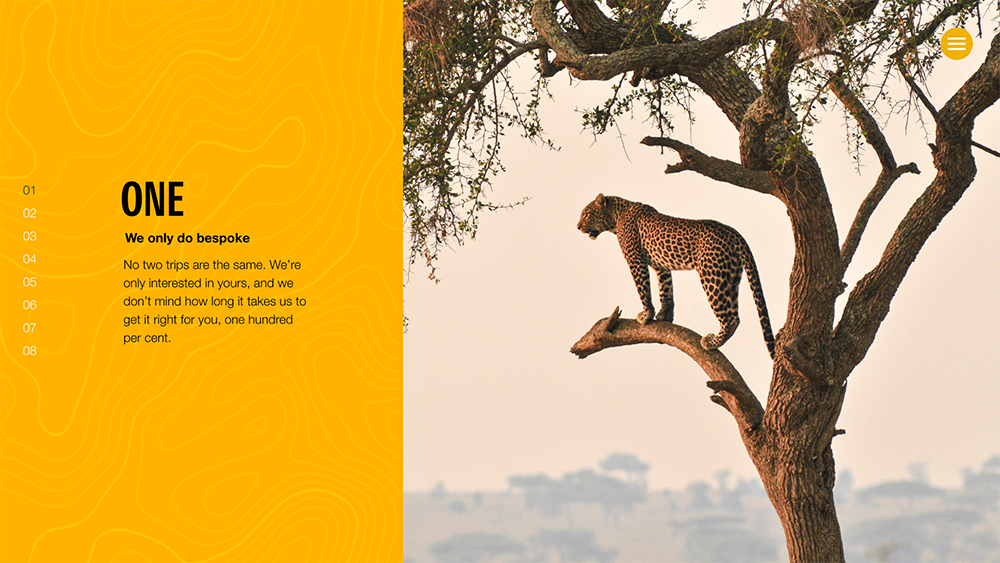 Eight reasons to book with us. Find out why Nigel is unique. Learn why he's the best option for you.
Bachelor of Design with Honours
Safari 2.0 is an immersive online environment that creates an experience that captivates customers senses and emotions. The website uses experience and destination marketing design to convert the COVID-19 disruption into a transformative innovation, with the added potential to reimagine and reform the next normal for the tourism industry. With the case study of Nigel Perks Discovery, the experience of the website is personal; its aim is not to sell, but inspire.