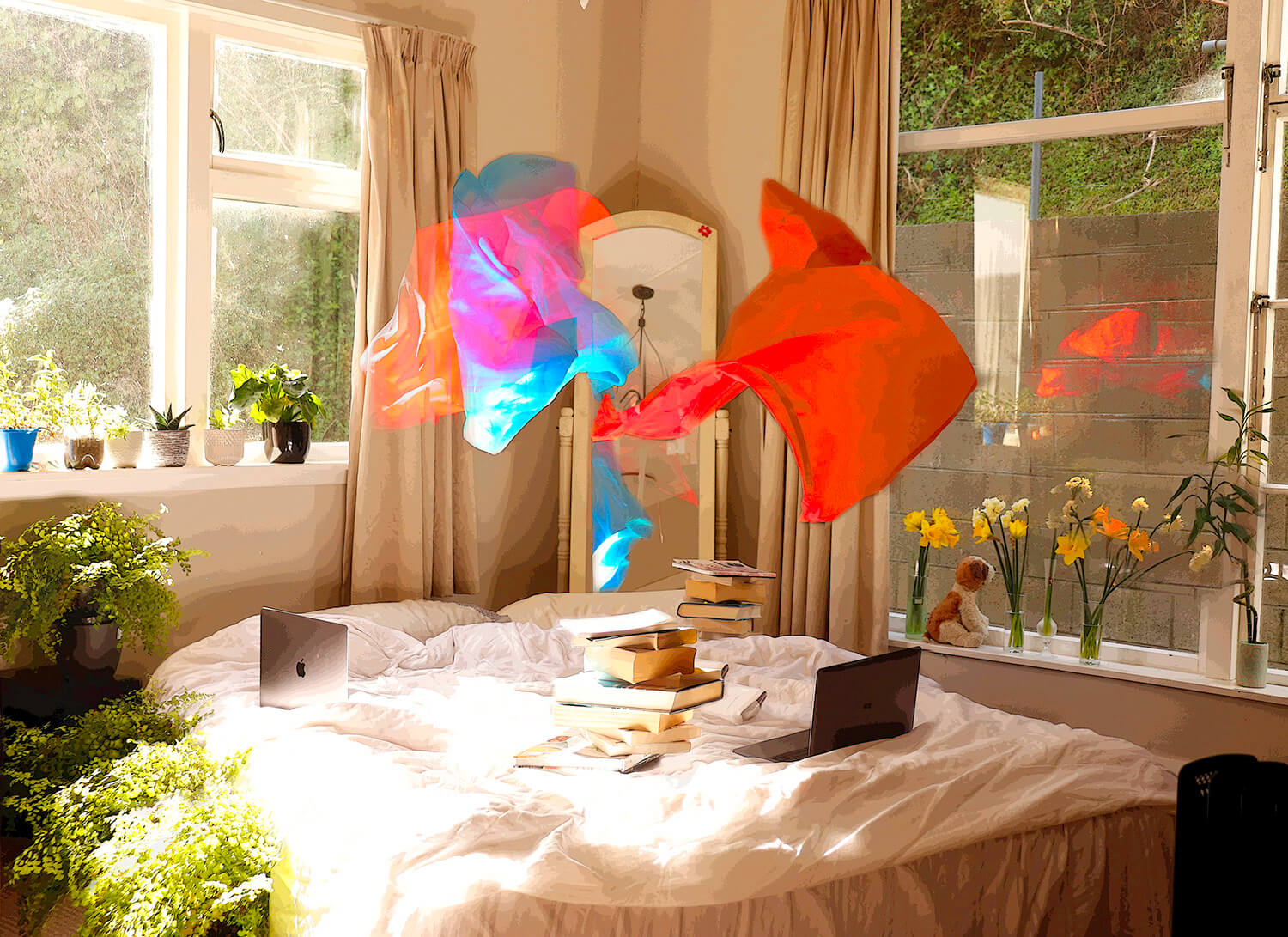 A hero spread, created to represent the dream-like thoughts when thinking about the world during covid. With the layering of images, A metaphor of memory is created.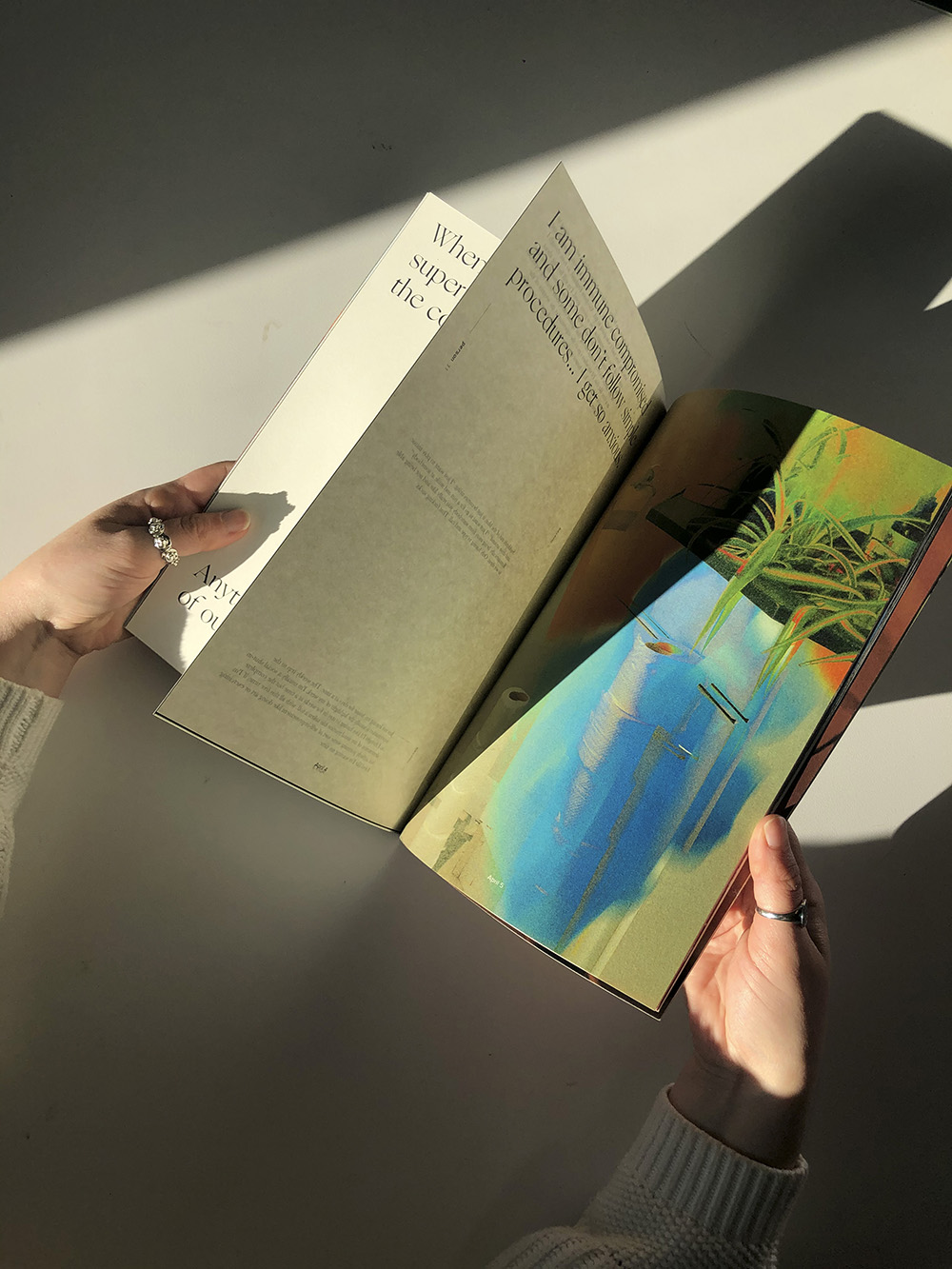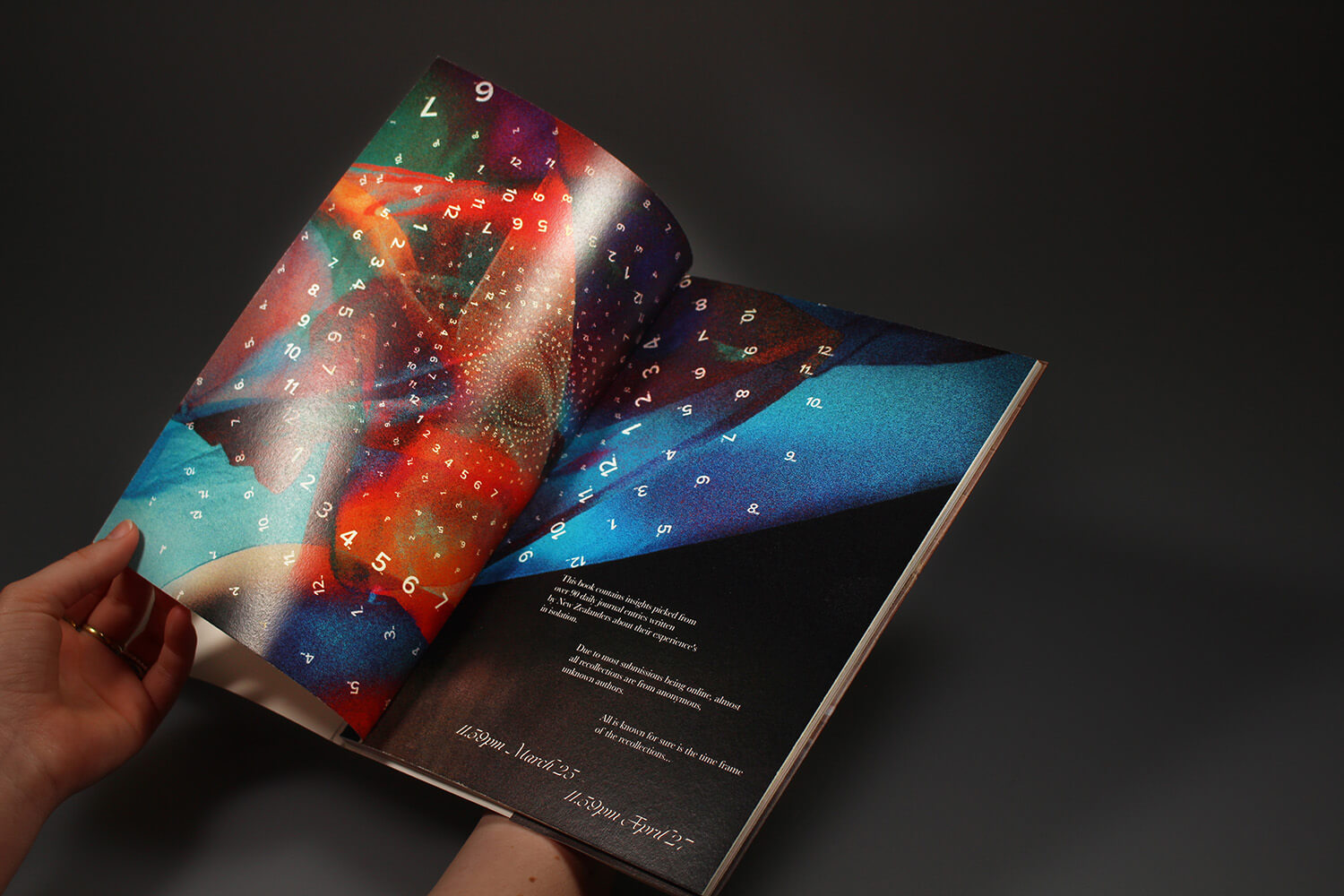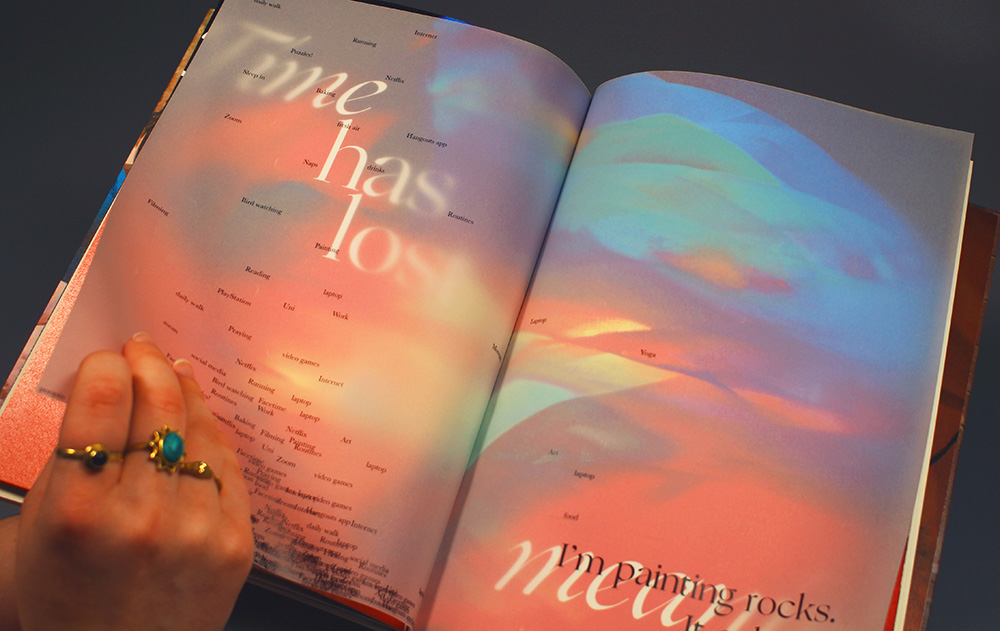 Bachelor of Design with Honours
From 11.59 pm March 25th to 11.59 pm April 27th of 2020, I collected an archive of over 100 insights & diaries from New Zealand's first-ever level 4 lockdown experience.

With respect to the severity of the time, The project aims to amplify the voices of a collective, recognising the strength that took place over this period. The intention being to create room for the reflection of one's own memories and stories from this initial lockdown experience.