Charlotte Christiansen
Cut it Out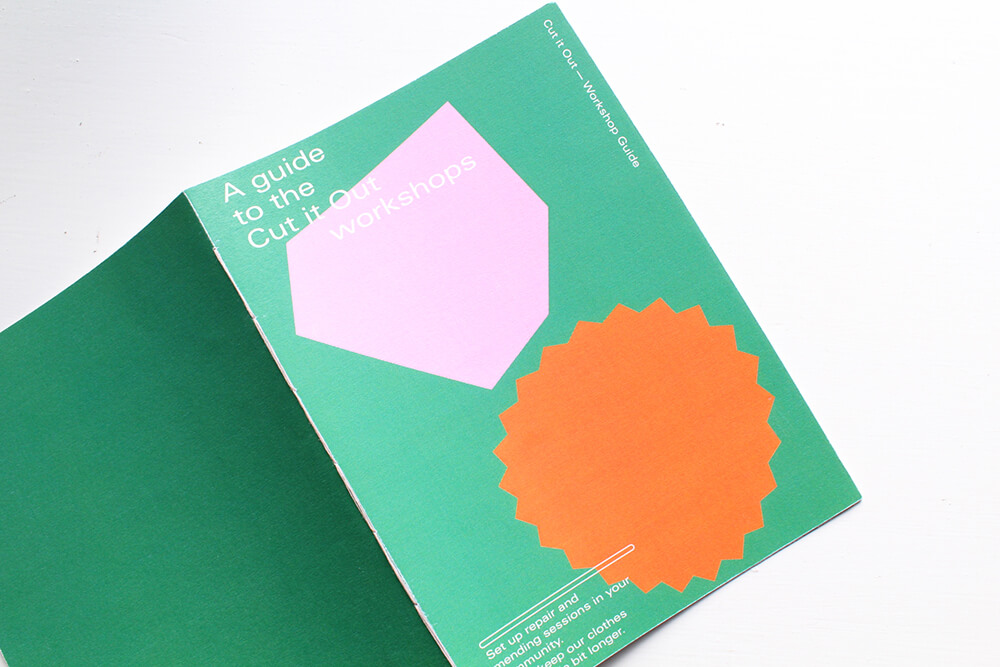 The Cut it Out workshop implementation manual.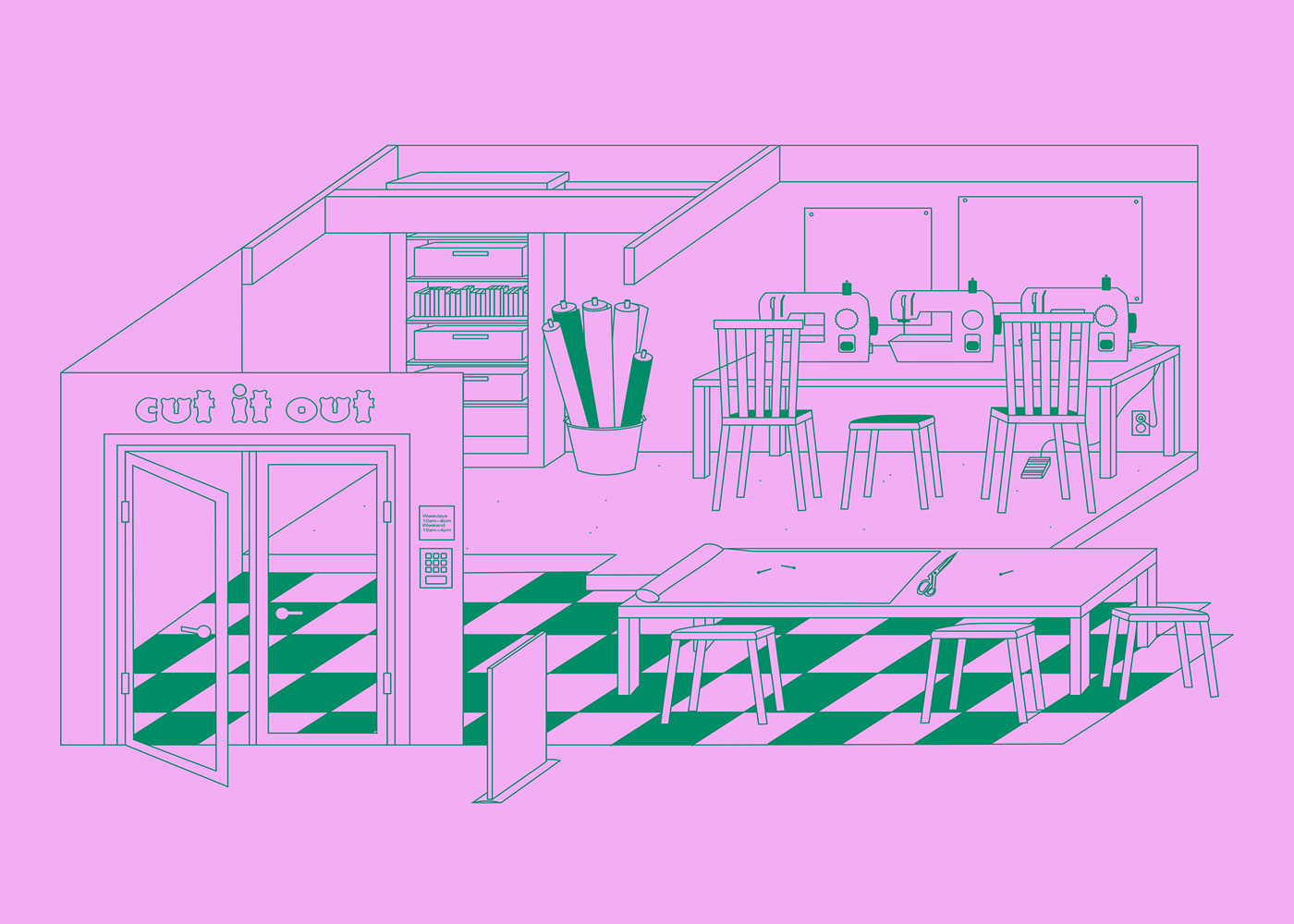 The conceptual physical workspace. Located within traditional retail space, juxtaposing the fast fashion industry.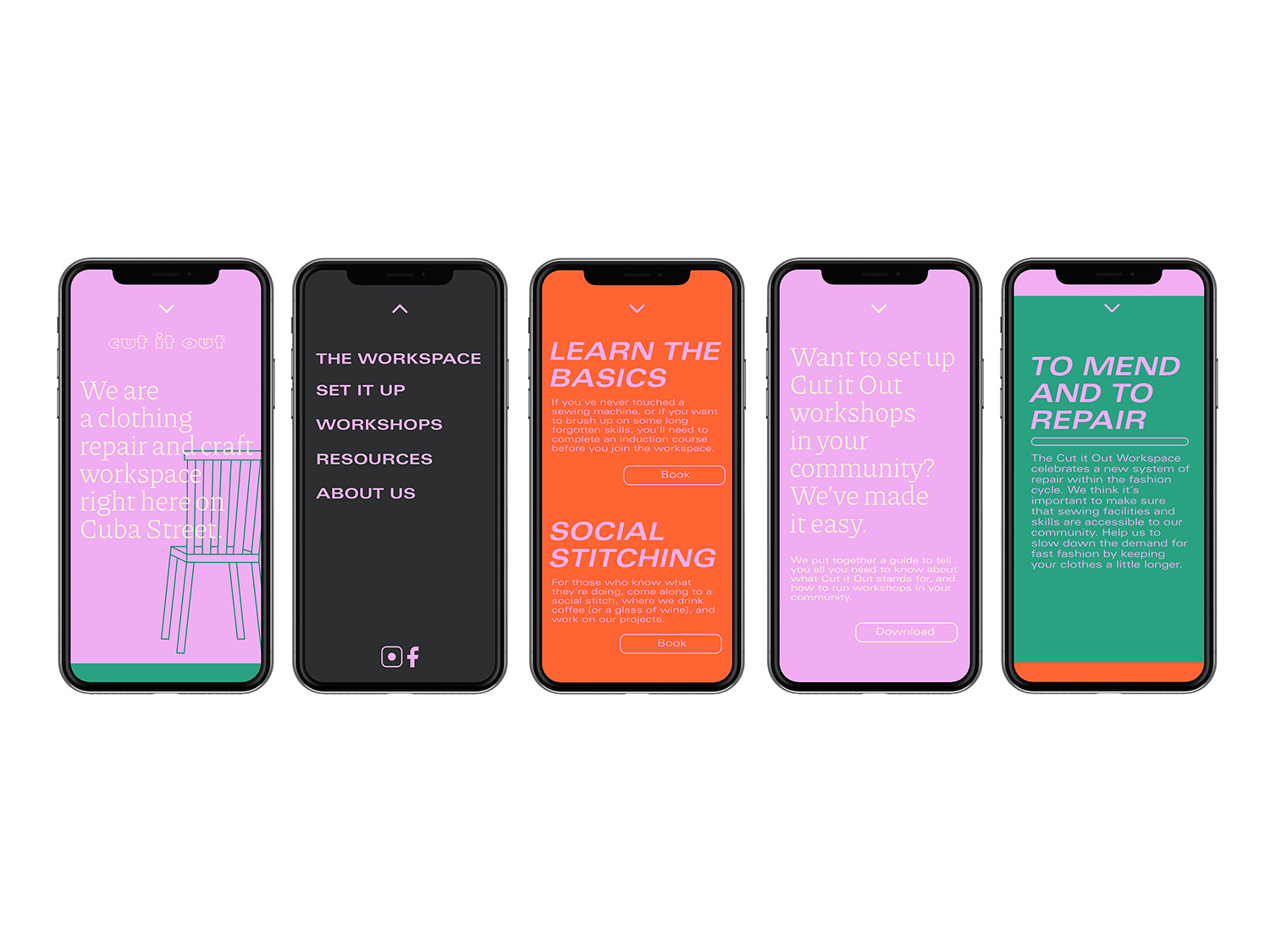 The Cut it Out website. An online hub for the workspace.
Bachelor of Design with Honours
Cut it Out is a conceptual clothing repair workspace which hosts repair workshops, designed to excite young people about repair. This service design project rests inside the sustainable fashion movement, providing an alternative pathway to the replace and dispose industry. The process of repair is meaningful and empowering, creating treasured and special pieces which we keep far longer. Cut it Out facilitates an enriched fashion experience whilst embodying sustainable systems.