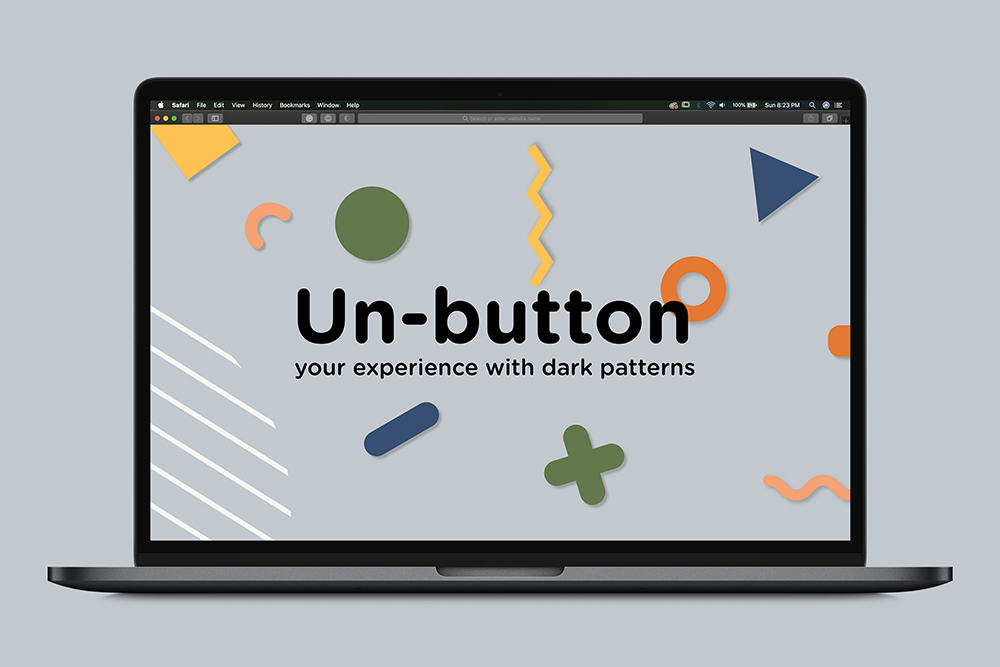 The landing page of Un-button. Examples of movement in videos showing how the text works on top of the style.
This is the manifesto of the website where the reason behind the website is shown to the audience. Also showing the flaws of the internet.
Bachelor of Design with Honours
Un-button is a web-based simulation of dark patterns made to help emerging designers understand the issue. It also educates others to improve people's online experiences. By simulating dark patterns, Un-Button creates a shareable moment designed for people to start a conversation about dark patterns. This would spread awareness through the design community in the hopes of limiting the number of dark patterns used to manipulate people online.