Yin Ru Goh
The Living Float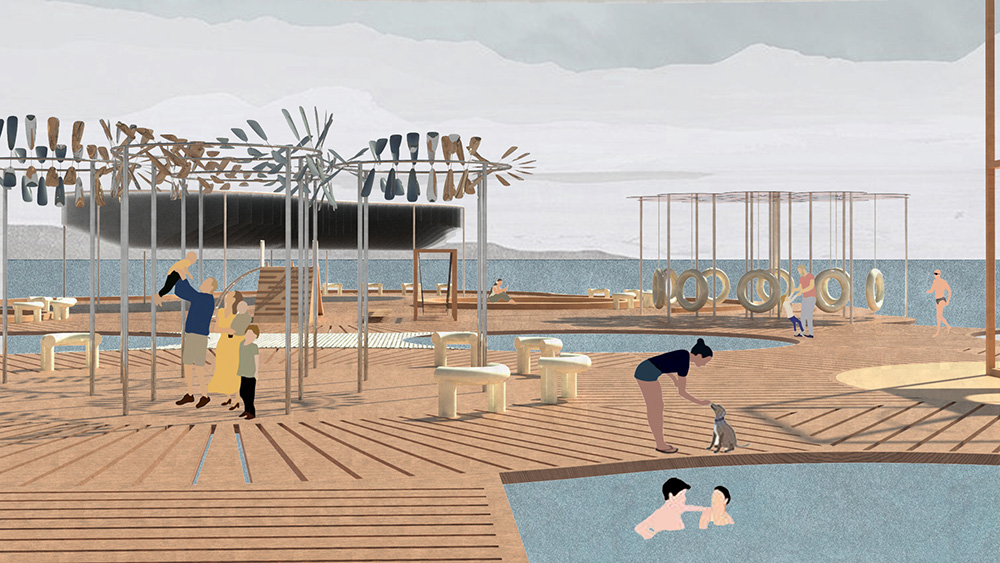 The Kinetic Pavilion (front), Moya Pavilion (background left), Swing Pavilion (background right) on modular floating platforms in Oriental Bay.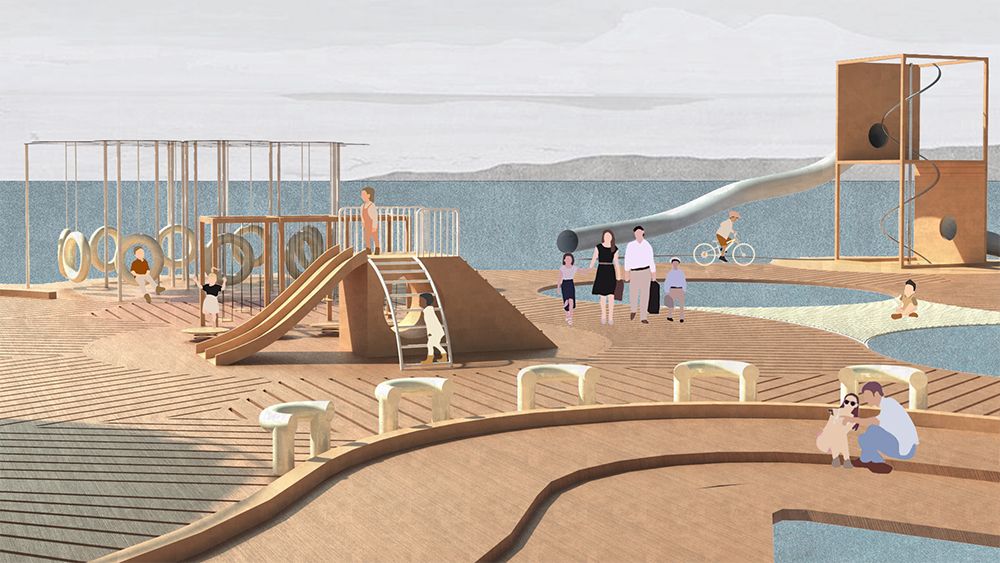 A mini playground in the centre with trampoline net next to it and water slides in the background.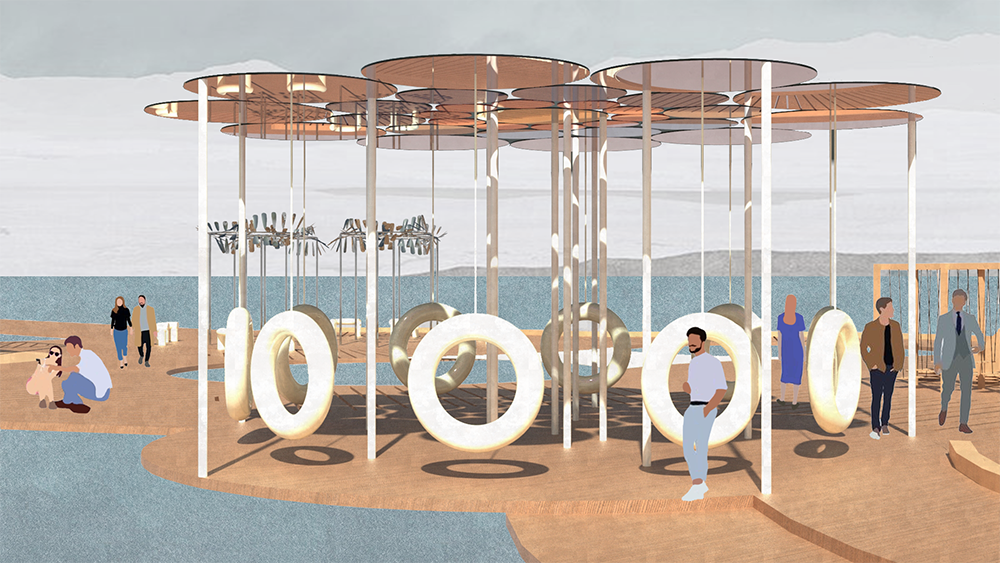 Swing Pavilion with colour glass roof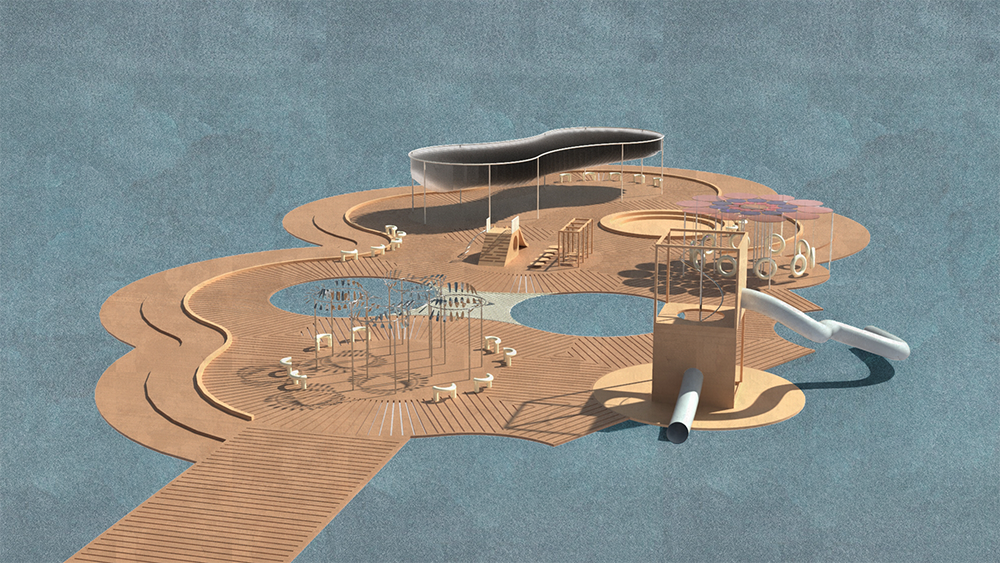 A floating playground with a series of kinetic installation, a playground, trampoline net, pools, water slides, swing pavilion and a stage in the round.
Bachelor of Design with Honours
The Living Float is a floating playground as an extension to the Oriental Bay promenade. The platforms allows people to get closer to water and reconnects with nature. The project utilise blue space to rebuild the connections between human and nature that we have lost due to urbanisation. The Living Floats aims to enhance the community, rehabilitate the marine environment, transform interaction between people and the bay, and increase coastal urban resiliency.