Jingyi Sun
The Layered City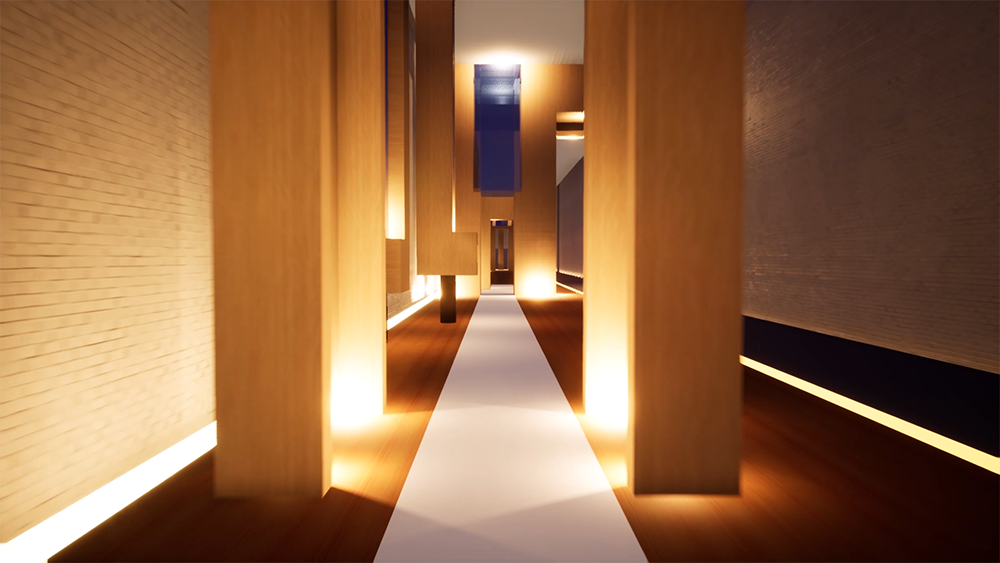 Architecture, streets, and the city are infused in close relativity to one another. Inverting interiority and exteriority, harmony between a new relationship from nature to man.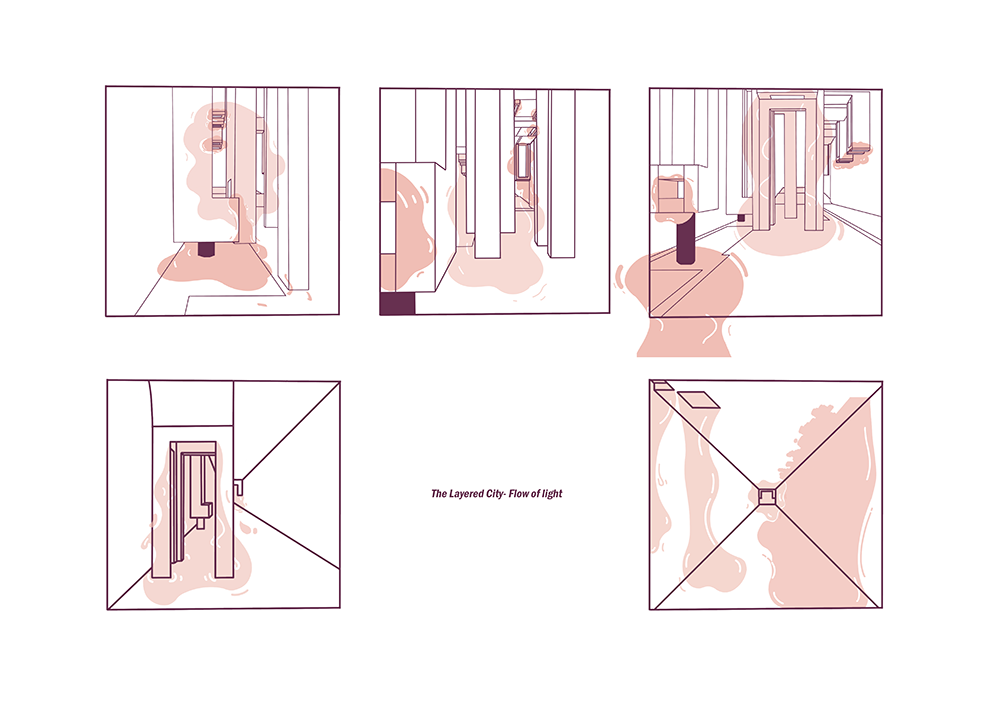 Sunlight deftly passes through the rectangular window boxes, streaming through the glass ceilings to the wooden timber flooring.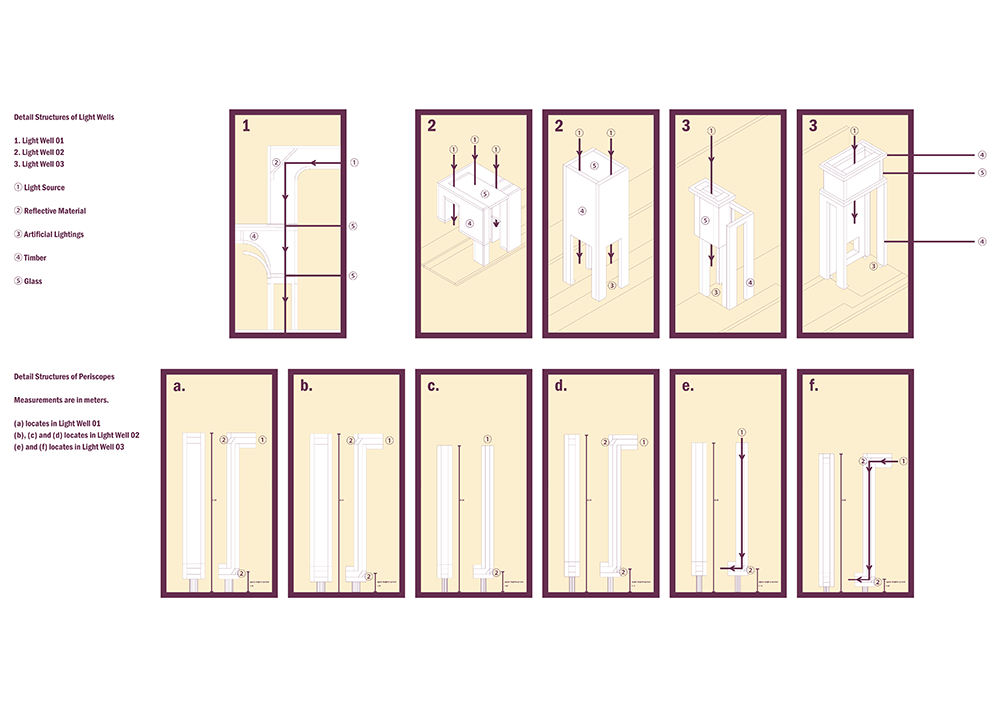 Light well (1), (2), and (3) are carefully designed, precisely cutting through the empty spaces without impeding the transport systems from above. Structure, light, and experiences blend together into a single form. Periscopes lie between a boundary of the interior to the exterior. They are openings from another space beyond.
Bachelor of Design with Honours
When we enter a site we negotiate a physical and emotional response in an attempt to make sense of that specific space or place. The Rongotai Subway is a thoroughfare underneath the airport runway, serving as a walking path for pedestrians, or a route for cyclists. The Layered City proposes a reimagining of this space, offering a moment of escape, to enjoy the pleasure of silence.