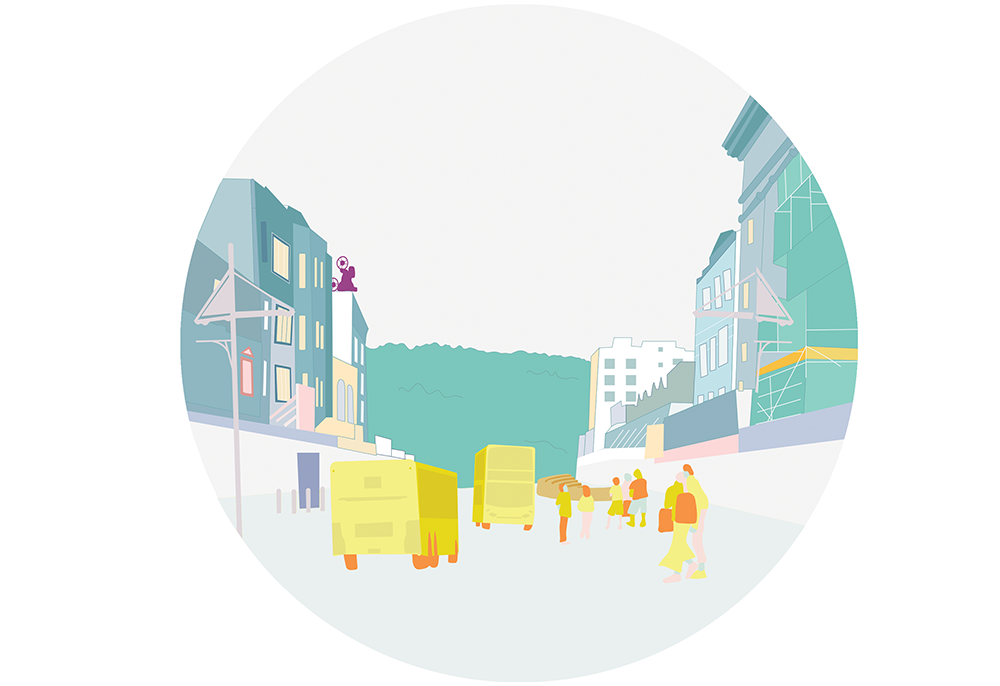 A small look into what Courtenay Place will look like as a pedestrian destination.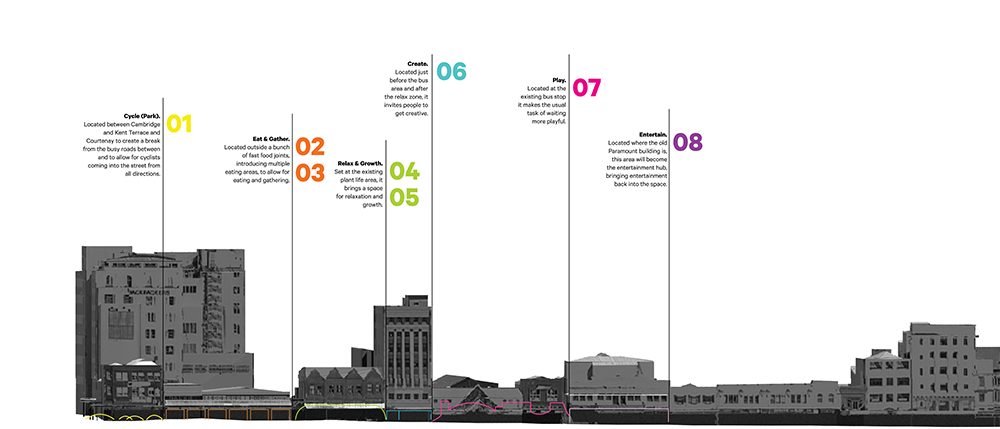 An overview of the location of Place-Making Strategies proposed for Courtenay Place.

A storyboard series of the design interventions, showing the use of shape, colour and movement.
Bachelor of Design with Honours
Hurly Burly explores urban placemaking strategies to transform Wellington's Courtenay Place into a vibrant pedestrian destination. The research asks not only what makes a public space usable, welcoming and community-focused, but what creates an atmosphere of exuberance. It combines placemaking theories with analyses of movement and interactions with the site, third-places, vehicles and other bodies, to develop a set of eight strategies that aim to improve upon the existing street.