Brooke Akers
A change of plan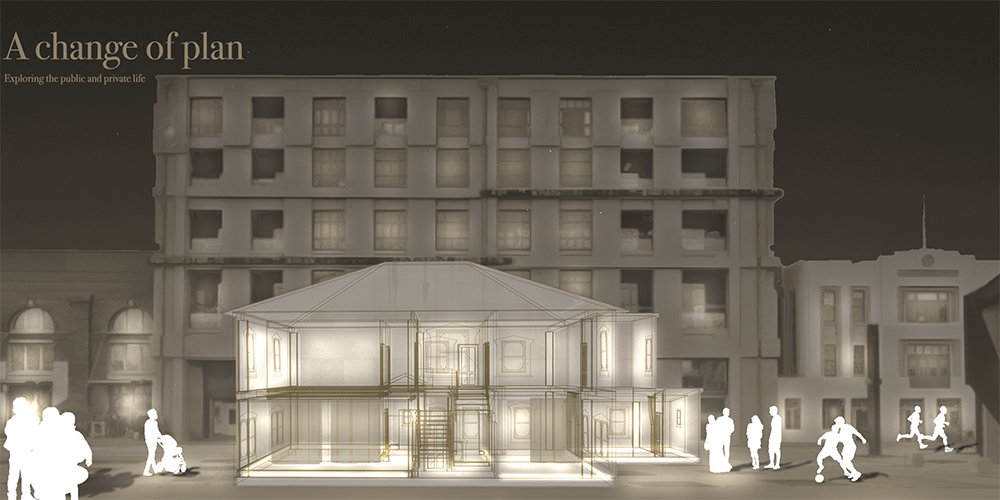 Permitting light from the sculpture at night allows for the public to engage with the sculpture from the outside 24/7.

Perspectives from inside the transparent walls. Viewers are encouraged to interact with the sculpture, moving the curtains to change the space around and altering the inhabitation. Plaques are placed on the ground by each curtain with a Katherine Mansfield quote informing the viewers actions.
Bachelor of Design with Honours
A change of plan is a one year installation in Odlins plaza that compares and contrasts Victorian era architecture with current architectural style and practise. This sculpture augments the existing layout of the villa with transparent walls and curtains that offer alternative views and movement through the space to investigate the nature of public and private domestic living. The viewers engagement activates the house and allows connections between its history and contemporary audiences.