Bronte Haglund
The Bubble: A Post-Covid Work Habitat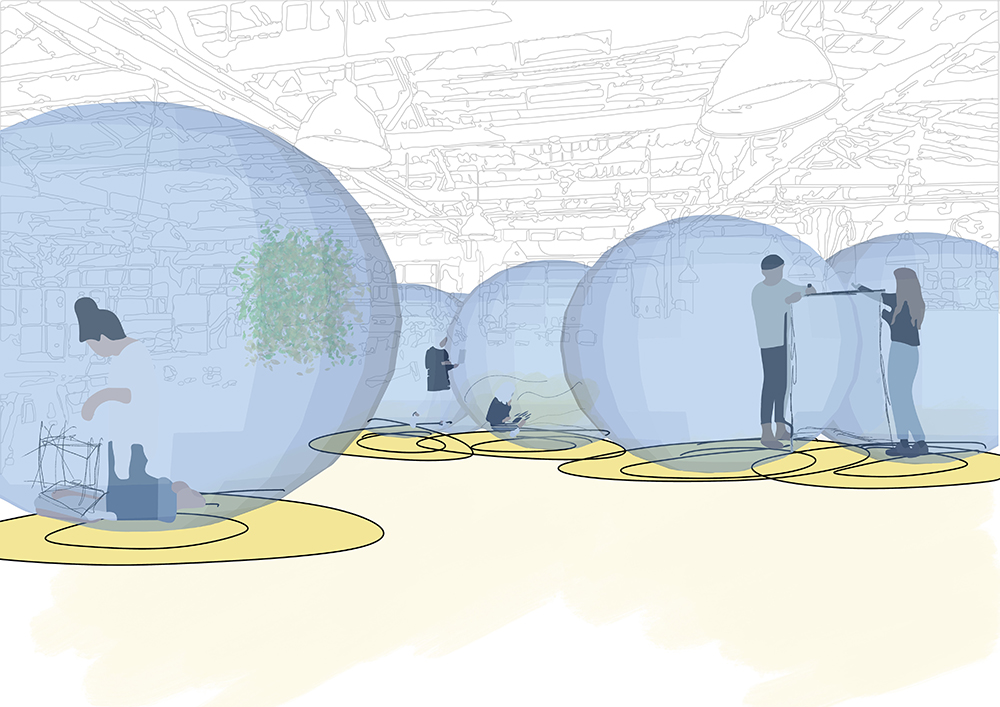 The Bubble response was to explore the reality in what it could be like to follow the governments plans of staying in your bubble; whether that is to work or play. Xero House was my chosen site to inhabit my bubbles and explore how designers can work. Five different bubbles, two sets of connection bubbles and a personal bubble.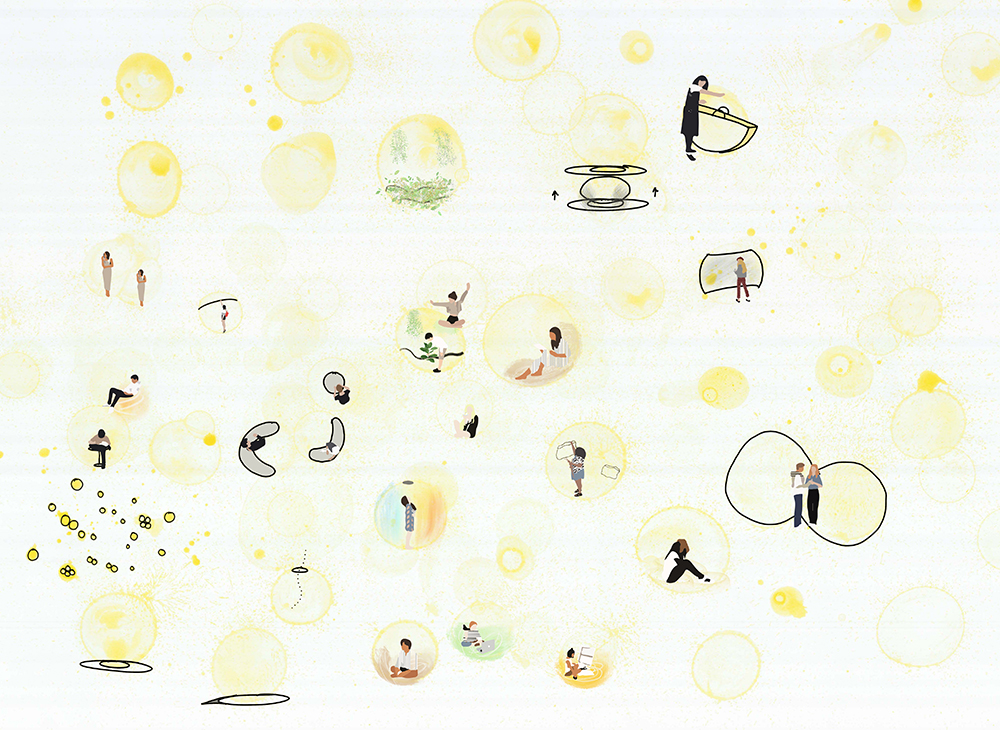 These illustrations are Bubble Questions. This explored the questions that arose through my design. I wanted to explore each question in how workers would inhabit in all ways they need. Like how could you store office items, how can it be mobile, how can I have privacy when I need, what is the interior like and so on.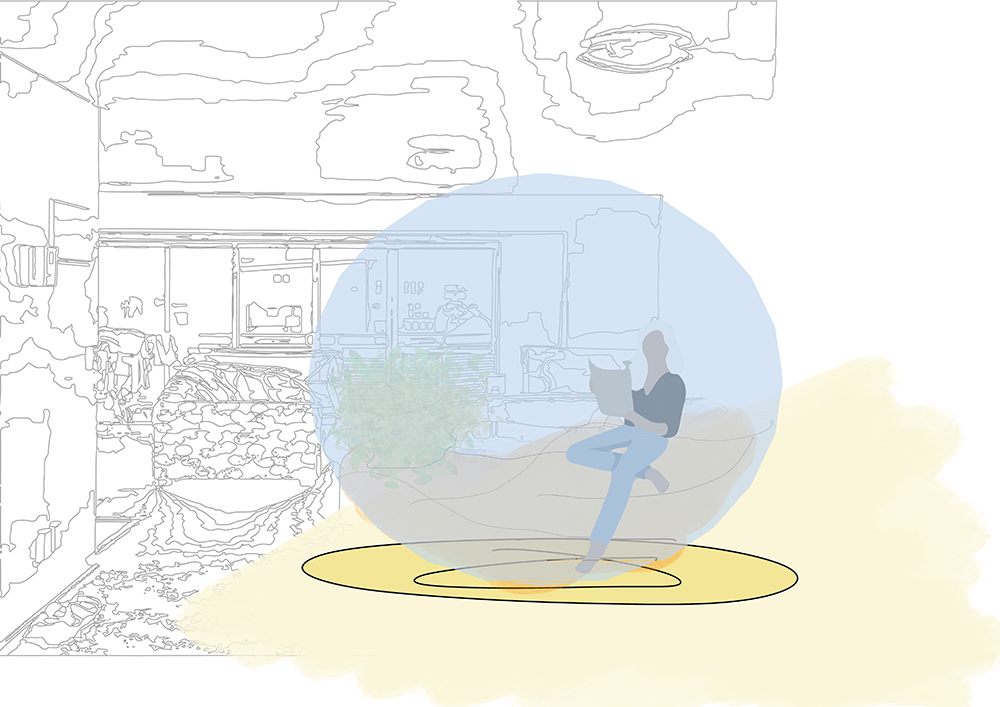 The Bubble is also suitable for the comfort of your own home. Users can work in their customisable bubble from home. This space is still her working habitat so the relationship of home vs work can still be seperate but still keep up the aim of a new future mobile inhabitable work bubble.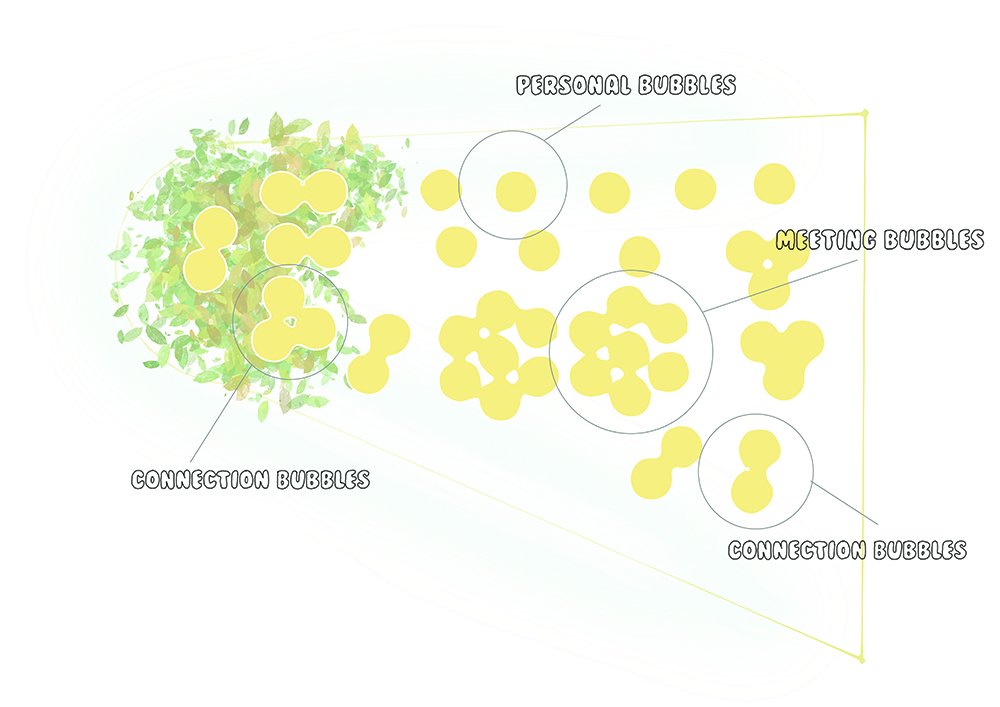 This floor plan of Xero House Site explores key elements of wellbeing and connection. Following the bubble came placement dots for the bubbles. I wanted to arrange the dots to where I think is best for employees. I have distributed three different zones for these dots. Personal dots, connection dots and meeting dots. Users can roll to where is best suited for them at the time. I have also planned these carefully though a wellbeing lens, by having dots centred around the windows to bring in natural light and have access to views and greenery. These spaces are the personal and connection dots where they inhabit more of their time, rather than the centre of the floor plate where the meetings can be held.
Bachelor of Design with Honours
The Bubble is a thought experiment that questions workplace design post-Covid-19. Being forced to live and work in isolation has inspired a speculative vision for mobile inhabitable work bubbles. The 2-metre inflatable spheres create a safe zone to work while maintaining social distancing. Designing workstations that consider wellbeing is put to the test inside a bubble. The unfamiliar geometry becomes a tool for challenging assumptions through illustrated responses.