Bonnie Fawcett
Gentle Moments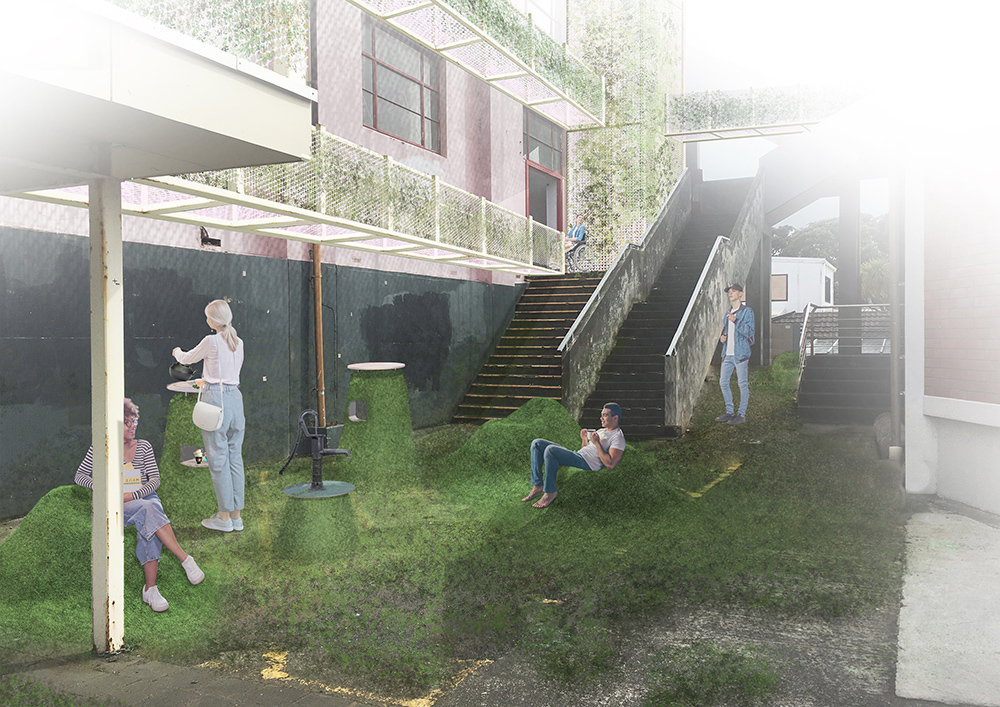 The Tea Station invites students into the space through the soft weaving grass and organic shapes, inviting students to brew and share their tea.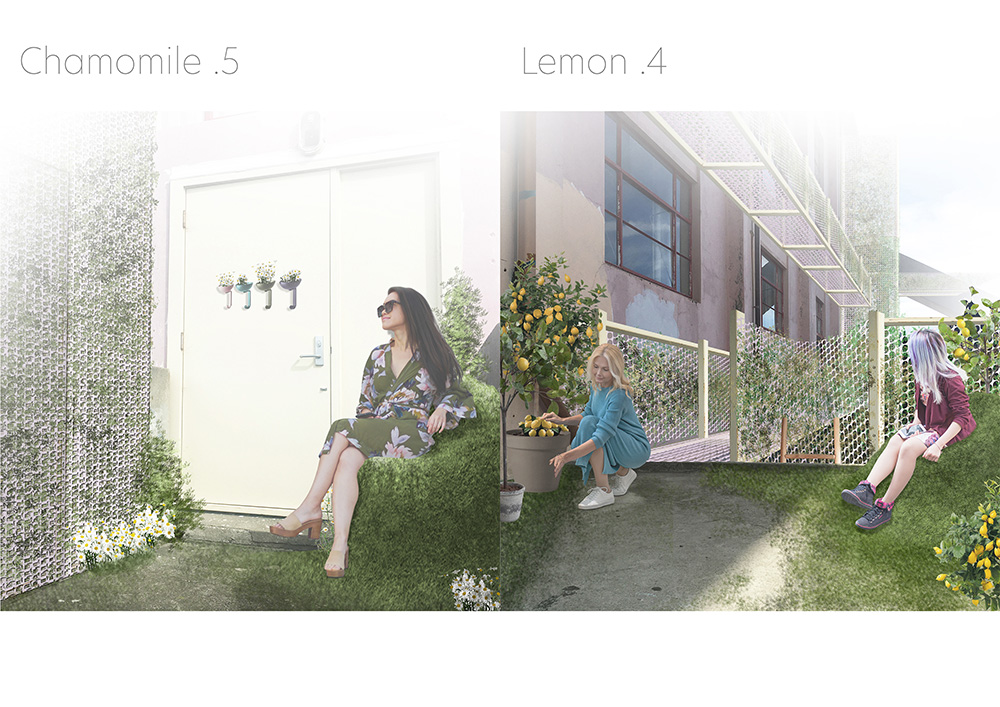 Different moments accommodate lemon and chamomile tea ingredients, providing opportunity for students to sit still and relax while harvesting their ingredients.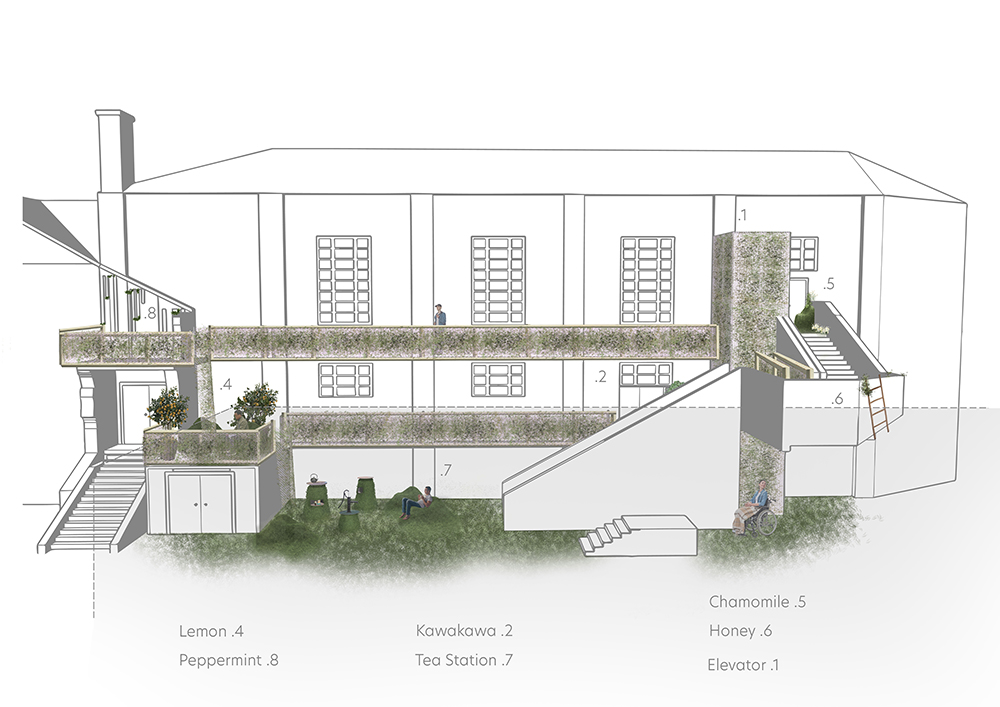 This perspective elevation shows the design within the site, each of the five tea ingredients become moments in pockets around the site.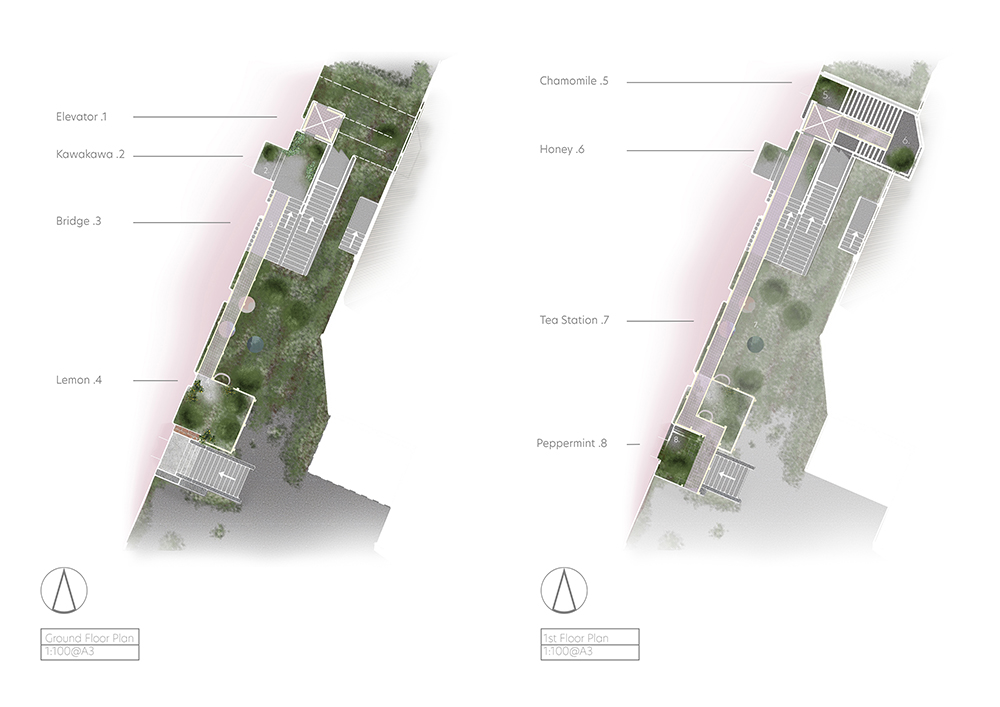 These Ground Floor and 1st Floor plans show the layout of the design experience, showing the different levels within the design.
Bachelor of Design with Honours
Gentle Moments offers Wellington High School students a tender social experience, growing connections with self, others and place through moments of care. The design research project proposes a series of gentle spatial interventions that support the process of gathering and brewing tea. Pockets through the site respond to five tea brewing ingredients: peppermint, kawakawa, chamomile, lemon and honey. The spaces facilitate welcoming and comradery, as students harvest, prepare and share the tea.