Jonas Persson (SanojSounds)
Essentials Vol.1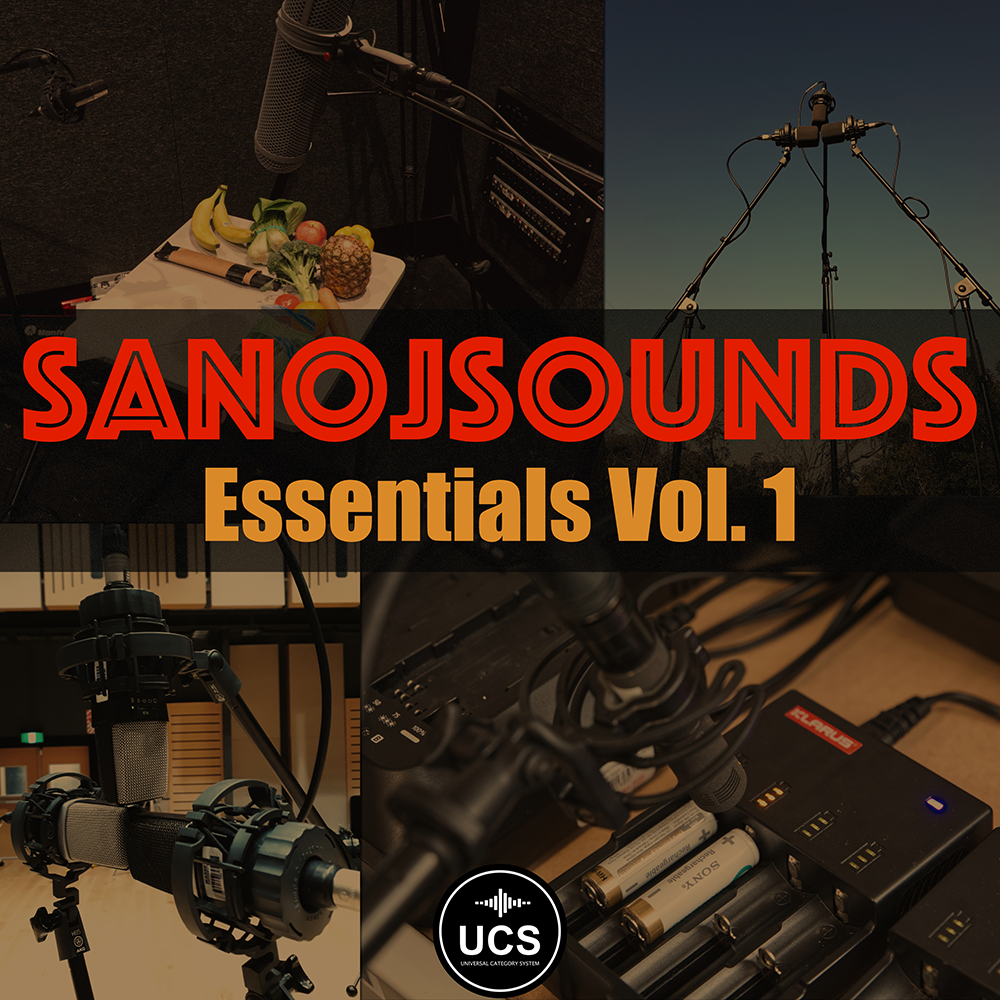 Cover art for the sound library.
Bachelor of Commercial Music
Essentials Vol.1 is the first SFX library soon to be released by SanojSounds. Recorded and curated by Jonas Persson, it is a sound effect library for use within post-production in film, TV, video games and music. It consists of over 1300 96kHz/24bit wav files for a total size of 13GB that covers a wide area of miscellaneous sounds that can be used as they are, or for further design purposes.