Georgina Stokes
Aroha ki ō Tātou Kaimahi
Ngāi Tahu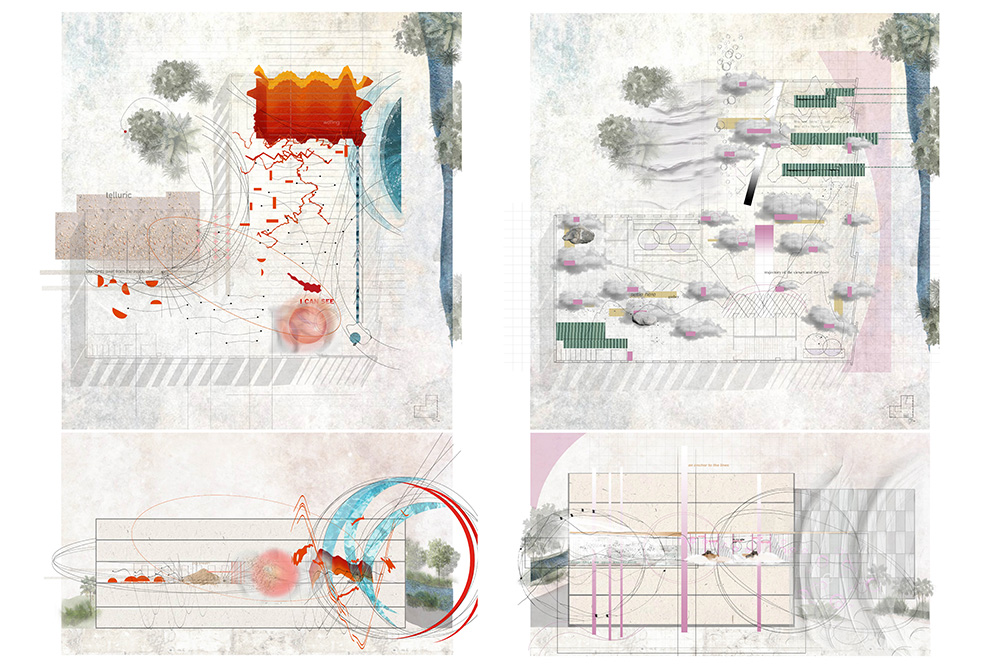 Strategic Plots of Iwikau showcasing divergent atmospheric conditions founded upon the Oceanic architectural qualities of Oceanscape and Groundscape.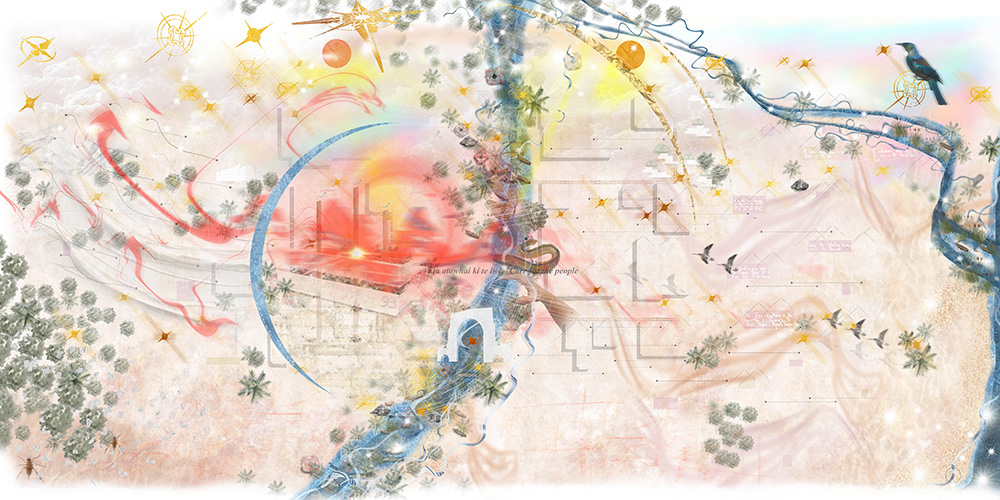 Thematic Map; thick with symbols and ideas of hypothetical and specific objects, phenomena and stories which plot whakapapa, site specificity and historical values in Ōtautahi.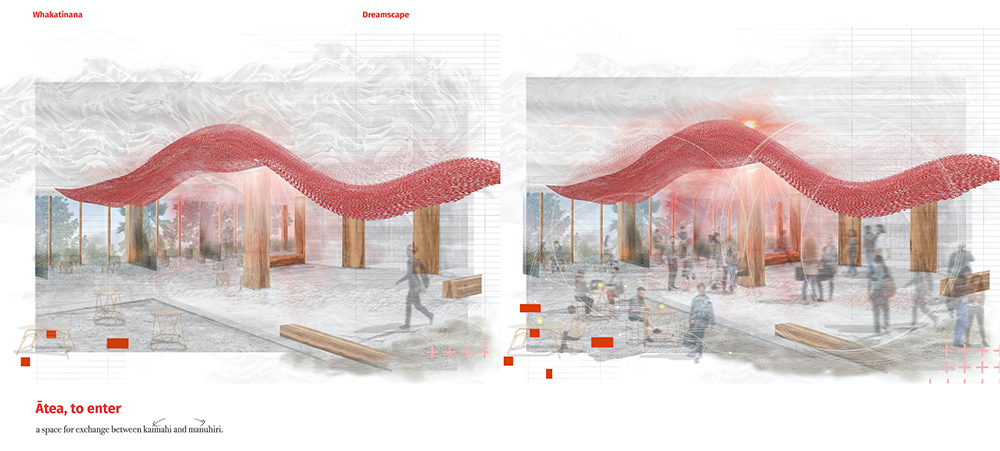 Ātea Dreamscape visualising a moment of perspectival embodiment in the entry plot space.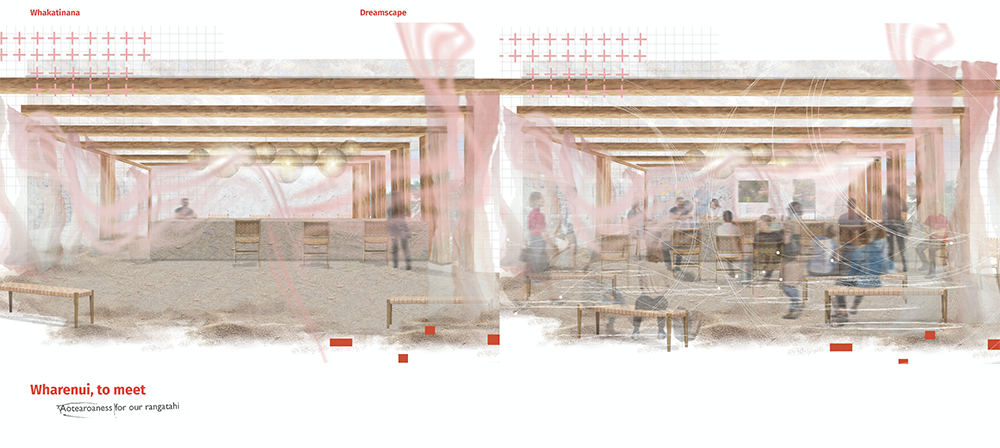 Wharenui Dreamscape following a sequence of encounters based on established culturally patterned spatial sensibilities alive with cultural values and narratives.
Master of Design
Aroha ki ō Tātou Kaimahi rigorously re-imagines the process of designing traditional workplace environments in Aotearoa.

An educative and speculative experimental drawing practice of strategic plotting and dreamscaping translates archival mātauranga Māori systems of spatial mapping, concepts of cultural spatial sensibility and phenomenological Oceanic architectural methods into a workplace design context at the Iwikau Building in Ōtautahi.

This approach interrogates how our workplaces can better express Aotearoaness; our community values, indigenous culture, traditions and sense of place whilst contributing to the discourse of design decolonisation in Aotearoa.