Tracey Guieb
BenifiSense: A Sensory Jacket for Individuals with SPD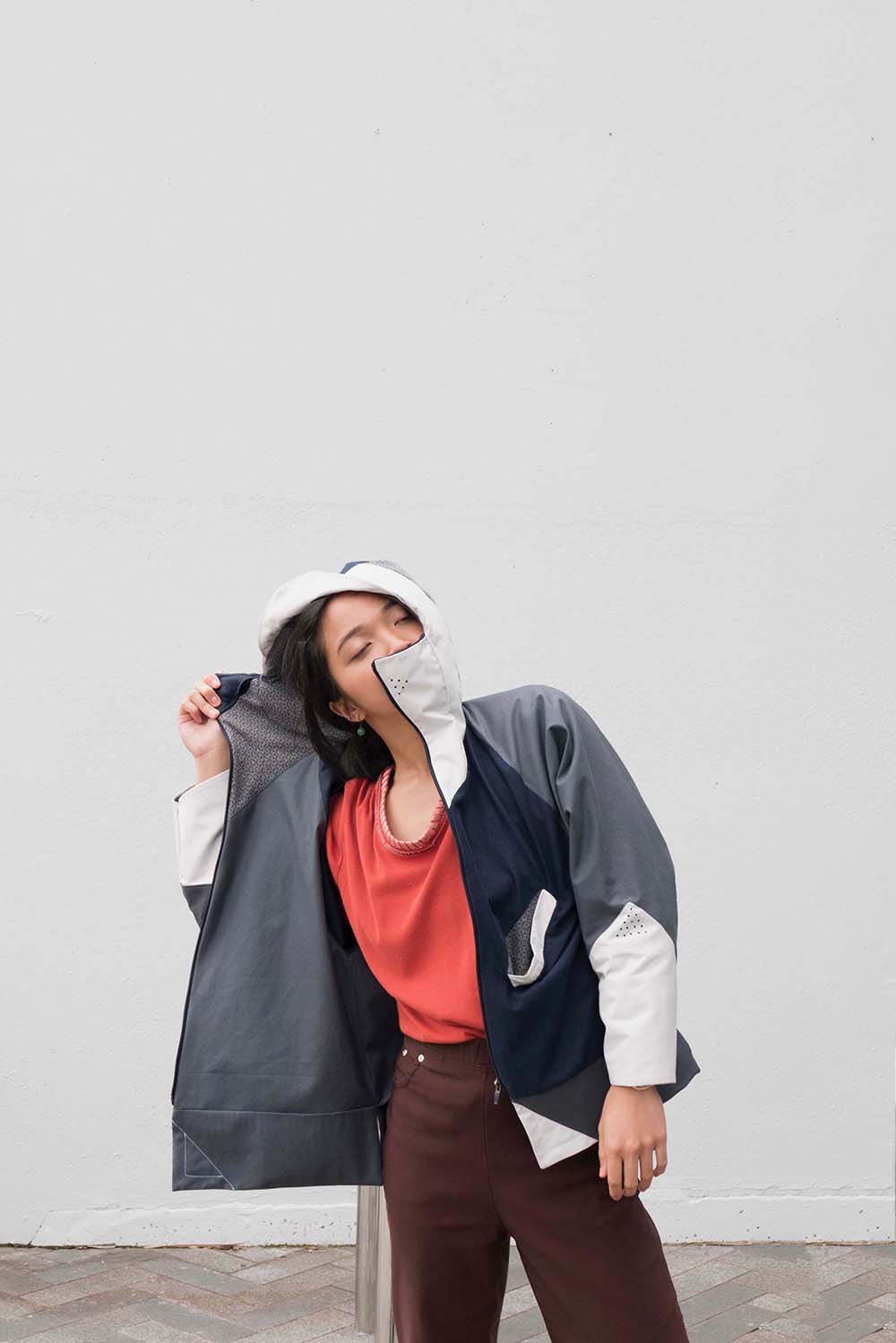 The user can insert scented bead pouches into the mouth covering to block out triggering smells. Model: Christina Guieb. Photographer: Alpert Mendoza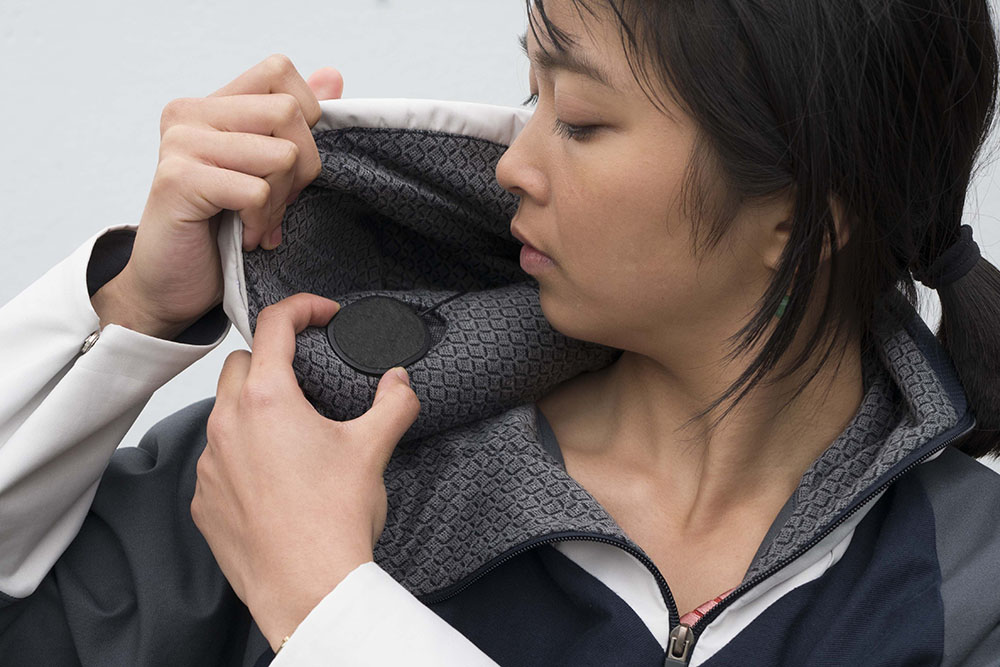 Bluetooth speakers can be inserted into the hood, which is lined with sound absorbing foam, against a sound blocking polyester shell.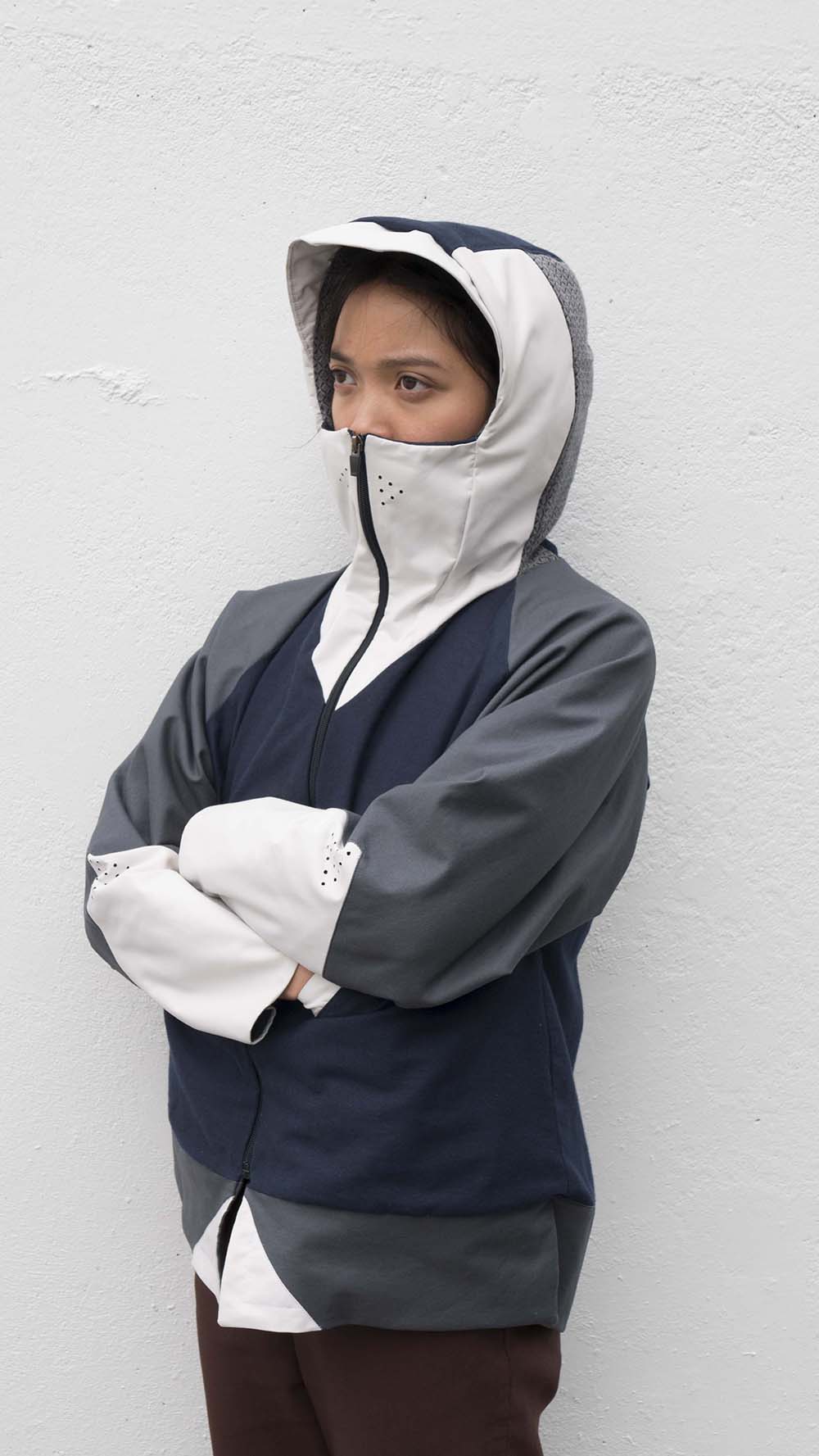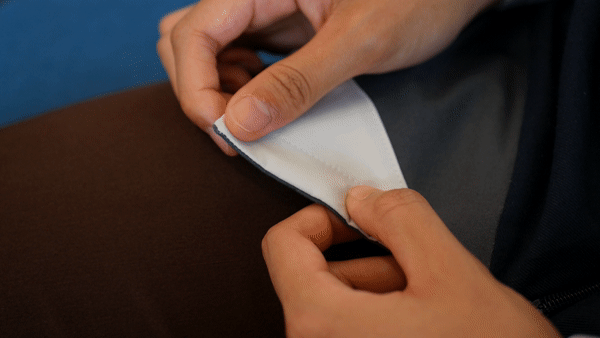 The jacket features a bead maze, that allows the user to fidget discretely by pushing a bead around the corners of the hem.
Bachelor of Design
BenifiSense is a jacket that aims to prepare adults with Sensory Processing Disorder (SPD) for environments where they may be prone to experience sensory overload.
It does this by catering for the senses in a discrete and non-disruptive way, allowing the user to interact with the jacket when and how they want, depending on their individual sensory needs.