Tomas Lopes
The Beauty of Everyday Things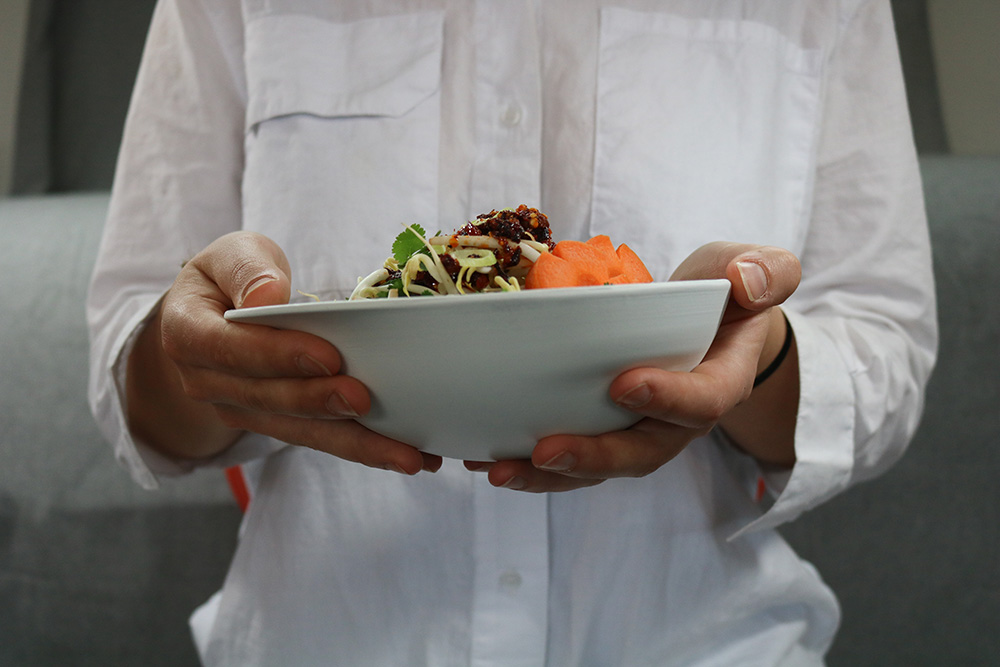 Touch points in each of the vessels were developed to increase user interaction and create a more tactile experience.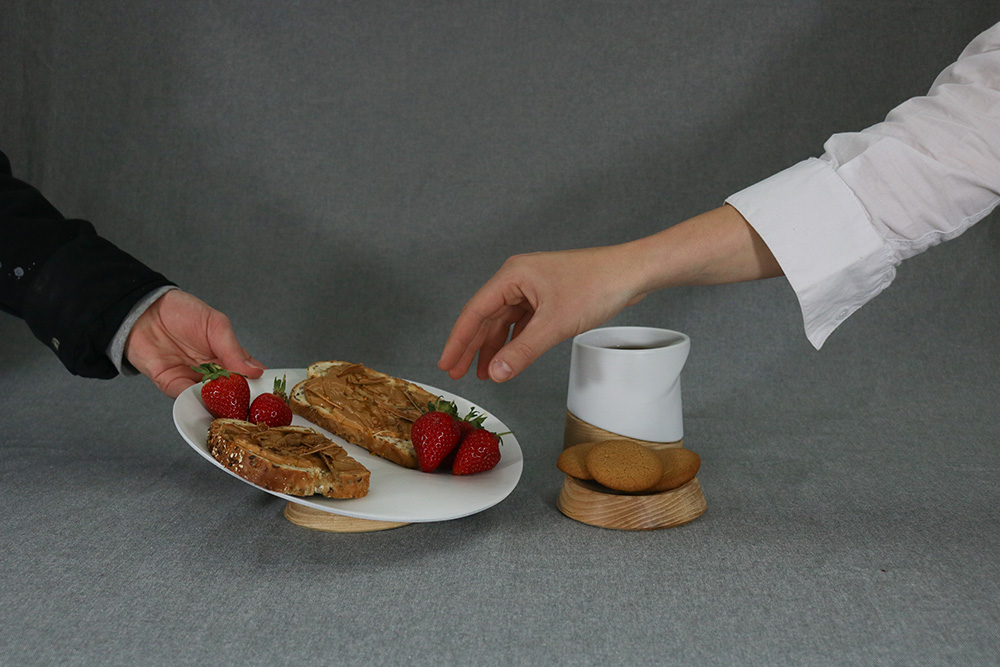 The surfacing between the ceramic vessels and wooden bases allow for expanded functionality beyond that of traditional tableware.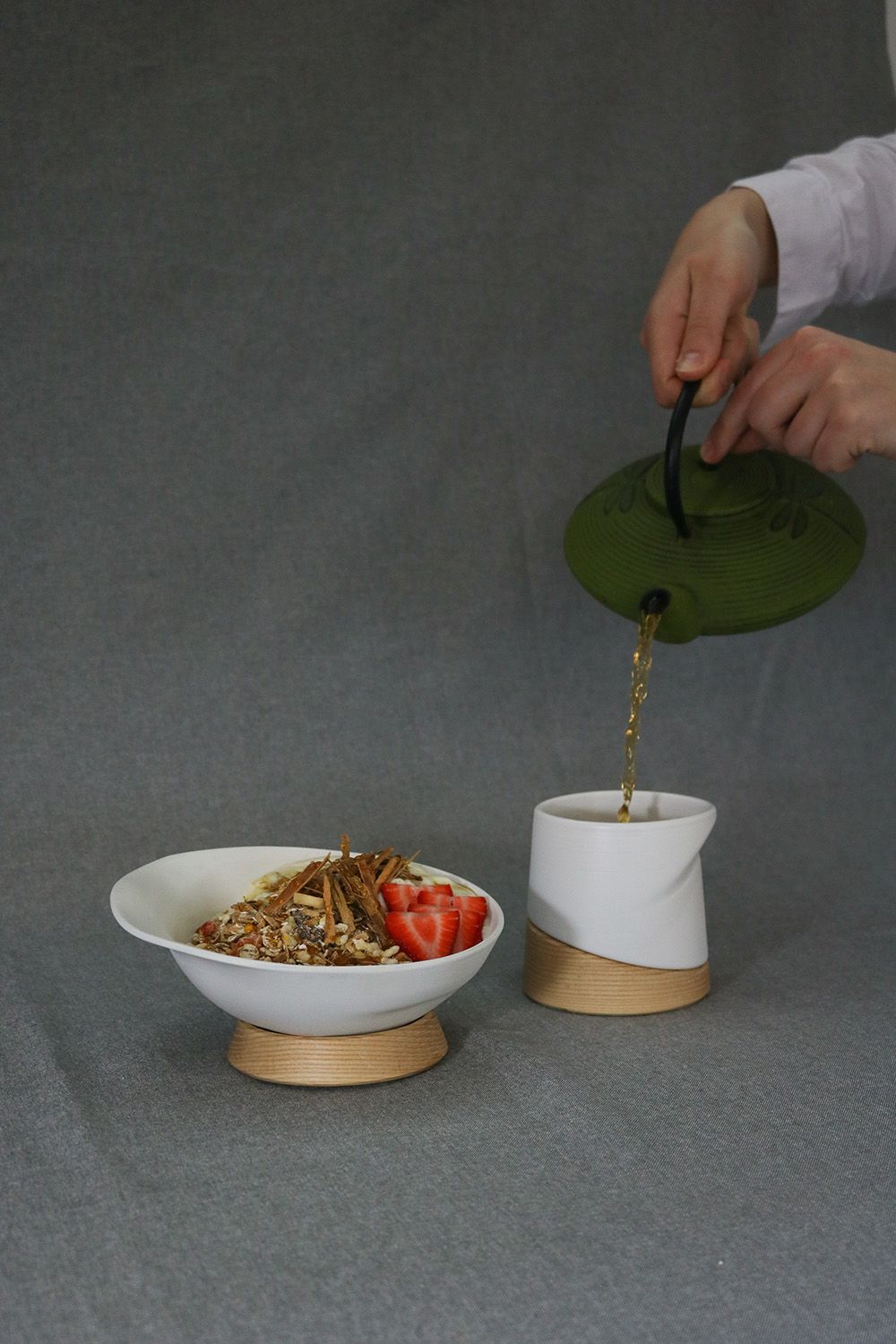 However they are still able to perform the roles of a bowl, a plate and a cup whilst also providing new ways of using them.
Bachelor of Design with Honours
The Beauty of Everyday Things is a project that has stemmed from my desire to better understand how to create more meaningful connections between people and the physical things they own. It is an exploration into how a conventional set of objects that we use everyday can be reinterpreted to allow for a more engaging and intimate experience. I have designed a range of food vessels that exhibit these ideas.