Ainsley Foster
Microstack: a microgreen grower for compact homes.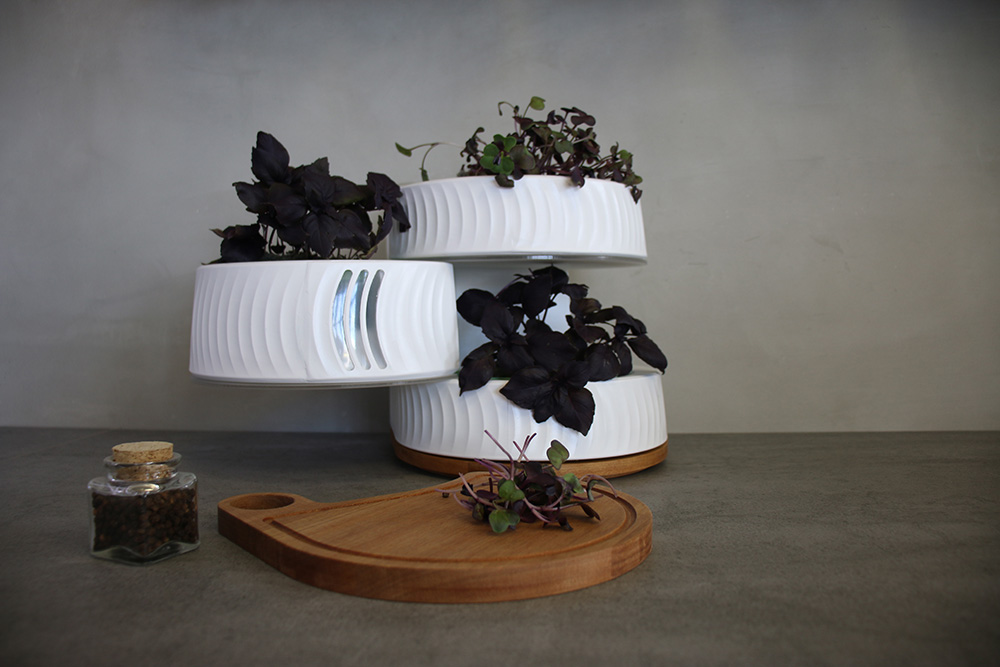 This is the Microstack open with fully grown microgreens in each layer.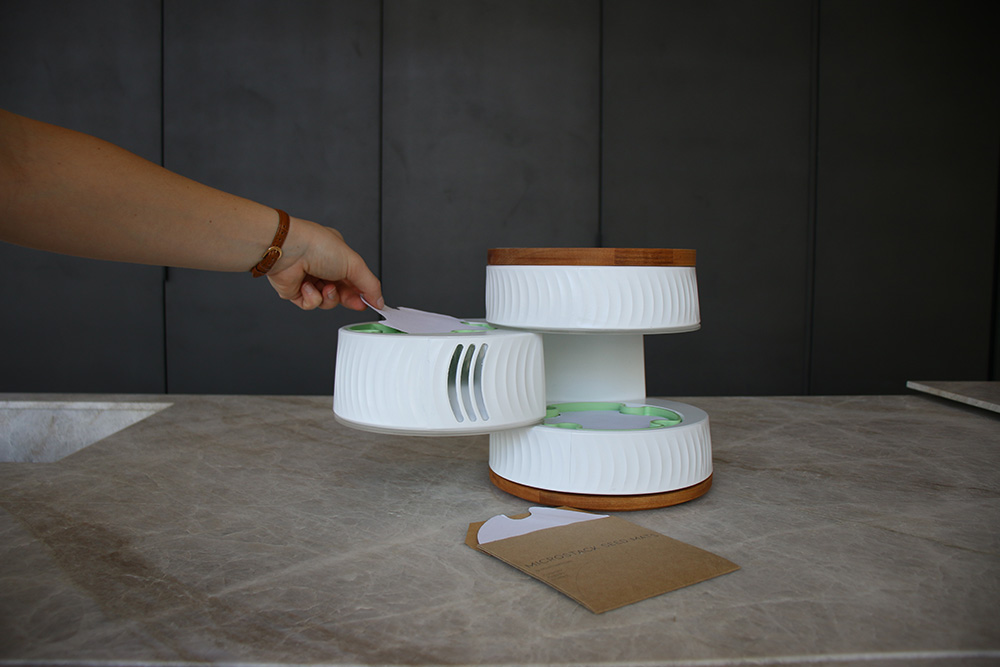 The Microstack uses seed mats that allow the user to simply place them in the trays to grow.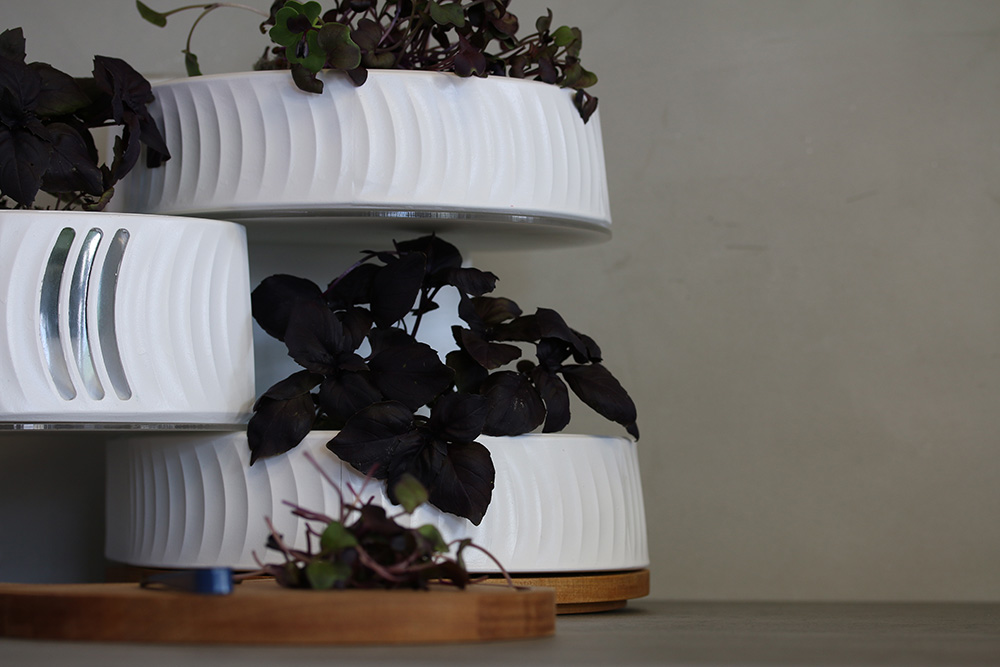 The texture on the side shows the user which way the tray rotates out and opens. It also has a chopping board to prepare the microgreens.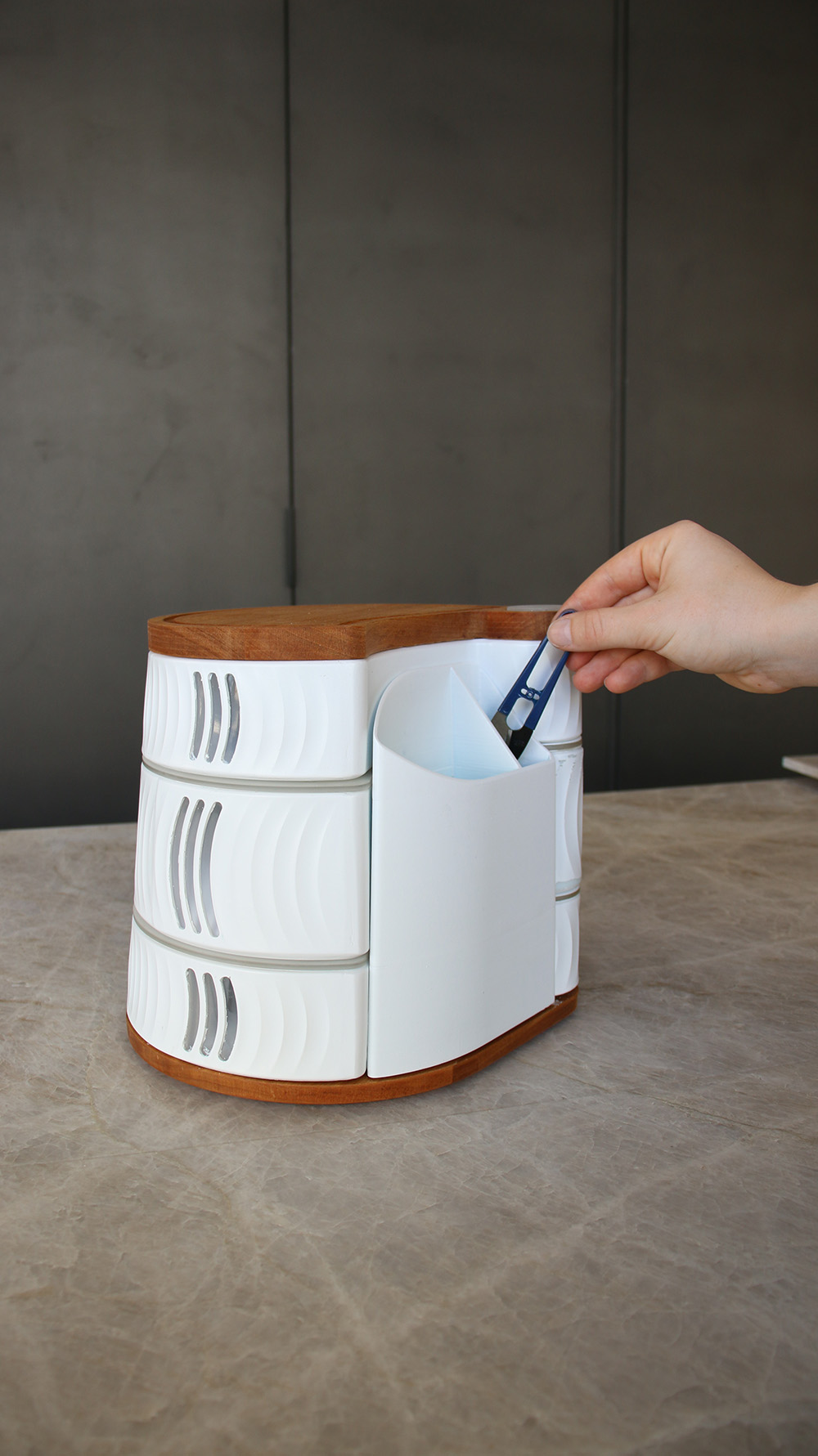 There is storage at the back of the Microstack for the snips to cut the microgreens and for the seed mats.
Bachelor of Design with Honours
My project is an exploration into compact living and I have found that our surrounding environment and interiors of homes can have a profound effect on mental health. From this I have designed a product that encourages users to grow and cultivate their own food. This microgreen grower stacks the plants on top of one another to save space and grow nutritious food in a small compact product.