Tricia-Louise Nieuwoudt
She can't seem to grow up as she should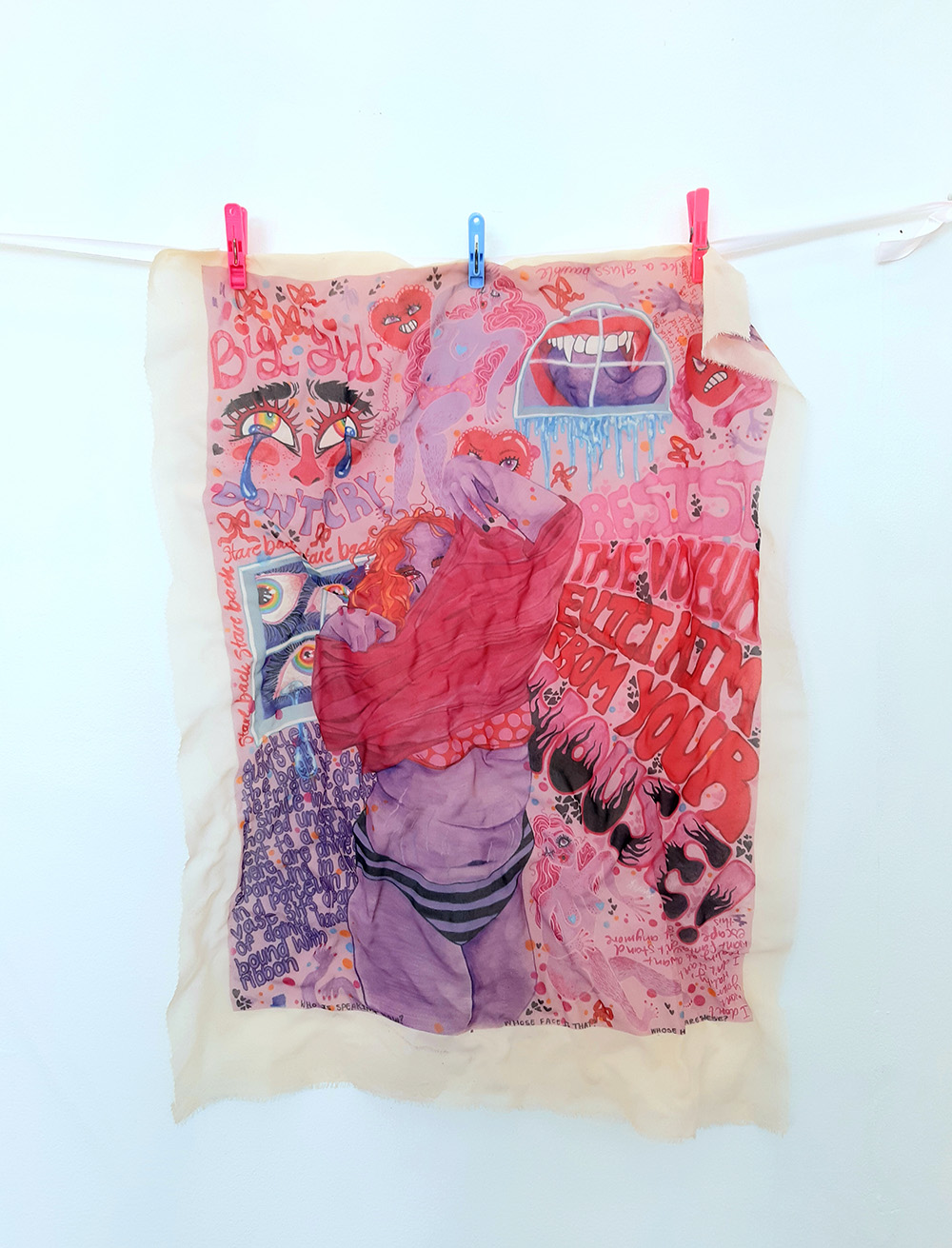 "Self portrait in purple limbo" illustration printed on polyester chiffon, 2020.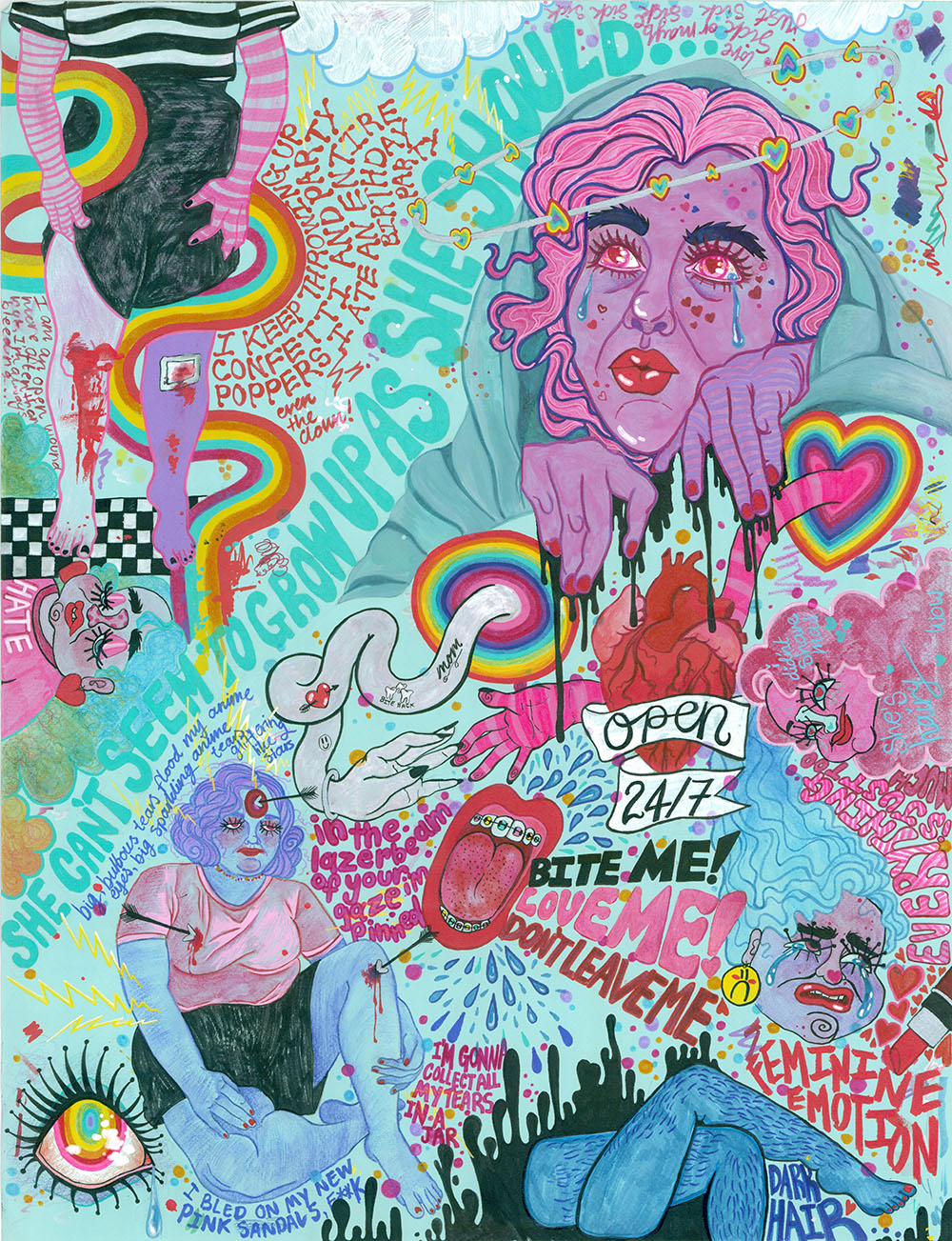 Bachelor of Fine Arts with Honours
To me, femininity is not gentle; it's strange and potent. In my work, I warp and pull my face like taffy. My diaristic drawings are contradictory. I celebrate my fat "girl body" and existence one moment, then spit venom about them the next. Personal discomfort becomes bright and psychedelic, personal joy whispers between reaching hands and, always in the background, is the dripping smile of the ideal woman.