Dani McIntosh
Bye, I love you, see you on screen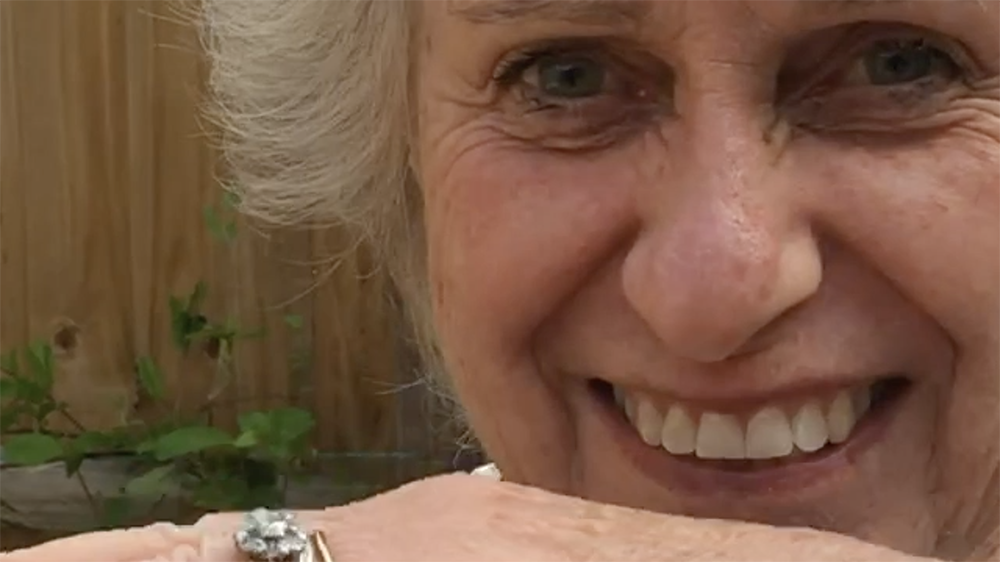 Coming home and seeing you (video still) 2020. Single-channel colour video with audio, 2:26min.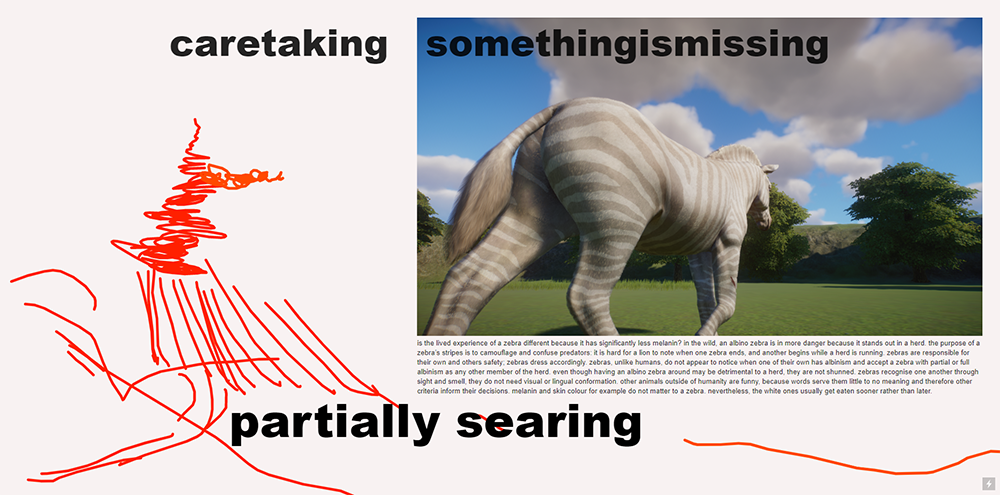 somethingismissing (website screenshot) 2020. Artist website featuring prose, poetry, and non-lens-photography.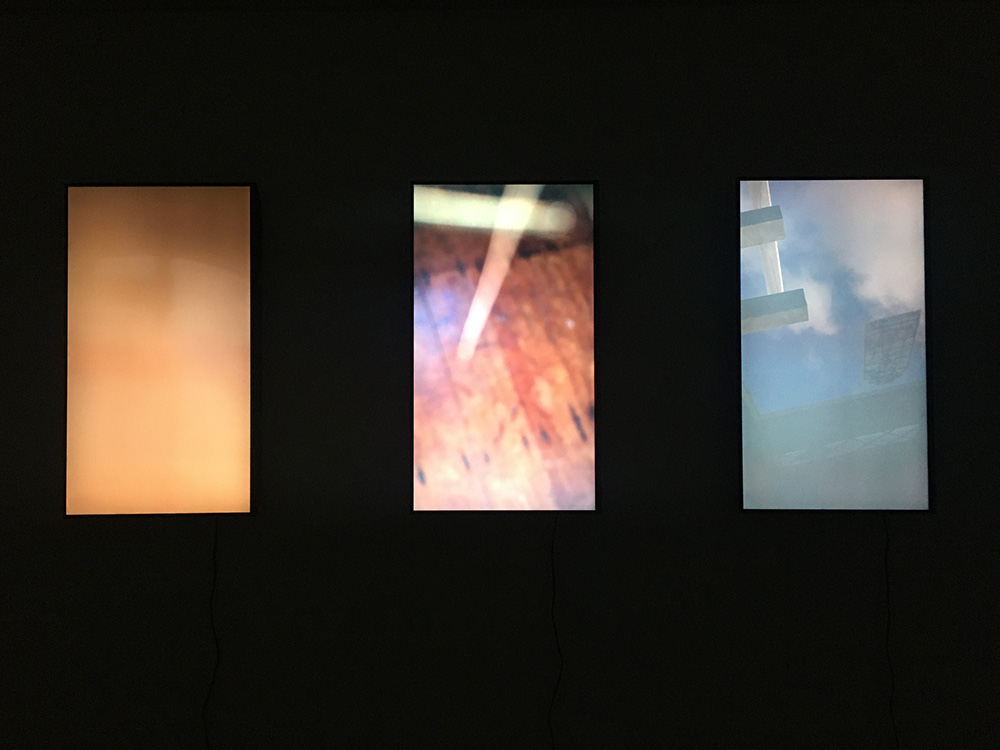 Channel orange (installation view) 2020. Three-channel colour video with audio, 9:23min, looped.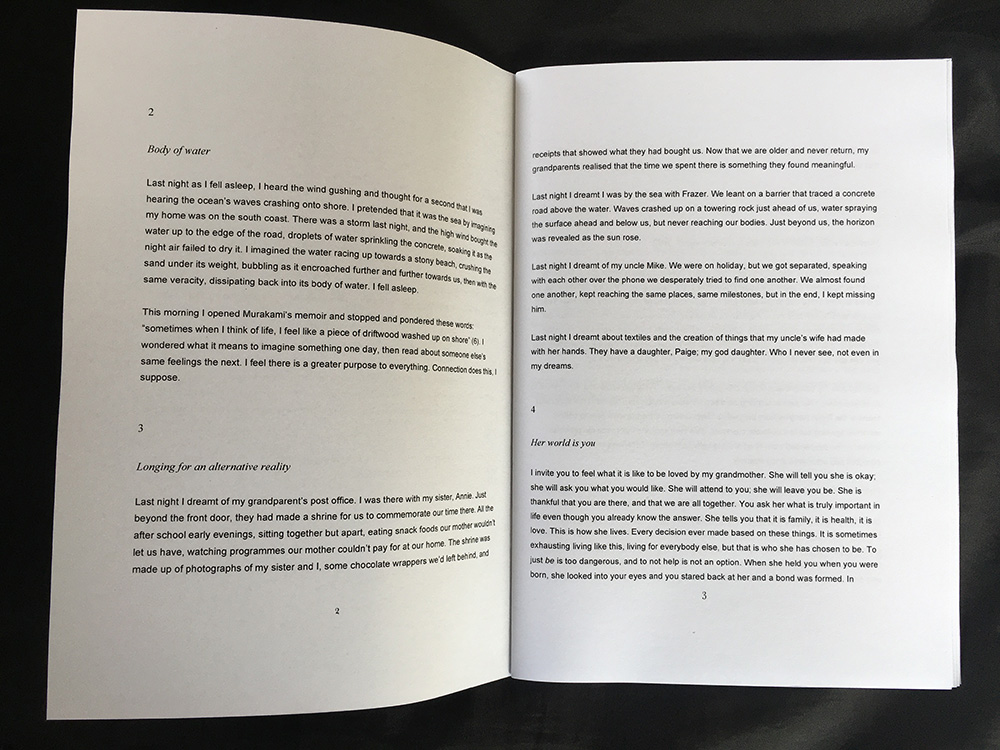 Pieces (booklet view) 2020. Book of essays on death and the meaning of life.
Postgraduate Diploma in Fine Arts
This year, much of my art has come from grieving the loss of my grandmother from my everyday. She lives in England, so at this point, she may as well be dead. This work is about saying goodbye to an old way of being in the physical world while cultivating ways of accepting the imminent death of my loved ones, who I may not see again, through screens and writing.