Simone Pickup
Eyes of Touch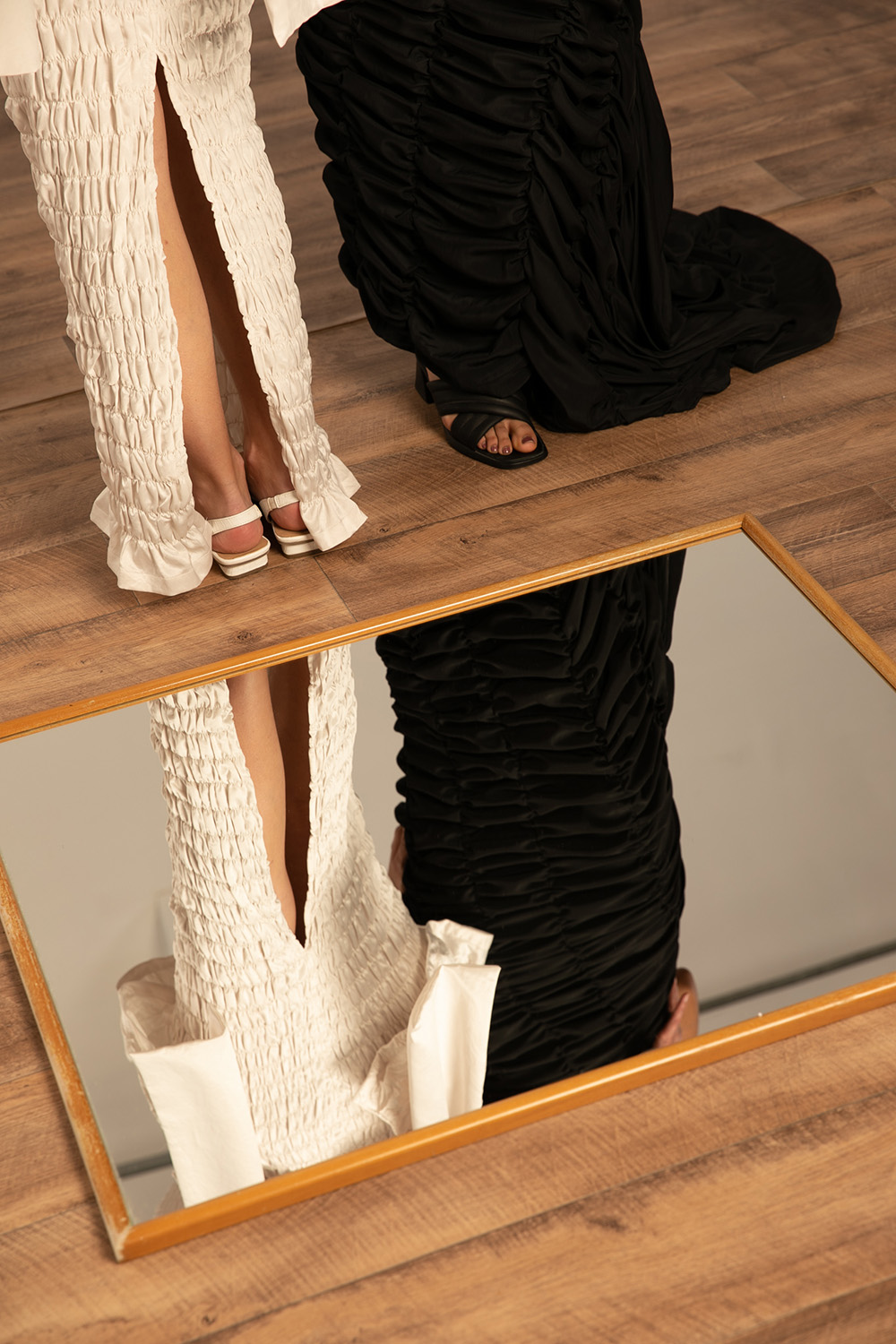 Eyes of Touch Photographer: Chris Port Models: Aimée Comeskey, Elsie Greig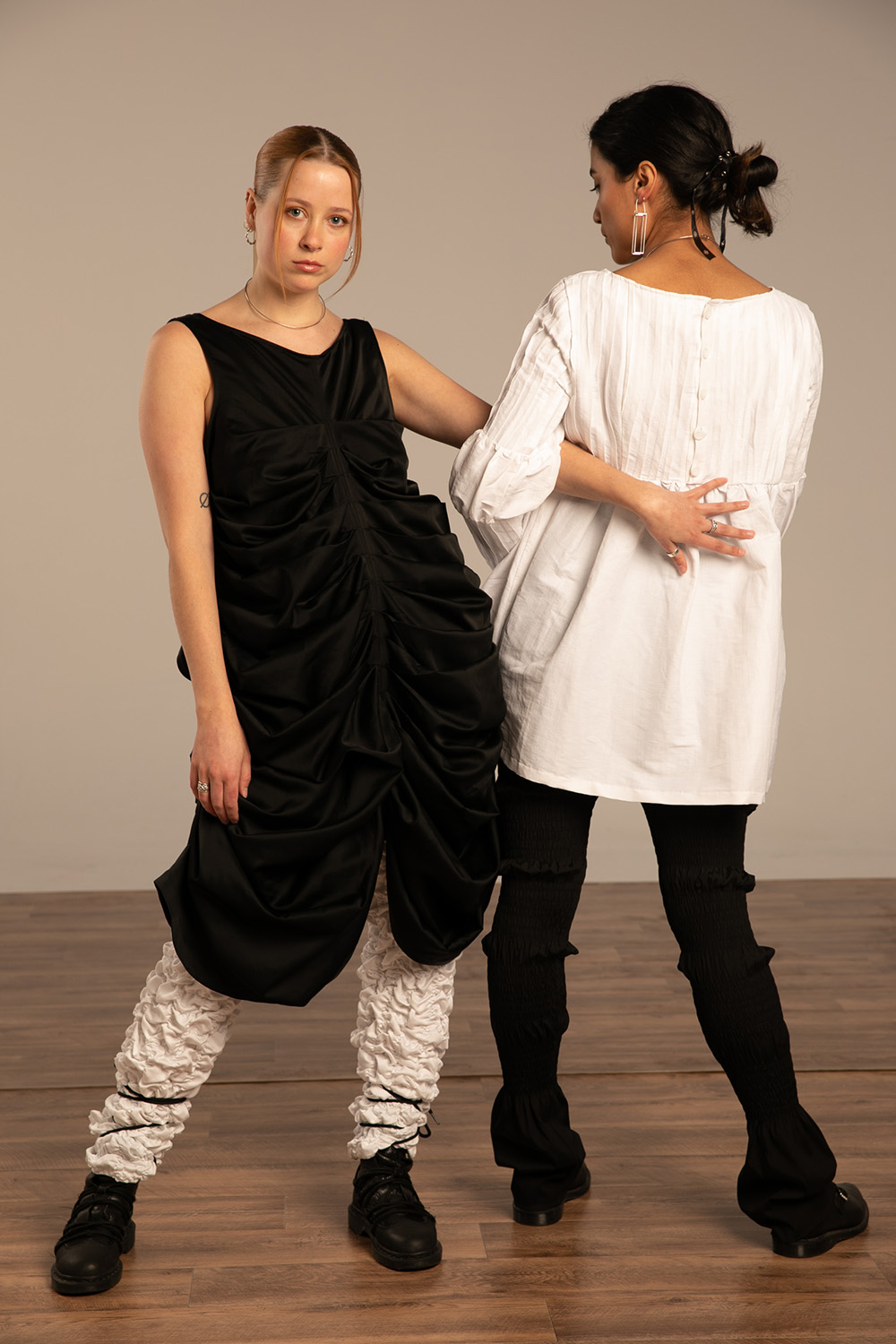 Eyes of Touch Elsie wears Ecstasy dress and Cloud nine pant Aimée wears Charmed dress and Blissful pant Photographer: Chris Port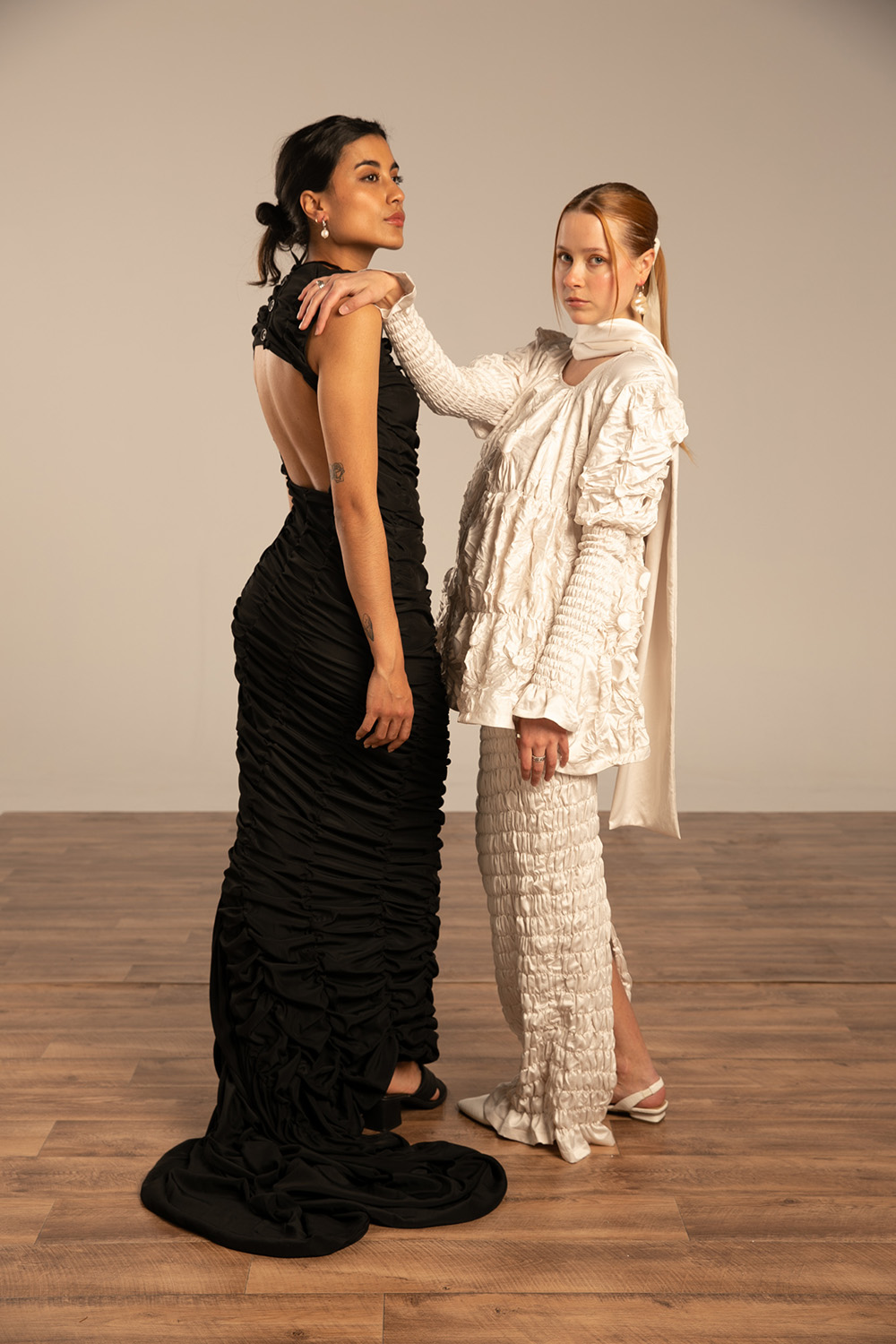 Eyes of Touch Aimée wears Euphoric dress Elsie wears Delighted shirt and Vivacious skirt Photographer: Chris Port
Bachelor of Design with Honours
Eyes of Touch responds to the idea that clothing can be enjoyed and experienced in more ways than the visual.

Clothing is primarily visual; we observe through sight and can receive from this an emotional response. The collection explores if this emotional response can be provoked through the sense of touch and tactility.

Fabric manipulations are utilised in each garment to develop a difference in texture so the garment can be observed through touch.