Janetta Kim
Gaejeda - Be Broken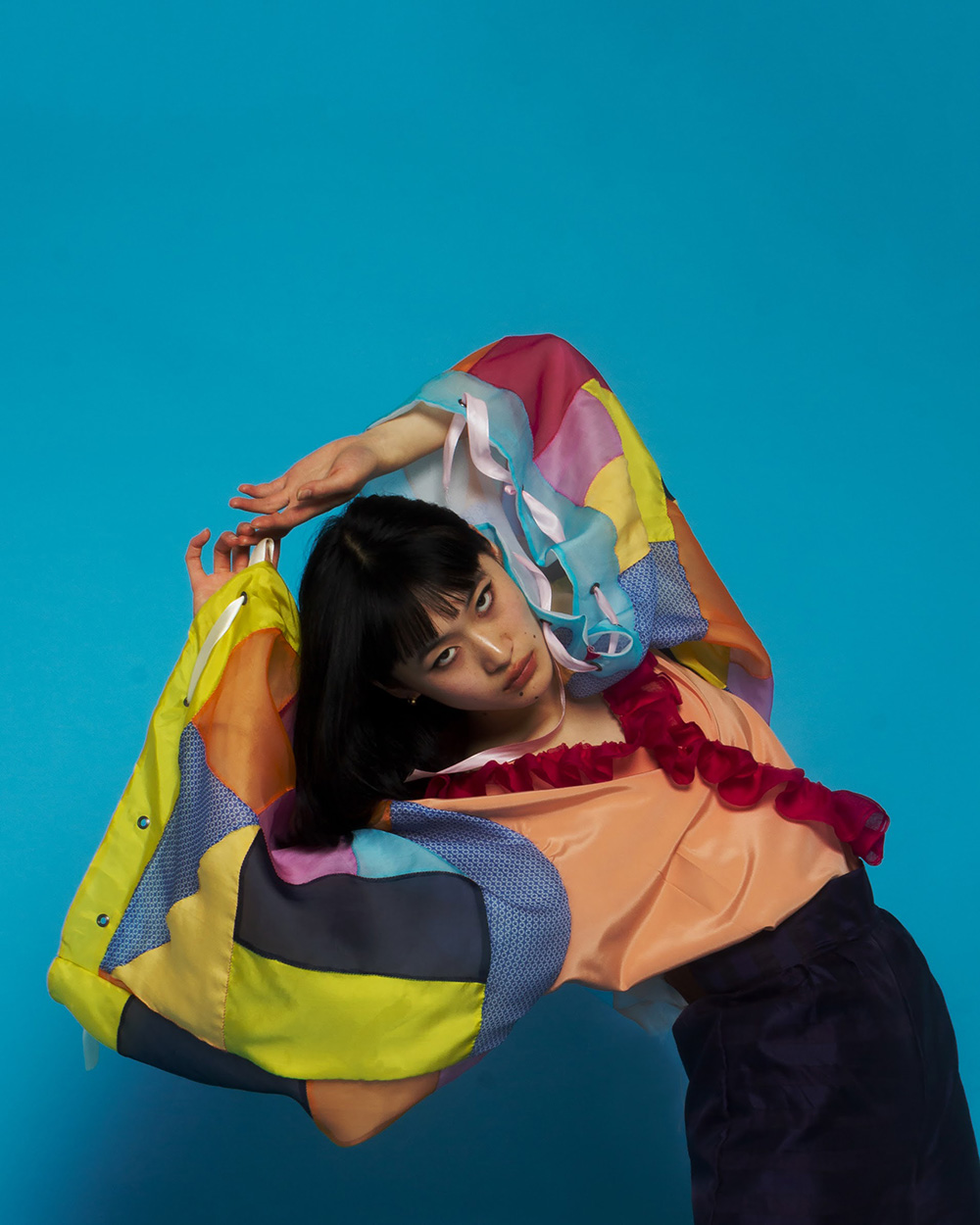 Photography by Livvy Lamb, Model Christine Huang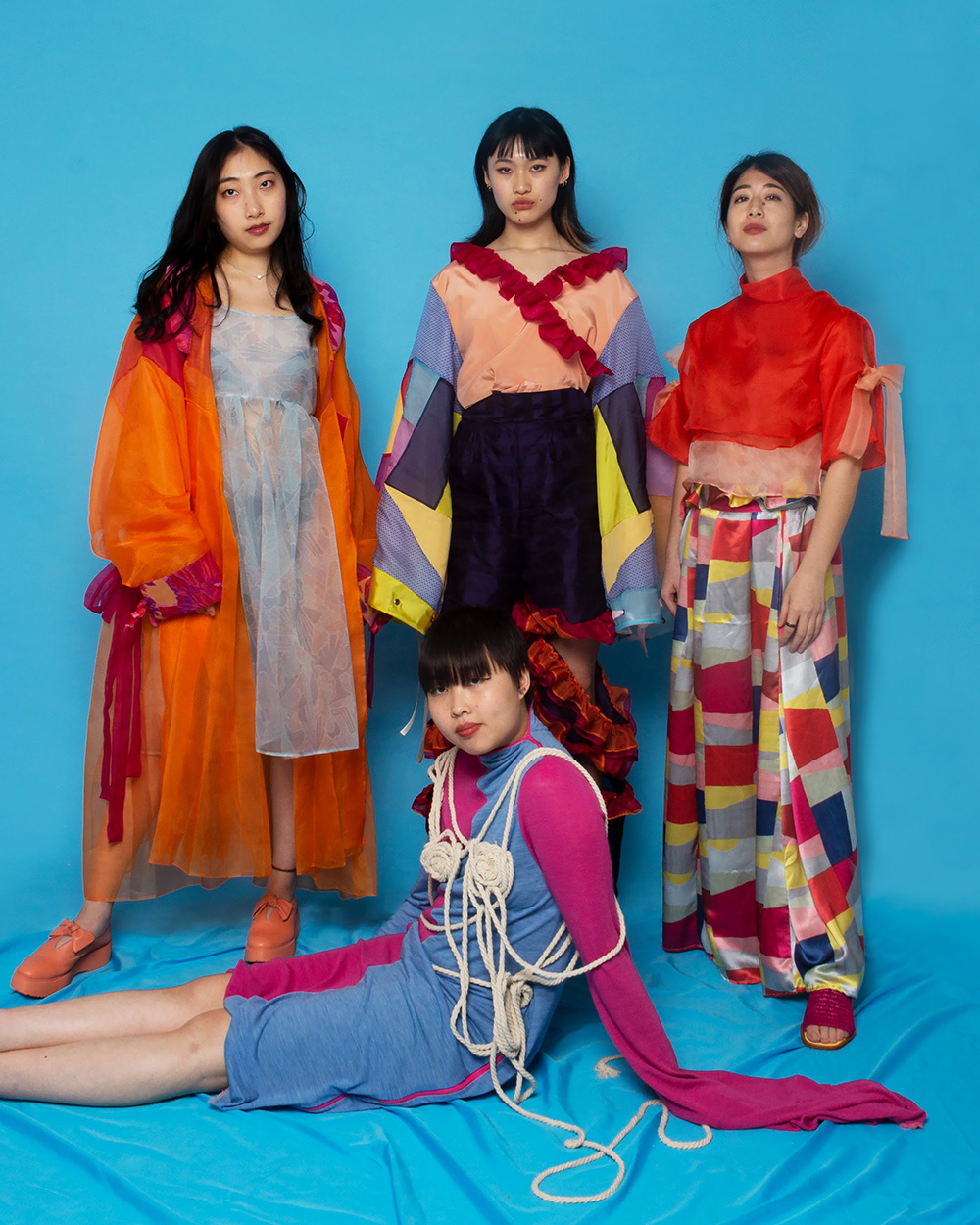 Gaejeda collection. Models from left to right, Zewei Li, Rachel Huang, Christine Huang and Ayano Hara.
Bachelor of Design with Honours
Gaejeda (be broken) visually discusses the dark side of the South Korean beauty industry. Behind the bright lights of Kpop and Kbeauty, cosmetic surgery is extensively used by young Korean women under societal pressures of conformity and 'face value'. Gaejeda's colourful, flamboyant bodies of frills and silks avert your gaze from the restrictions and social control.